100

%

Apps Delivered

We have dedicated teams of app developers for each project to ensure timely delivery without compromising on the quality.
$
20

M+

Funds Raised

We fancy our client's successes. Apart from delivering feature-rich app development services, we put ourselves delivering client-oriented Mobile apps
100

%

Repetitive & Referral Clients

Our clients never left us. Innow8 Apps have been delivering mobile and web apps with full customer satisfaction that keeps them coming back for our app development services and our 47% are referred customers.
30

+

Backing Startups

Apart from enterprise-level business, we cherish entrepreneurs and favor startups. Our motive has helped startups raise $15+ million fund.
About Us

About Us
Imparting Innovation and Intelligence
At Innow8, we believe every idea holds immense promise, and therefore, we impart innovation and intelligence to transform your vision into an impeccable reality.
We emphasize on enterprise grade B2B, B2C and B2E applications that bring value to your life and build long-term strategic partnership with our clients while taking pride in exceeding their expectations using our in-depth engineering skills, and advanced design aesthetic.
Proud to be associated with
---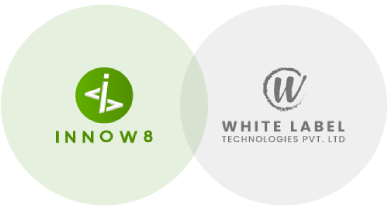 The dynamic partnership of White Label Technologies & Innow8 Apps
Innow8 Apps has been creating remarkable digital experiences since 2016. The company has proven to deliver outstanding projects for Custom web & mobile apps, Digital marketing & other end-to-end solution services.
Innow8 Apps acts as an arm for White Label Technologies and has evolved as the brand representing this alliance in the United States of America. Pushing along boundaries with the same mission, Innow8 Apps and White Label are working under the same ownership umbrella to cause disruption Worldwide.
Services we offer

Services
MAESTRO OF BLOCKCHAIN
Drop-Shiping most enhanced and reliable blockchain solution for diverse businesses.t
At Innow8 we incorporate Businesses to couple Blockchain technology with innovation.
Come Create the next big sensational Blockchain Project!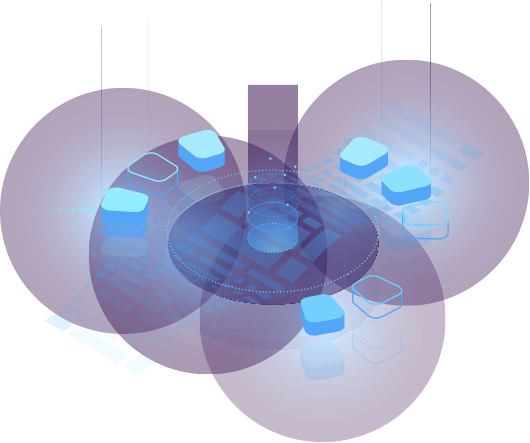 think big, design smart and develop fast
Success is neither magical nor mysterious. Success is the natural consequence of consistently delivering good products and services. We deliver on our promises every time, not just when it's convenient
Awards And Accolades
---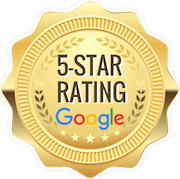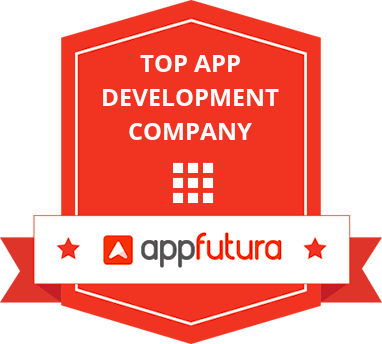 App development services which we expertise in
Being the best mobile app development company we were able to maintain a consistency in delivery feature-rich mobile applications that are always a step advanced in what is trending.
IP Protection
Requirement Gathering
Statement of Work
Planning
Design
Development
Quality Assurance
User
Acquisition
Maintenance and Iterations
FoodClub is introducing India's first virtual food courts where you browse through the top food items from different places under a single menu! Download our app and don't just eat food, experience it! Salient Features Order Tab – Dive right into a menu on opening the app. A menu that contains handpicked items from different brands.
Delivered Hot – We deliver using bags with an Aluminum Coating on the inside that helps keep food warm for you. Dine Out – Discover the best food items around you and get special offers on them. Premium Delivery – Get a packet consisting of Saunf, Hand Sanitizer, Tissues and Spoons with every order.
Access your past orders at any time.
Search for any particular food item that you are probably craving for and find the best place to eat it.
Filters to find exactly what you're looking for.
We challenge the norms of design, push the boundaries of development, and let innovation inspire our imagination. We are Innow8. We create the future of apps.
Our Customer Stories
"Innow8 are a fantastic team who always strive to deliver to the best of their ability. Their service, commitment, and quality are why myStake chooses them."
"Out of all the app developers we've worked with, Chavi and his team have come out on top. Their work ethic, communication , time management and knowledge in the development of apps have exceeded our expectations in every way."
Calvin Pham
Project Manager, GuessMe
"We've been working with the Innow8 team for 18 months and they have consistently produced high-quality work. They always deliver on time and on budget. We highly recommend them for your web development needs."
"The Innow8 team have never ceased to amaze me in how skilled, hard working and dedicated they are in their work. There is never a task they cannot complete and they're always willing to go the extra mile. I look forward to continuing to work with them in the future."
Max Kenny
CEO, Crypto Gaming Australia
Get a free Quote
We are crazy about these technologies