How does our Airbnb clone app work?

AIRBNB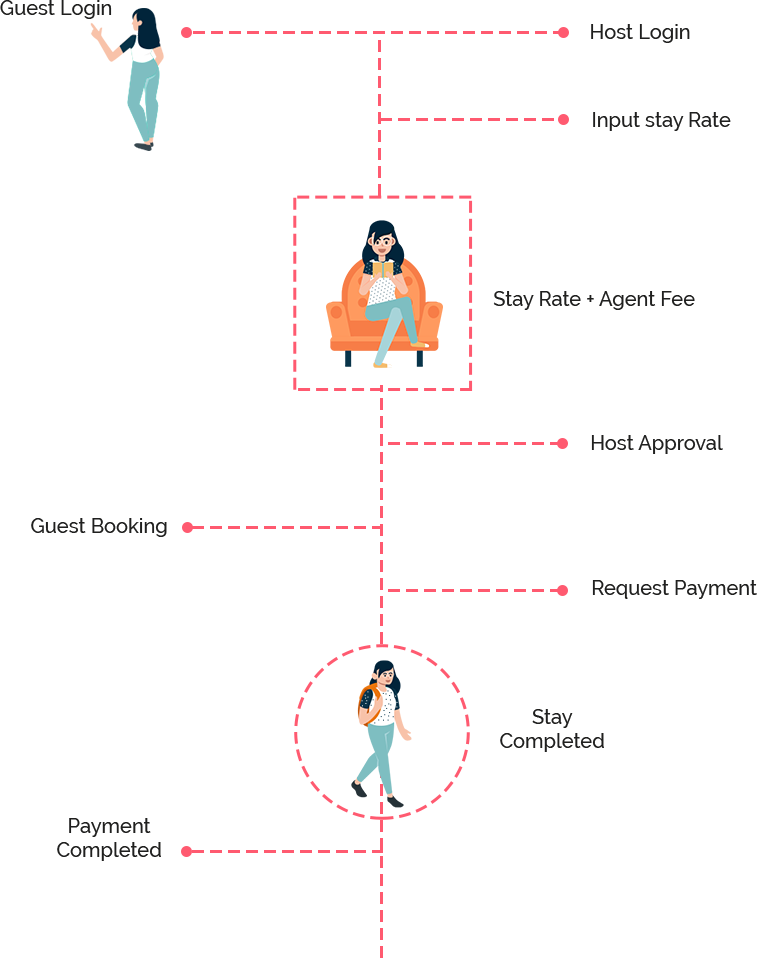 Airbnb Clones are our basic model, that doesn't mean that we force a business model in our clients. Preceding to the design and development procedure, we learn our client's requirements so that we come up with the best rental app features.
Therefore our team always come up with 100% personalization, which leads us to develop user-friendly
What we provide

Provide
Our mission to deliver a comprehensive Airbnb Clone System has helped us deliver software solutions including rental apps.
Guest App
With our user-centric guest apps, the users can easily rent rooms by making a prior booking. Besides the feature of the Airbnb app, we incorporate custom features as per our client's requirements to deliver the best user experience.
Social/ OTP logins
The Guest app users can quickly signup to the app by using social/ OTP logins instead of standard logins
Advanced Filter & Sorting
Our Advanced Filter option in our Airbnb Clone app lets the users find the perfect stay that suits their interests and budgets.
Wishlists
For preplanning trips and stays, our Airbnb clone includes wishlists that let the users add places and stay to their wish list.
Multiple Payments Gateways
We integrate multiple payment gateways that let the users do transactions at their convenience.
Review & Rating
To help the users choose the right stay, our Airbnb clone app also includes an option for the users to add and view ratings and reviews within the app.
Photo Gallery
In prior to booking rooms and hotels, users can view photos and see if they suites their requirements
Book for hours/ days
Our Airbnb clone app users can make their bookings for flexible timing. Users can make hourly bookings and bookings for days from our Airbnb Clone App.
Calendar
With our Airbnb clone app, we have integrated calendars that let the users view special prices and book hotels and rooms for special days.
Host App

List services:
All the hosts can list the services and addons they provide for their guests within the app.

Manage media:
The host can easily upload the images and videos to attract more guests to their stay.

Manage bills and view transactions:
The host can update the pricing and view the previous tractions within the app.

Under Control
Our Airbnb clone dashboard is designed with features that let the admin view and manage the entire process without any hassle.

Manage Guests
We have made it easy for the admins to manage the userbase easily. From our Airbnb clone dashboard, you can view all theusers and add, remove and also ban them when required.

Manage Hosts
Through the dashboard, the admin can add the host details and places through the dashboard.
Why Innow8 to build your rental App?
01

Post-delivery support
After deployment of the project, we provide technical support.
02

Android and iOS Apps
Airbnb clone app for both android and iOS devices.
03

100% Approval rate
We have delivered Airbnb clone apps that are was never rejected by Appstore nor play store.
04

We have done this before
Yes, we have worked on Airbnb clone apps and just like the other apps it was also a big success.
Have any questions? Talk to experts