Published by Muskan Taneja on August 22, 2023
Cost and Features of a Car Marketplace Platform
Welcome to the world of automotive possibilities, where convenience meets choice, and where finding your perfect ride is just a few clicks away. In this era of technological advancement, the car marketplace platform emerges as a game-changer.
A car marketplace platform is a revolutionary concept that transforms the way we discover, engage with, and acquire vehicles. It's a space where innovation meets convenience, enabling both buyers and sellers to navigate the automotive landscape with greater ease, transparency, and choice than ever before. So, whether you're a car enthusiast on the hunt for your dream ride or a seller looking to showcase your offerings to the world, the car marketplace platform is here to redefine your automotive journey.
In this blog, we'll cover what is car marketplace platform along with its cost and features.
So, without further ado, let's get started.
What is Car Marketplace Platform?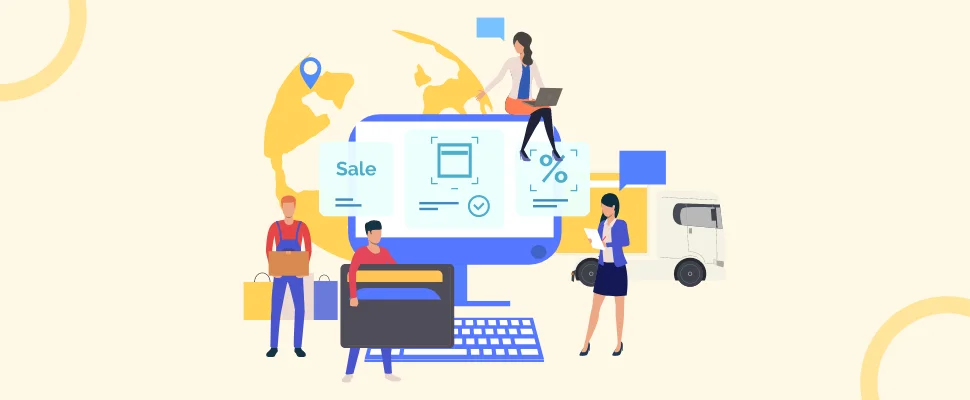 A car marketplace platform is a digital platform designed to connect car buyers and sellers seamlessly and efficiently. It's a virtual hub where individuals, dealerships, and manufacturers converge to showcase their vehicles, whether new or pre-owned and engage in transactions that cater to a diverse spectrum of automotive needs.
A car marketplace platform is not only just a place to buy and sell cars, it is much more than that. It's a dynamic community that fosters interactions, discussions, and knowledge sharing among enthusiasts, experts, and novices alike. Whether you're seeking advice on the best family SUV, exploring the latest electric vehicle trends, or sharing your own experiences, the platform serves as a hub of information exchange.
Cost of Car Marketplace Platform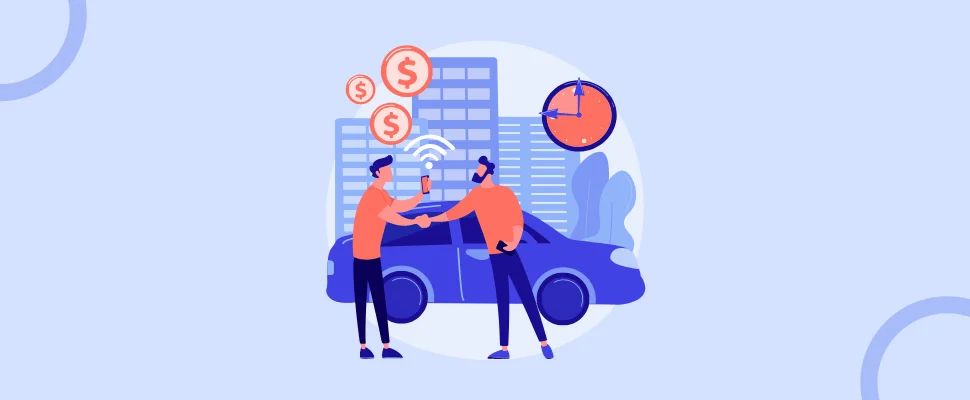 The cost of developing and maintaining a car marketplace platform can vary widely based on several factors. Here are some key considerations that can influence the overall cost:
Features

The complexity and variety of features you want to include in your platform play a significant role in cost. Basic features might include search and filter options, vehicle listings, user profiles, and messaging. More advanced features like real-time notifications, AI-driven recommendations, virtual test drives, and integrated payment gateways will increase development time and cost.

UX Design

Creating an intuitive and visually appealing user interface enhances user engagement. Investing in UX design that works well on various devices can increase the development cost.

Platform Type

The type of platform you're building matters. Developing a web-based platform is usually more cost-effective than building separate apps for iOS and Android, although app development can provide a better user experience.

Customization

Customizing the platform to match your unique branding and functionality requirements will likely increase costs. Off-the-shelf solutions are often cheaper but might not fully align with your vision.

Backend Complexity

The complexity of the backend infrastructure affects cost. Building a robust backend that can handle user registrations, listings, payments, notifications, and data storage securely and efficiently will contribute to the overall cost.

Third-Party Integrations

Integrating third-party services like payment gateways, location services, vehicle history report providers, and analytics tools can add to the cost, as well as ongoing maintenance efforts.

Security and Compliance

Ensuring the platform's security and compliance with data protection regulations is crucial. Implementing security measures, encryption, data storage, and privacy features can increase the development cost.

Geographical Location

Development costs can vary based on the geographical location of the development team. Offshore teams might offer cost savings compared to local teams.

Timeline

The development timeline affects the cost. Rushed development might require more resources, potentially increasing the cost.
It's important to balance your desired features with your budget. Start with a clear understanding of your platform's goals and prioritize features that align with your target audience and business model. Consulting with experienced developers or development agencies can provide you with a more accurate estimate based on your specific requirements.
Also Read: How to Choose the Right App Development Company [2023 Updated]?
Features of the Car Marketplace Platform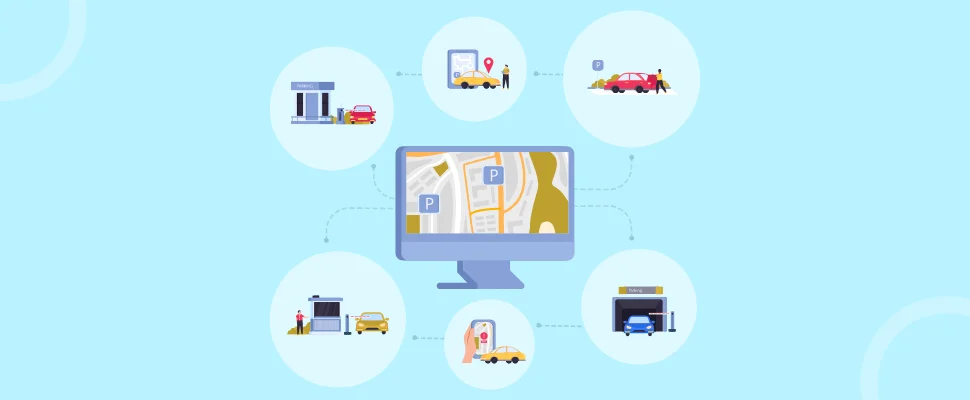 A car marketplace platform can offer a range of features to facilitate seamless buying, selling, and interaction within the automotive community. Here's a detailed breakdown of some key features that you might consider incorporating into your platform:
User Registration and Profiles

Allow users to create accounts and profiles.
Capture essential information such as contact details, location, and preferences.
Enable social media integration for easier registration.

Search and Filtering

Implement advanced search functionality for users to find specific vehicles.
Provide filtering options based on parameters like make, model, year, price range, mileage, and more.
Include sorting options for relevance, price, date added, and other criteria.

Vehicle Listings

Allow sellers to create detailed vehicle listings.
Include fields for vehicle specifications, features, condition, history, and multimedia (photos, videos).
Provide options for adding custom descriptions and highlighting unique selling points.

Real-time Notifications

Notify users about new listings, price drops, or vehicles matching their saved searches.
Offer personalized alerts through email, SMS, or push notifications.

Messaging and Communication

Enable direct communication between buyers and sellers.
Include a secure messaging system within the platform.
Allow users to ask questions, negotiate prices, and arrange viewings/test drives.

Seller Verification and Reviews

Implement a verification process for sellers to establish trust.

Allow users to leave reviews and ratings for sellers based on their experiences.

Vehicle History Reports

Integrate with third-party services to provide comprehensive vehicle history reports.
Give buyers access to information about past accidents, maintenance records, and more.

Virtual Test Drives

Offer virtual test drive experiences using augmented reality (AR) or virtual reality (VR) technology.
Allow users to explore the interior and exterior of vehicles from their devices.

Integrated Payment Gateway

Provide a secure payment gateway for users to make transactions.
Support multiple payment methods, including credit/debit cards, digital wallets, and bank transfers.

Wishlist and Saved Searches

Allow users to save vehicles to their wishlist for future reference.
Enable saved searches to notify users when new listings match their criteria

User Dashboard

Offer a personalized dashboard where users can manage their listings, saved vehicles, and messages.

Analytics and Insights

Provide sellers with insights into their listings' performance, views, and engagement.
Offer data on user behavior and trends to help refine the platform.

User Reviews and Ratings

Allow buyers to leave reviews and ratings for sellers after a transaction.
Enable users to make informed decisions based on others' experiences.

Multi-language and Multi-currency Support

Cater to a global audience by offering language options and supporting various currencies.

Responsive Design

Ensure the platform is accessible and functional across different devices, including desktops, tablets, and smartphones.

Security and Privacy Features

Implement secure login mechanisms, data encryption, and user data protection.
Provide privacy settings that allow users to control their information visibility.

Blog and Community Forum

Include a blog section with informative articles related to automotive trends, buying guides, maintenance tips, and more.
Provide a community forum for users to discuss vehicles, share experiences, and seek advice.

Admin Panel

Give administrators the ability to manage users, listings, and reported content.
Provide tools to monitor platform activity and enforce guidelines.
Final Takeaway
A car marketplace platform opens up a world of opportunities for buyers, sellers, and enthusiasts alike. From intuitive vehicle searches to secure transactions, and from community discussions to personalized recommendations, this platform is a one-stop destination for all things automotive.
However, the journey from concept to reality requires expertise and dedication. To bring your vision to life and ensure a seamless user experience, it's crucial to partner with a proficient app development company like Innow8 Apps.
Innow8 Apps possess the technical prowess, design finesse, and industry insights needed to transform your ideas into a feature-rich and robust car marketplace platform.
FAQs
1. How do I list a car for sale on the platform?
To list a car for sale, you'll need to create an account, provide details about the vehicle (make, model, year, mileage, condition, photos, etc.), set a price, and submit the listing. Once approved, your vehicle will be visible to potential buyers.
2. Can I make changes to the project scope during development?
Yes, changes can be accommodated, but they might impact the timeline and cost. It's important to discuss change management processes with the app development company to ensure a clear understanding.
3. Why should I hire Innow8 Apps?
Hiring Innow8 Apps brings technical expertise, experience, and a dedicated team to your project. We can transform your ideas into a functional and user-friendly platform, ensuring a smooth development process and a high-quality end product.
Build A Feature-Rich Car Marketplace Platform With Innow8 Apps