Published by Himanshi Arora on August 10, 2023
How To Hire Developers For Tinder Clone App Development In 2023? ( Step-by-Step Guide for Startups)
In the ever-evolving landscape of mobile app development, creating a dating app like Tinder has become a popular endeavor. The convenience, ease of use and broad appeal of dating apps make them a profitable business idea. However, bringing this idea to life requires skilled developers who can bring your vision to life. In this article, we will guide you on how to hire developers for Tinder clone app development in 2023.
What is the Tinder Clone App?
A Tinder clone app is a dating app that shares the core features of the original Tinder app. It allows users to create profiles, browse through potential matches and communicate with interested parties. As the demand for dating apps grows, entrepreneurs tend to develop their own versions tailored to specific audiences or niches. The Tinder clone app retains the core elements that made the original app successful – users can create profiles, browse through profiles of potential matches and connect based on shared interests. However, the clone app model offers the flexibility to introduce unique features, design elements and branding, allowing entrepreneurs to tap into a distinct market segment.
How to Hire Tinder Clone App Developers in 10 Easy Steps
Define your requirements

Start by outlining the features and functionality you want in a Tinder clone app. This will help you effectively communicate your vision to potential developers.

Finding the right platform

Decide whether you want to develop your app for Android, iOS, or both. Look for developers with expertise in your chosen platforms.

Freelancers vs. Development Companies

Choose to hire individual freelancers or partner with a mobile app development company. Both options have pros and cons, so consider factors such as budget, project complexity, and schedule.

Portfolio Evaluation

Review the portfolios of potential developers to evaluate their past work. Look for projects that demonstrate your skills in app development and user interface design.

Check reviews and references

When considering hiring a developer or company, check reviews from previous clients and ask for references. This will give you an idea of ​​their reliability and professionalism.

Technical Interview

Conduct a technical interview to assess coding skills and problem-solving skills of developers. This step ensures that they can handle the complexities of app development.

Cultural fit

Cultural fit is crucial for smooth collaboration. Make sure developers share your vision, communicate effectively and can adapt to your project requirements.

Costs and Budget

Discuss project costs and payment structure in advance. Compare offers from different developers or companies to make sure you're getting a fair deal.

Agree on milestones

Divide the project into milestones and set clear expectations for each stage of development. This helps track progress and ensures continuity between you and the developers.

Create a clear contract

Before starting a project, create a detailed contract that defines the scope of work, timelines, payment terms and confidentiality clauses. A well-defined contract minimizes misunderstandings and disputes.
Challenges in Hiring a Tinder Clone App Developer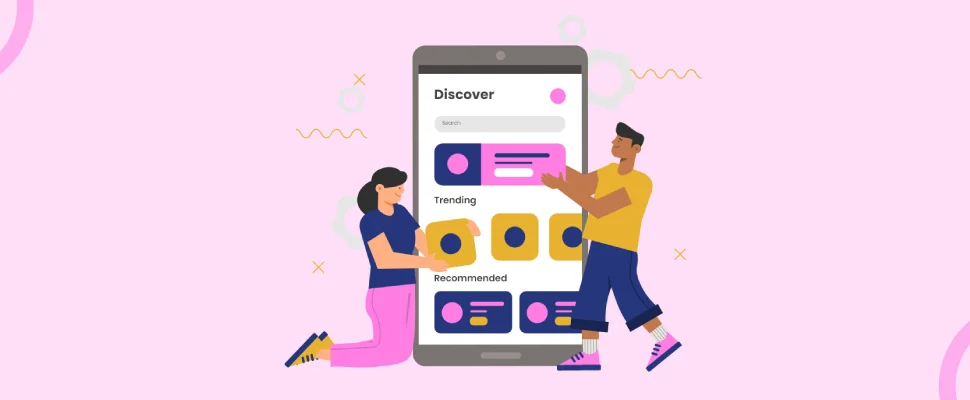 Hiring developers for a Tinder clone app development project comes with its own set of challenges. They include:
Technical expertise

Make sure developers have the technical skills needed to build a complex app like Tinder.

Communication

Effective collaboration relies on proper communication. Delays and misunderstandings can arise from ineffective communication.

Project management

Managing project scope, schedule and budget requires careful coordination between you and the developers.

Quality Assurance

Ensure that the app is bug-free and runs smoothly on different devices and platforms.
Cost of Hiring a Tinder App Developer in 2023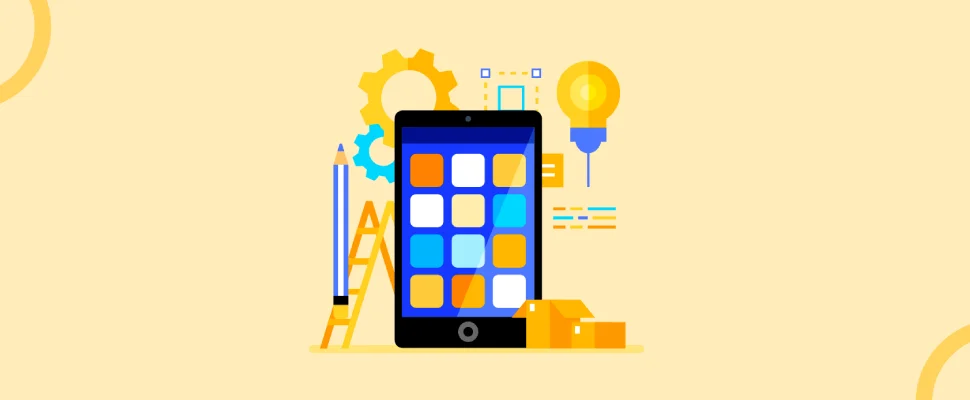 As the demand for mobile app development continues to grow, it is important to understand the costs involved in hiring developers for a Tinder clone app project in order to budget effectively.
The cost of hiring developers can vary greatly depending on factors such as project complexity, location, developer experience and target platform (Android, iOS or both). In 2023, average hourly wages for developers could range from $50 to $150, depending on their expertise and geographic location.
Developing a Tinder clone app involves several steps, including design, coding, testing, and quality assurance, each of which affects the overall cost. Additionally, choosing between individual developers and hiring a mobile development company can affect costs. While freelancers may offer a cost advantage, mobile development companies often offer a more complete solution with experts in design, coding and quality assurance. When evaluating cost estimates, consider the scope of your project, the features you want, and the quality you're aiming for.
Finding a balance between your budget and expertise is key to ensuring a successful Tinder clone app. Before making a decision, potential developers or development companies should be asked for detailed project proposals and bids. Clear communication about project scope, milestones and payment periods will help avoid unexpected costs.
Why Choose Innow8 Apps for Tinder Clone App Development?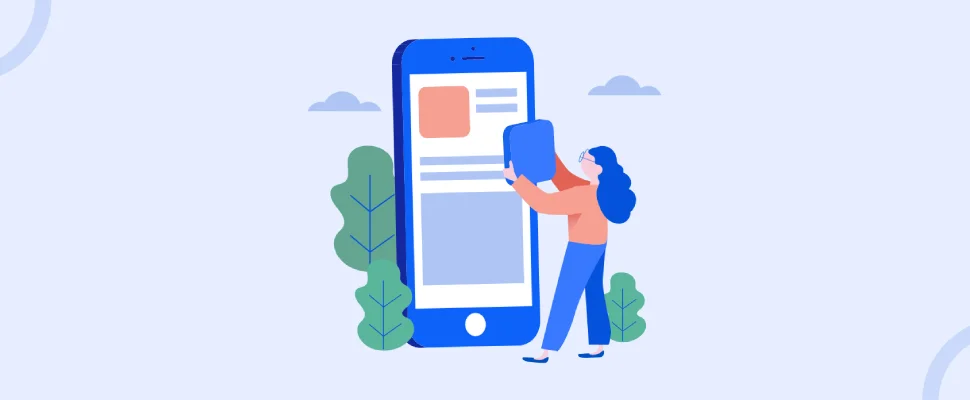 Innow8 Apps is a leading mobile app development company with a proven track record in creating innovative and high-quality applications. When it comes to developing a Tinder clone app, Innow8 Apps stands out for several reasons:
Expert Team

Innow8 Apps boasts a team of experienced Android and iOS developers who are well-versed in creating sophisticated dating apps.

Custom Solutions

They understand that every project is unique. Their developers work closely with clients to tailor the app's features to specific requirements.

Quality Assurance

Innow8 Apps follows rigorous quality assurance processes to ensure the app is stable, secure, and user-friendly.

Timely Delivery

They are committed to delivering projects on time, ensuring you can launch your app as planned.

Communication

Effective communication is at the core of their approach. They keep clients updated on the project's progress at all stages.
Conclusion
In the dynamic realm of mobile app development, crafting a Tinder clone app demands meticulous planning, proficient developers, and a keen understanding of user preferences. As we've explored in this article, hiring the right developers for this task requires a systematic approach that encompasses defining your requirements, assessing expertise, and fostering effective communication.
When entrusting the development of your Tinder clone app to professionals, such as Innow8 Apps, you gain access to a team of skilled Android and iOS developers who are attuned to the nuances of creating engaging dating platforms. Their commitment to tailored solutions, rigorous quality checks, and timely deliveries ensures that your vision evolves into a seamless and captivating app.
By choosing the right development partner, you can transform your idea into a successful and user-friendly dating app that meets the needs of your target audience.
Frequently Asked Questions
How do I decide between hiring individual Android developers and partnering with a mobile app development company?

The choice depends on your project's complexity and your budget. Hiring individual developers can be cost-effective but might lack comprehensive expertise. A mobile app development company like Innow8 Apps offers a team of experts covering various aspects of app creation, from design to coding and quality assurance.

How can I ensure that my Tinder clone app is unique and customized to my vision?

When selecting developers, look for those who are willing to understand your unique vision and tailor the app's features to match. Opt for developers who prioritize customization and can provide insights on enhancing your app's uniqueness.

What advantages does a mobile app development company like Innow8 Apps offer for Tinder clone app development?

Innow8 Apps brings a seasoned team of Android and iOS developers to the table, ensuring comprehensive coverage of your app's development needs. They offer custom solutions, rigorous quality assurance, on-time delivery, and transparent communication, enhancing the chances of a successful app launch.