Company

Profile
Experts in Cutting-Edge Techonologies
Innow8 Apps is a top-rated industry leader, delivering web and App development services Globally. With our experience in the development industry, we have been able to resolve all the technical and business challenges faced by our clients.
For all our clients we are fcused on building digital solutions that serve their purpose in the most powerful way. We have stood aside huge companies in US, UK, and Australia Qmerit, MyStake, Optym. We just do not just work with big names, we involves in accompanying business and startups to the next level by providing the perfect web and app solution.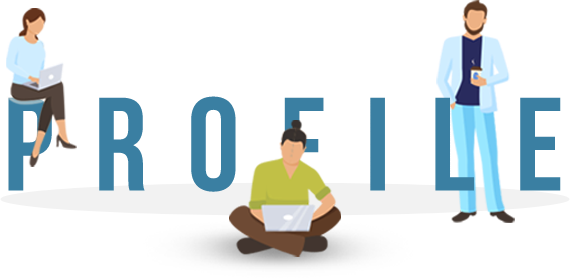 Web
Development
With an intense experience in web development, we have delivered web development services across the globe. We have delivered feature-rich web apps in various industries. Some Top Web apps Developed at Innow8 Apps Includes Fantom Wallet, MyStake, JustPlay and Crypto8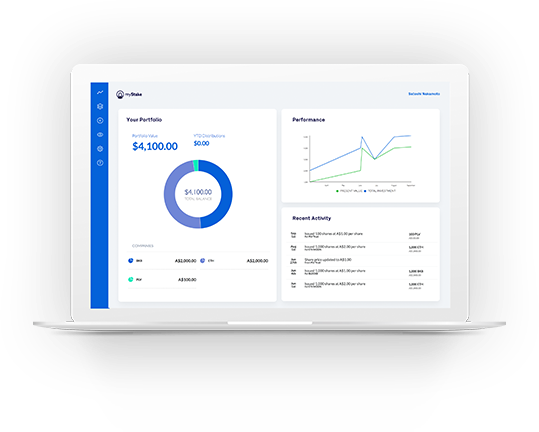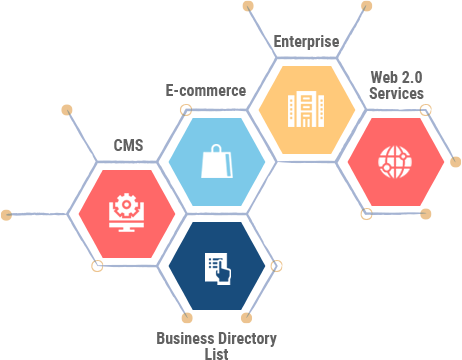 Mobile App
Development
Mobile apps are our Niche, we never faild to develop quality-driven mobile applications. We have a proven record in delivering stunning iOS and Anfroid Mobile Applications. You can get your app developed using cutting-edge technologies.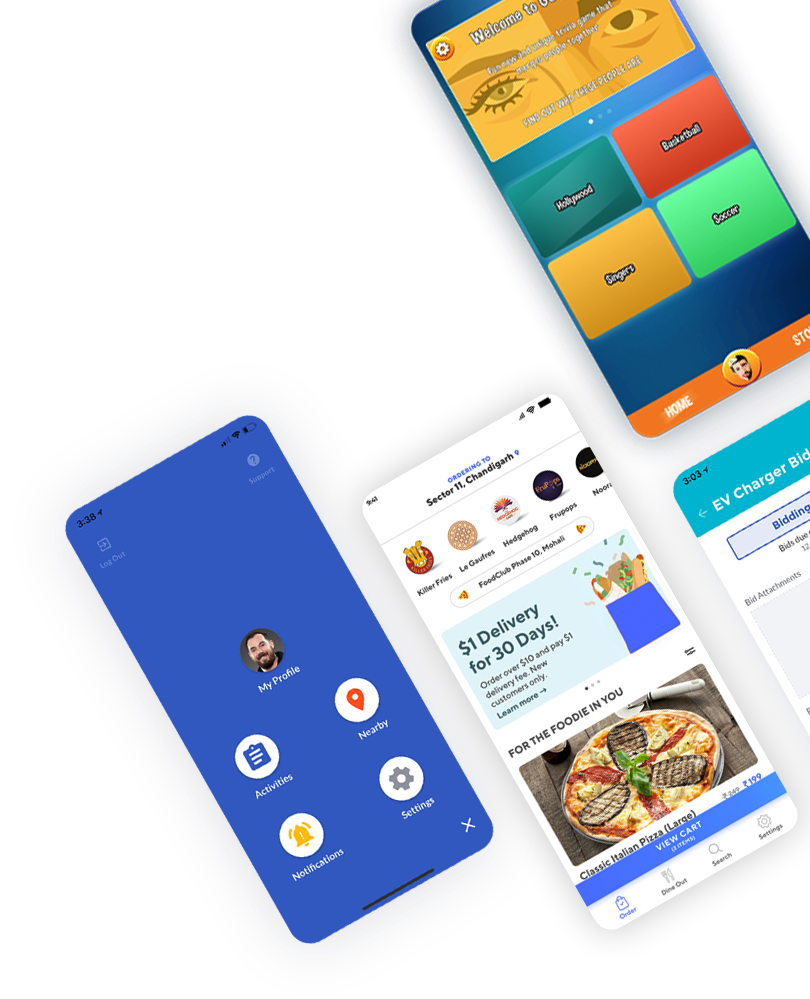 Blockchain
Service
WE are technologie partners with one of the Australia's top 10 Blockchain Incubators and are working on multiple blockchain based projects including myStake, Cryptoflip, Orbit, Fantom Wallet etc.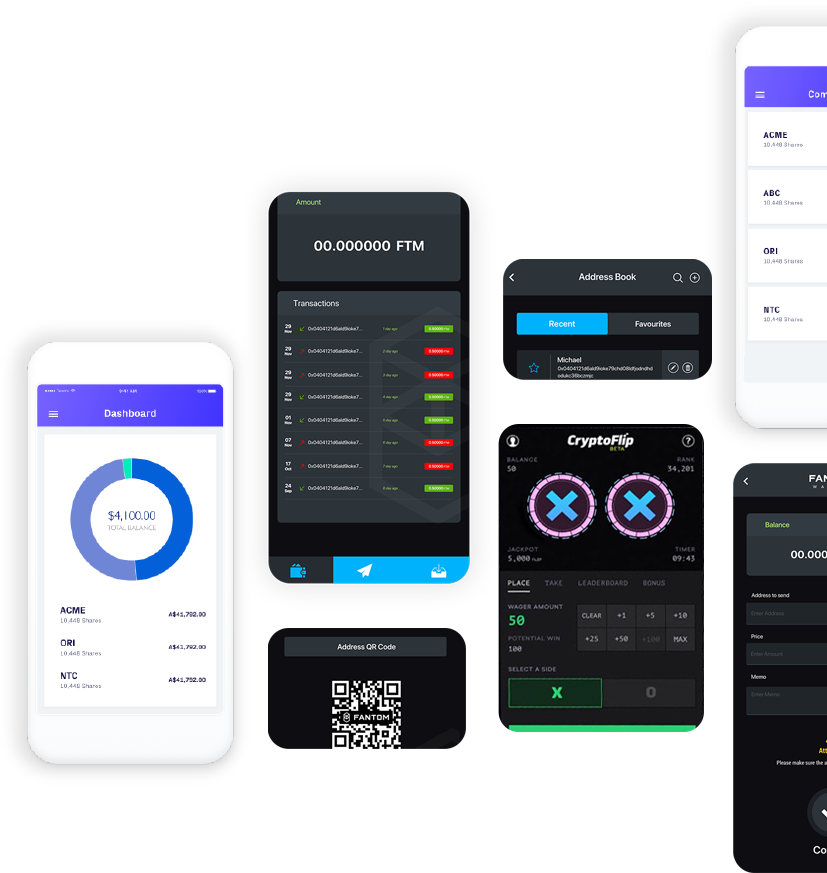 Game
Development
Thrilling and addiction are which we never let go of. Our game app developers have always found themselves celebrating while developing gaming apps that redefine gaming worlds. Until now we have been able to deliver the most engaging apps like CryptoFlip.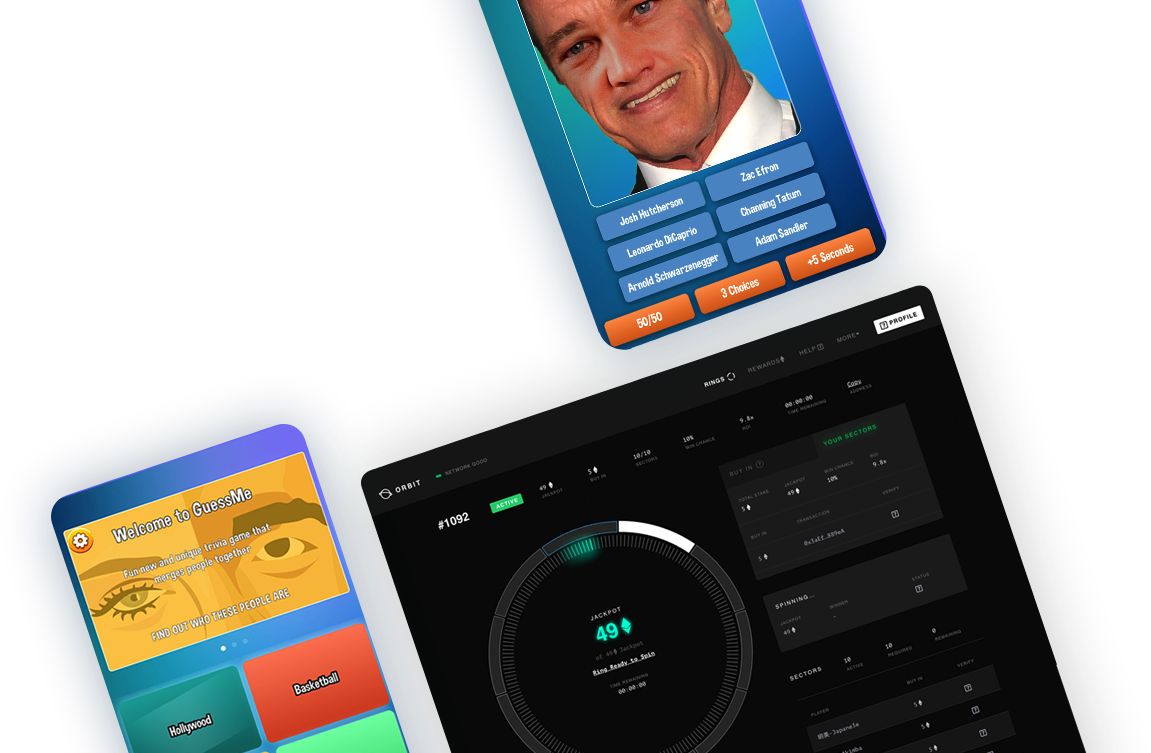 Design
Services
At Innow8 Apps, we meet the visions of our clients. Our UI/UX specialists here out each and every requirement of clients to deliver apps that are visually perfect and have flawless performance.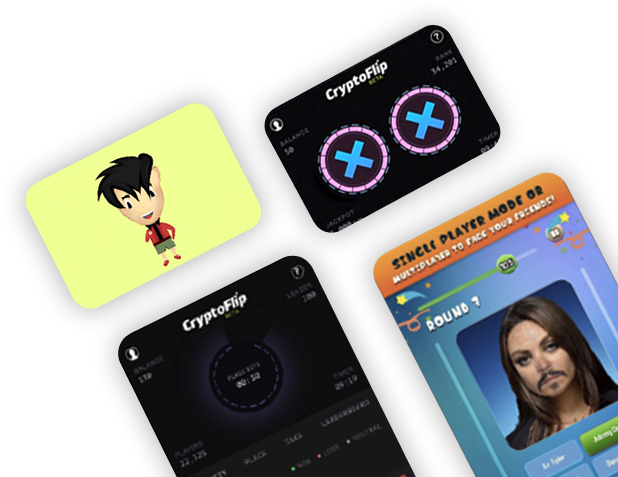 Quality
Assurance
Functional & Regression Testing
Acceptance Testing
Compatibility Testing
Load Testing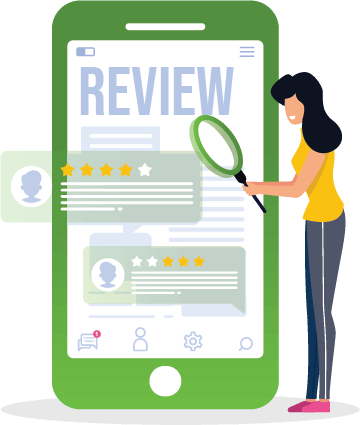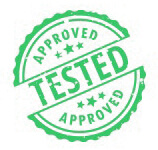 Integration Testing
Automation Testing
Performance Testing
Platform Testing
IP Protection
Requirement Gathering
Statement of Work
Planning
Design
Development
Quality Assurance
User
Acquisition
Maintenance and Iterations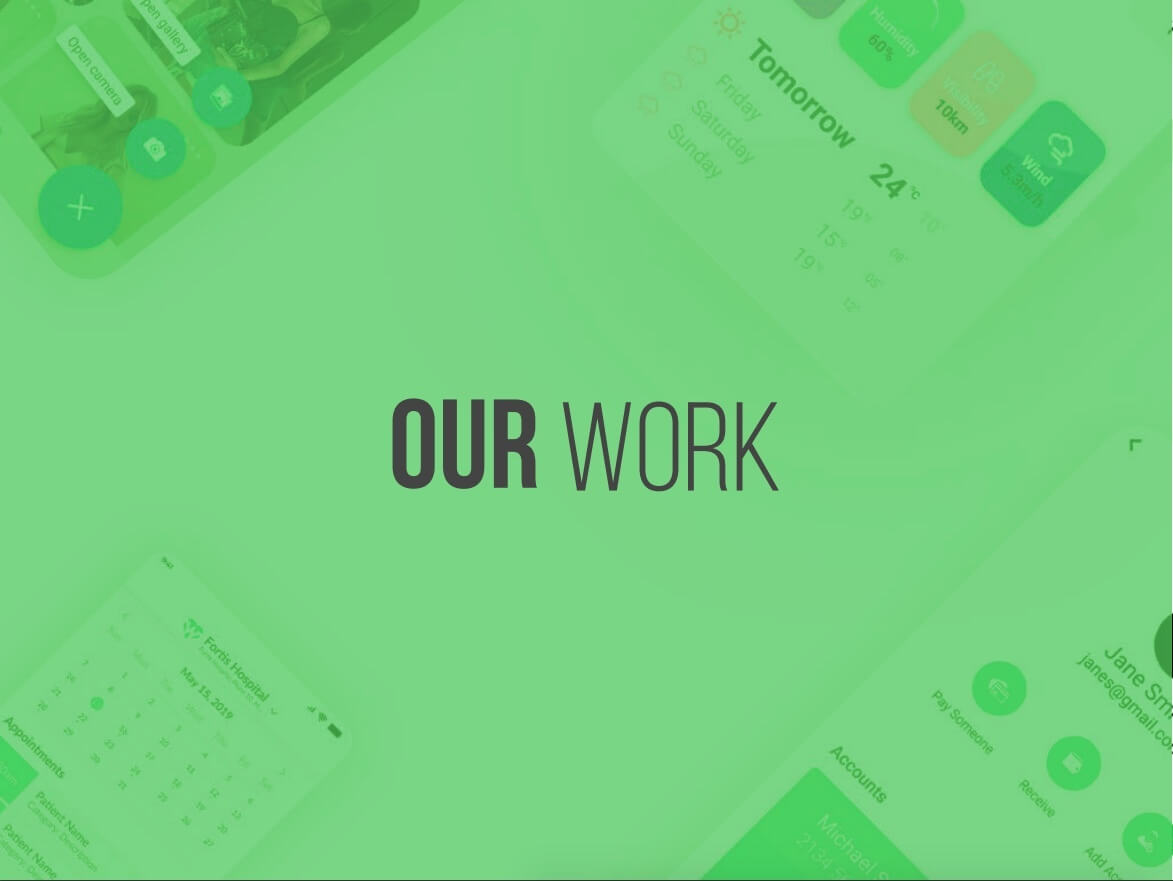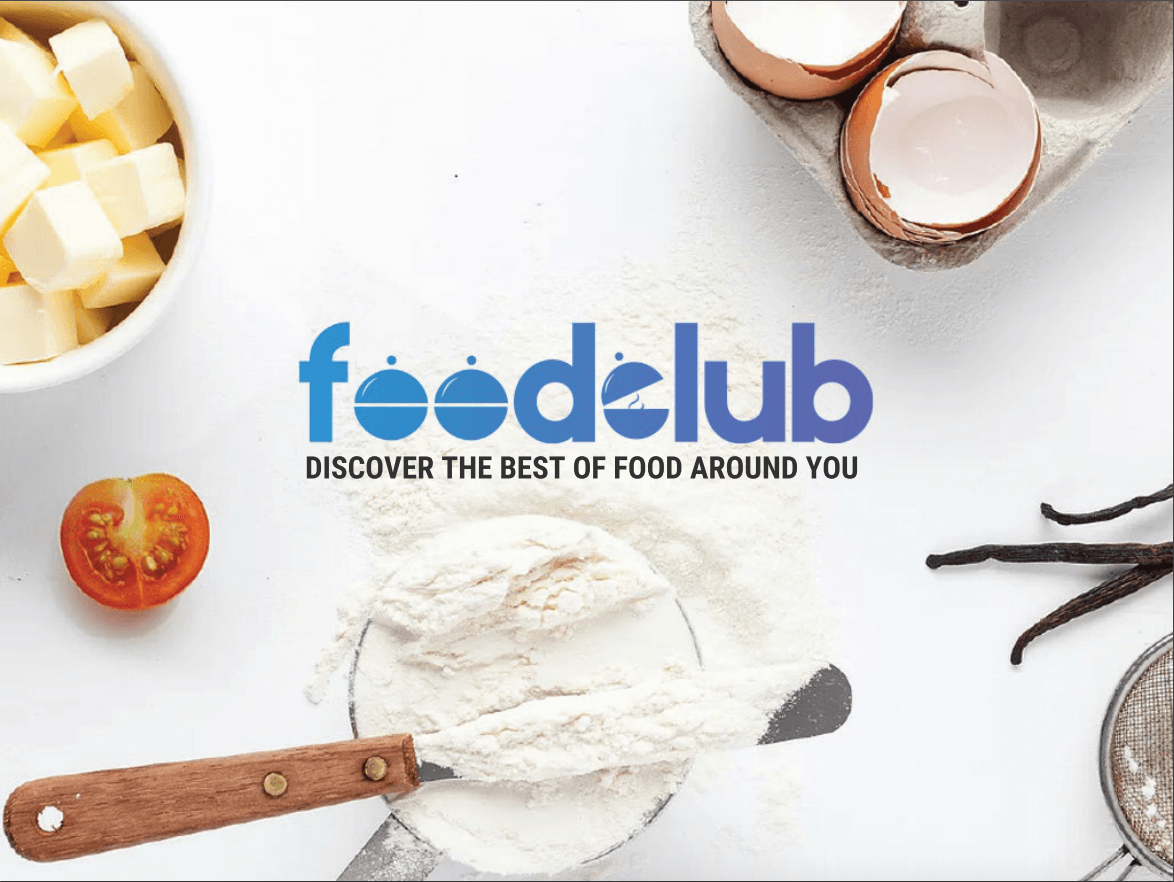 The FoodClub app is India's first virtual court app, with the innovative idea that lets the users make orders from multiple restaurants in a single order.
The FoodClub project focuses on bringing the best food from the top restaurants. The Food menu's n the apps comes with tags like 'BestSelling' and 'MustTry' that helps the users choose the dishes.
The FoodClub project involves 4 major stages. The following are the 4 major modules and the fetures.
Food Courts
Dine Outs
Food Categories
Top restaurants
Multiple Payment Methods
Advanced filter and sort
Loyalty programs
OTP Logins.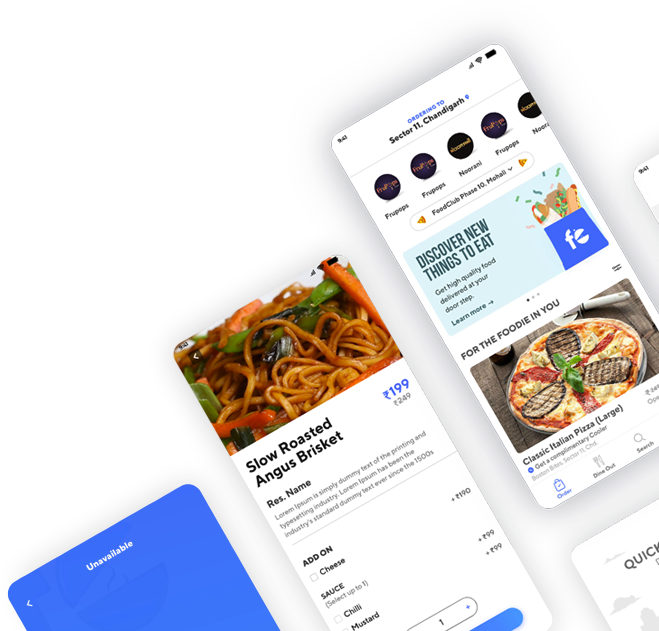 The Project has 3 apps including apps for restaurants, Redelivery person and customers. Also, a Dashboard for the admin to manage and view all the activities of the 3 apps.
Download the foodclub app
Order
Delivery Hot
Dine Out
Premium Delivery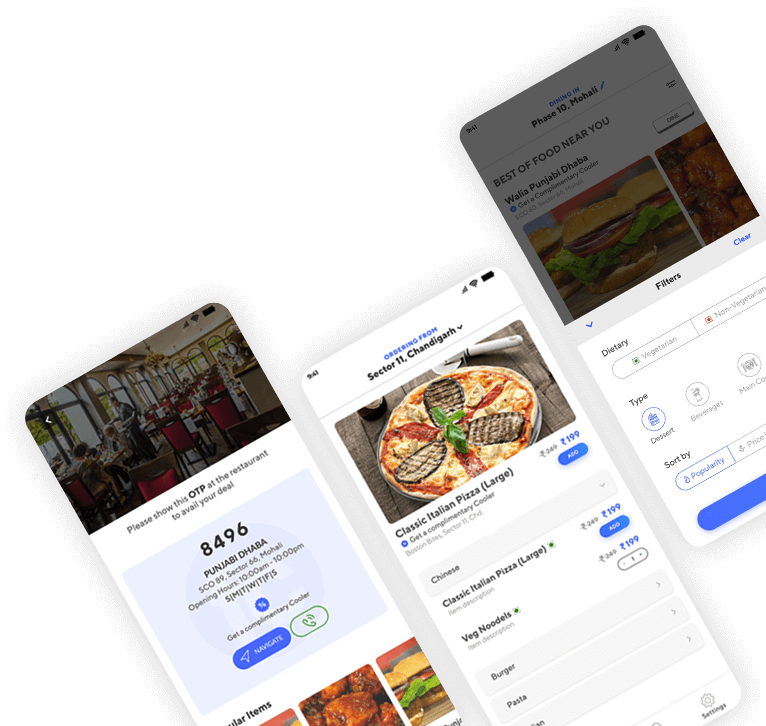 This app is for the merchants. We have designed and developed the resturant app that can ease the tasks of the resturants in accepting and processing orders.
Food Club Merchant app for Restaurants
Order Details
Accept/Reject the order
Revenue Board
Manage Food Menu
Review Past Order
Redeem Deals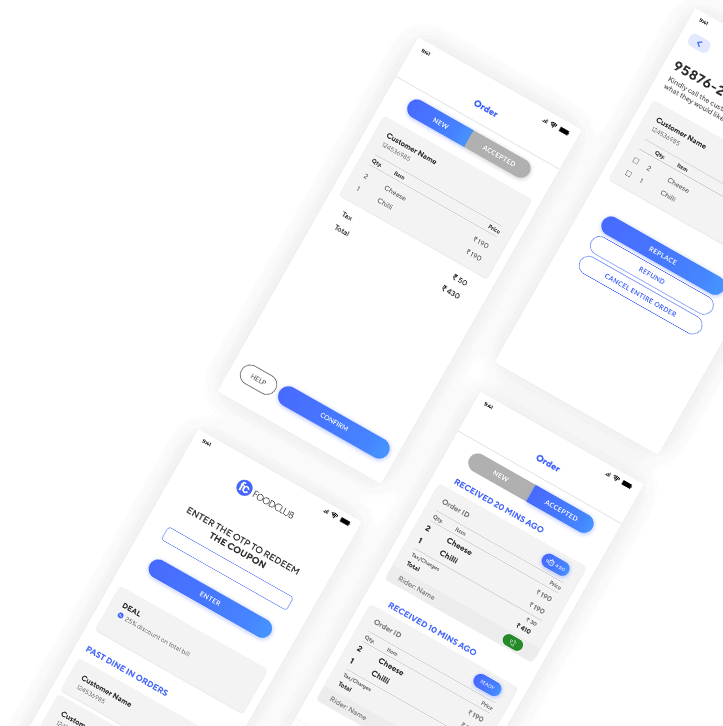 In order to receive orders and accept delivery, we have created a rider app for all delivery persons.
Some features of rider app include:
Signup
Contact Customer
Contact Restaurant
Time Preference
In-App Navigation
Order Details
Order Notifications
Earning Board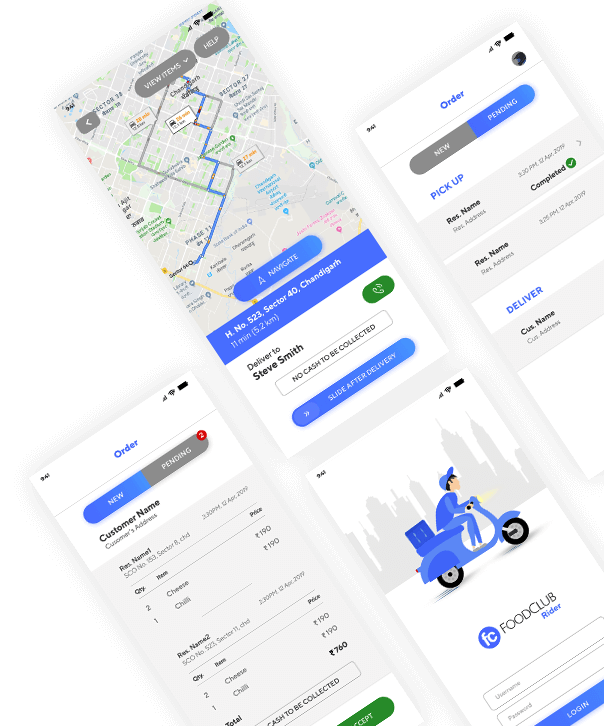 Qmerit
Qmerit is an innovative, enterprise-grade software platform for service organizations that enables Managing direct employees, temporary workers, and subcontractorson a single cloud-based platfrm, the QMerit meritocracy-based engine allocates the best resources at the best value for every service request, motivates the worforce to deliver consistent service on every service job, and continuously means performance to provide feedback.
Some features of Qmerit app includes:
Manage Profile
View nearby Activities in Google
Map
Submit Quotes
Schedule and conduct activities
Global leaders such as BMW, Jaguar, Unified energy, ABM are some of the userbase of the QMerit app.
Technology Stack:
Mobile App: React Native, Redux
Backend: ASP.NET, REST APIs
Database: mySQL
Source Control: Team foundation server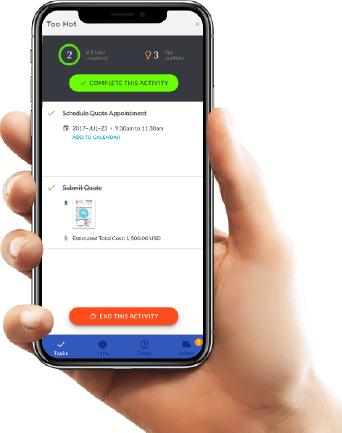 QMerit has already secured industry-leading customers such as BMW, MINI, ChargePoint, Juicebox by eMotorWerks and other manufactures to provide a nationwide network of pre-qualified EV charging station installer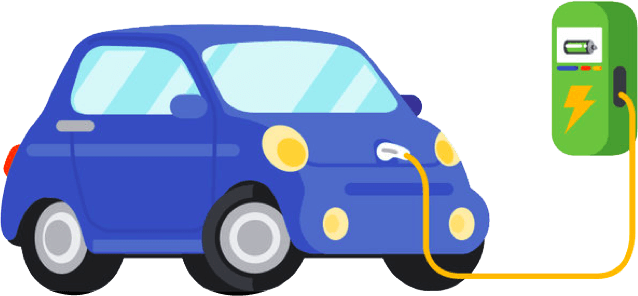 Technician Interface
QMerit's mobile app experience is a paform with which service providers will be able to manage their daily activities, log their work, provide quotes and manage their shedules. The goal is to have this functionality at the user's finger tips enabling them to provide real time updates and manage daily activities more efficiently.
The Technician
Creates a prfile in the app
Views the available jobs
Picks up jobs and assigns to his bag
Views his current activities
Retrieves details about a job including the client details and location
Updates the job with quote information
Installation updates
Completes the job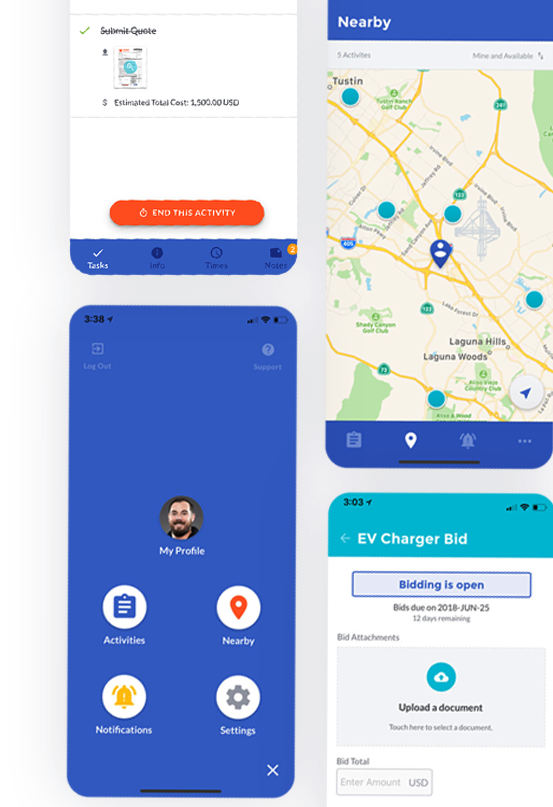 Qmerit
Customers receive many benifits when using the QMerit program including:
Greater flexibility and convenience: customers can choose from multiple QMerit certified installers in their area for no-cost quotes, compare and accept or reject quotes, and track upcomming appoitments - all in one online location.
Charging station installation prior to, or timed with, vehicle delivery: with a streamlined installer selection process, customers can benefit from installing a charging solution prior to bringing home the vehicle, to ensure a seamless and premium ownership experience from day one.
Access to ratngs of Qmerit installers: As the program proceeds, EV owners will be able to review and select Qmerit-certified installers based on ratings from other customerrs, thus building additional confidence in he selected installer.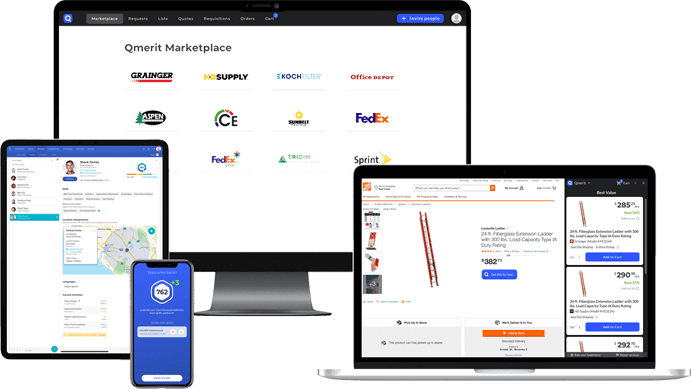 Deliver Confidence to Stakeholders
Through transparent immutable governance on the Ethereum Blockchain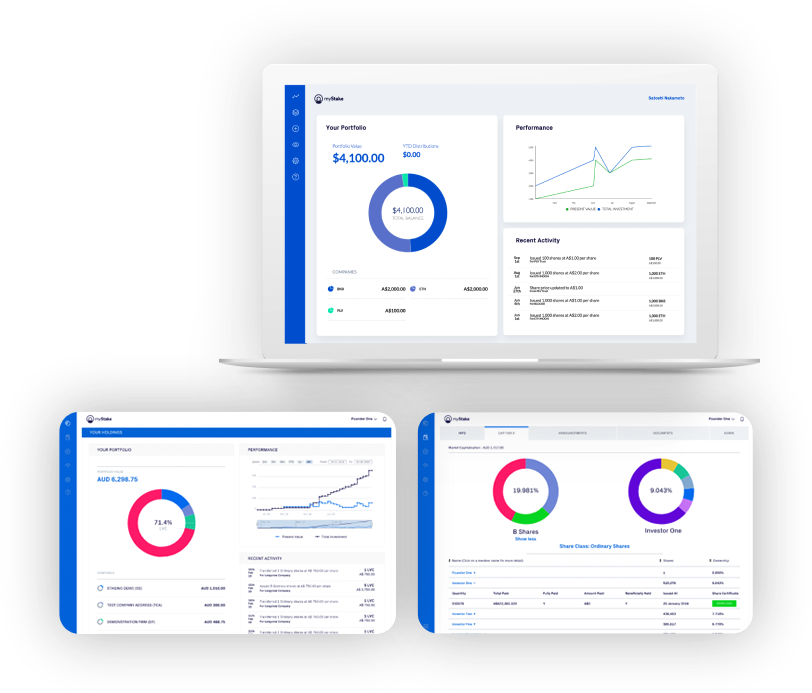 myStake helps users manage shareholder and board communications, voting in general and board meetings. Administer and track employee options and profit share schemes. Automate distributions to share and unit holders.
Ensure Your small business or corporate trustee is always compliant. Digities your corporate register an related documents. Think less about compliance and more about growing your business or wealth.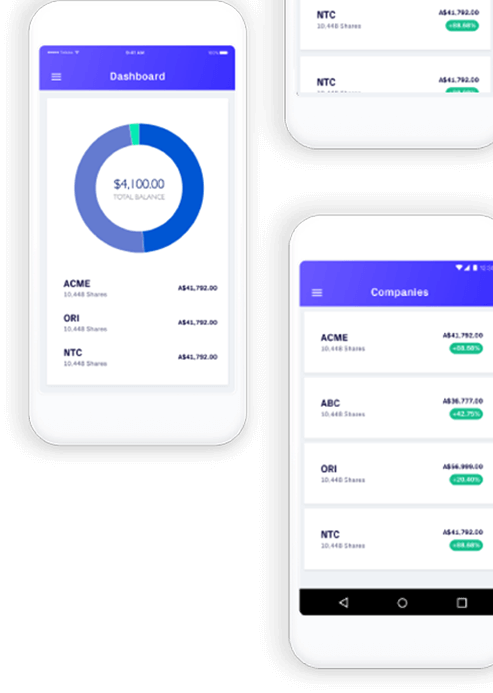 Technology Stack:
Blockchain: Ethereum
Front End: React, React-Router, Bootstrap, SAAS
Backend: Meteor, AWS S3
Database: MongoDb
Mobile App: React Native
Payment Gateway: Stripe
Testing: Chai/Mocha, Automation testing
Email Service: Githib, CircleCI
Process: Agile/Scrum
Third Party SDK's HighChart, Victory Chart, KYC/AML
Features
Share Certificate
Issue shares as cryptographic tikens to shareholder wallets, verified by immutable share certificates.
Immutable Voting
Voting on board resolutions and shareholder proposals, with an immutable record of the results.
Private Communication and Data Room
Communicate with shareholders privately and securely. Hashed and permissioned documents for stakeholders.
Unlisted Securities Marketplace
Offer securities to raise capital and create greater liquidity for stakeholders.
Permanent Transparent Company Records
Allow shareholders to monitor their shareholding value, CAP table and dividend distributions.
Mobile App
Access and verify your wallet and documents on Android and iOS.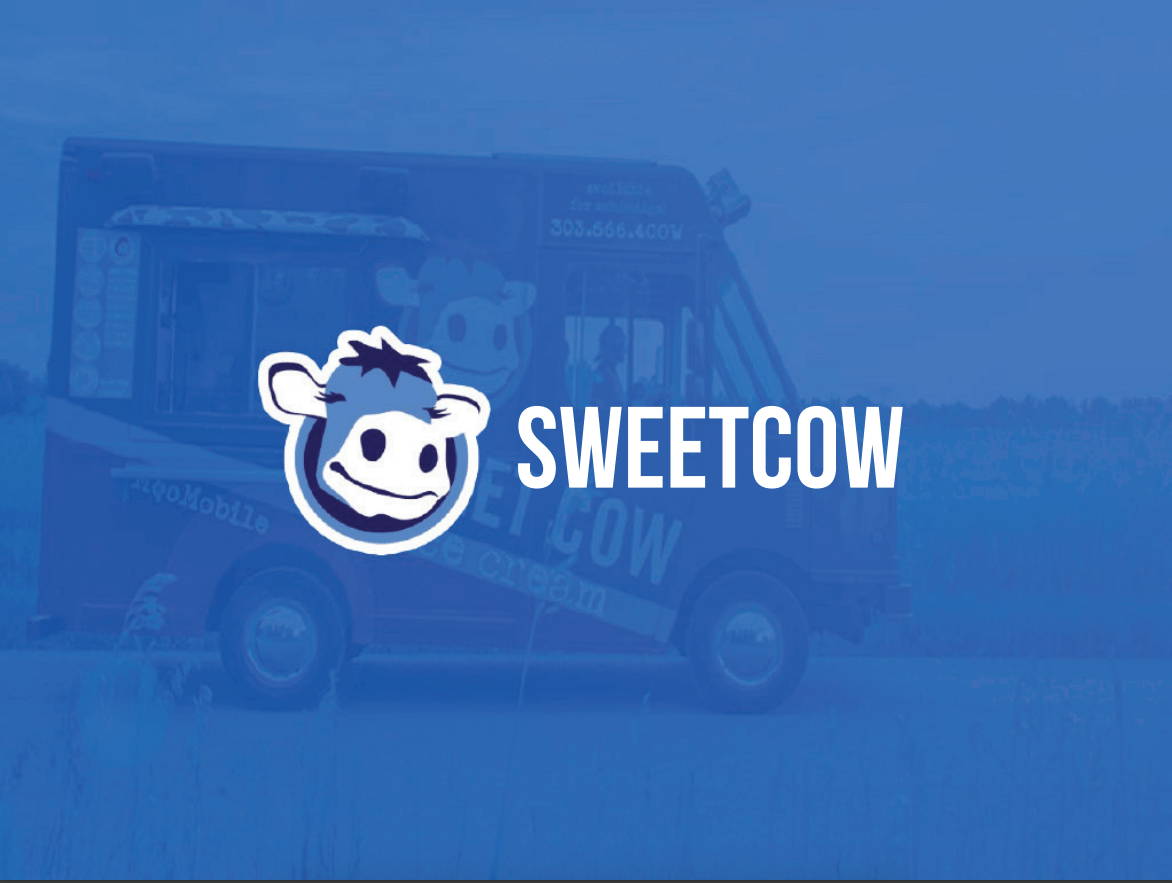 With the Sweet Cow Ice Cream app, you can:
You can see the sweet cow shops around you on map with real-time distance from location
Find the closest Sweet Cow to you and set a 'Home' shop location that the app opens to!
See the current flavor boards for all shops!
View descriptions and allergens for all flavors!
'Favorite' the flavors you love and get real-time Notifications when they are available!
Technology Stake:
Mobile App: React Native, Redux, iMessage extendion
Backend: PHP, Firebase, Push Notifications
Database: Geolocation, Google Maps, Email and phone call communication, Facebook Authentication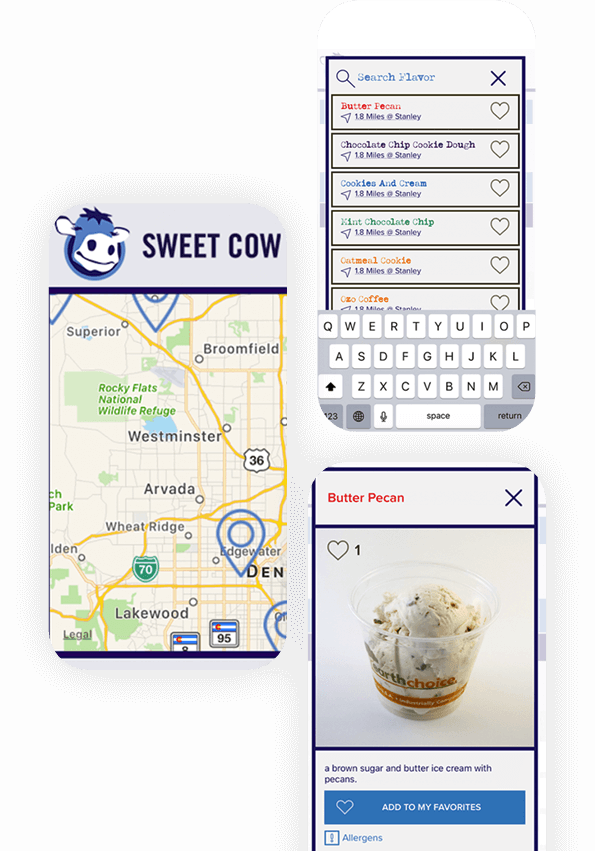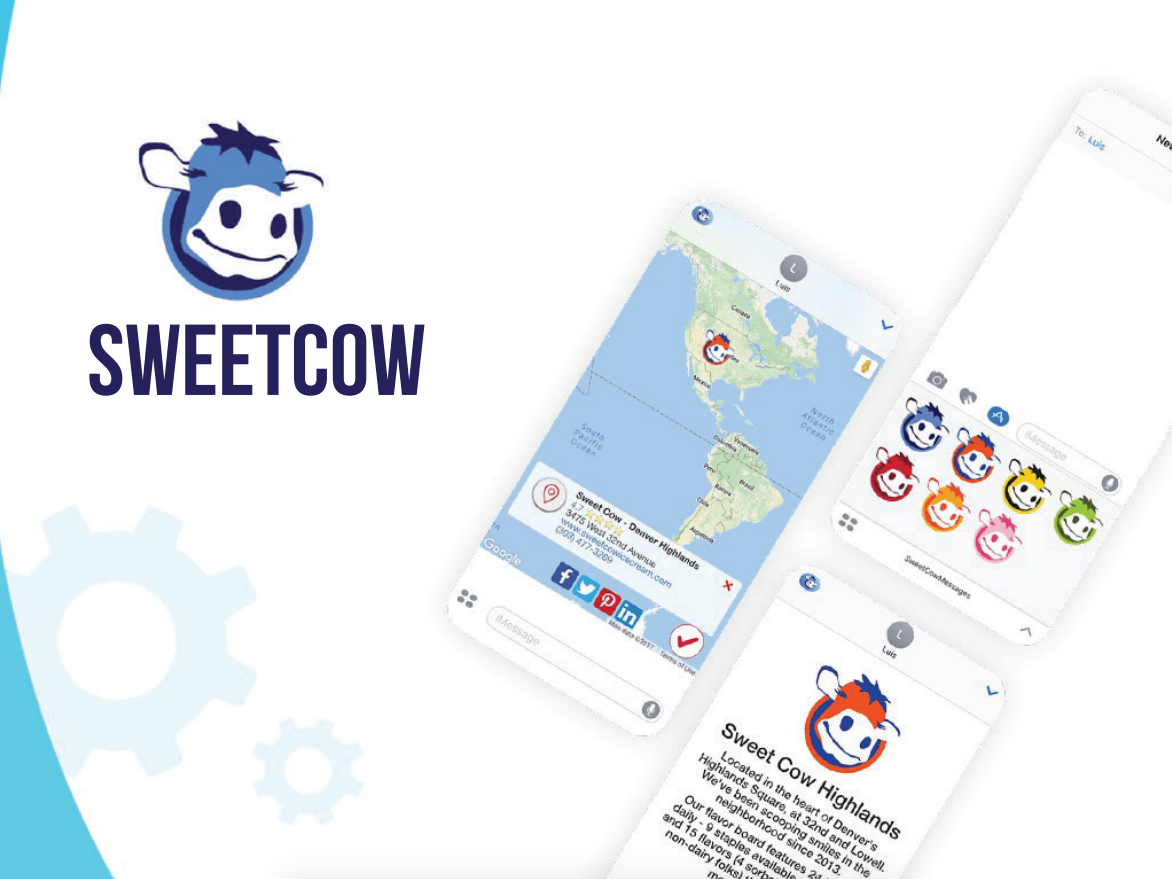 Taddar is an online shopping app for all categories of products. The users can take a photo of any product they wish to buy and upload it in the Taddar app to view the similar collections and make a purchase.
Features of Taddar App
Paste the Instagram link of the product
Crop and upload product pictures/screenshots
View Similar products
Purchase the product
Technology Stack: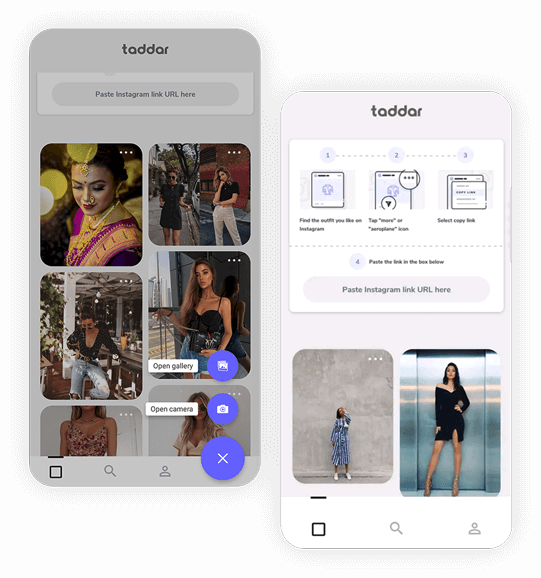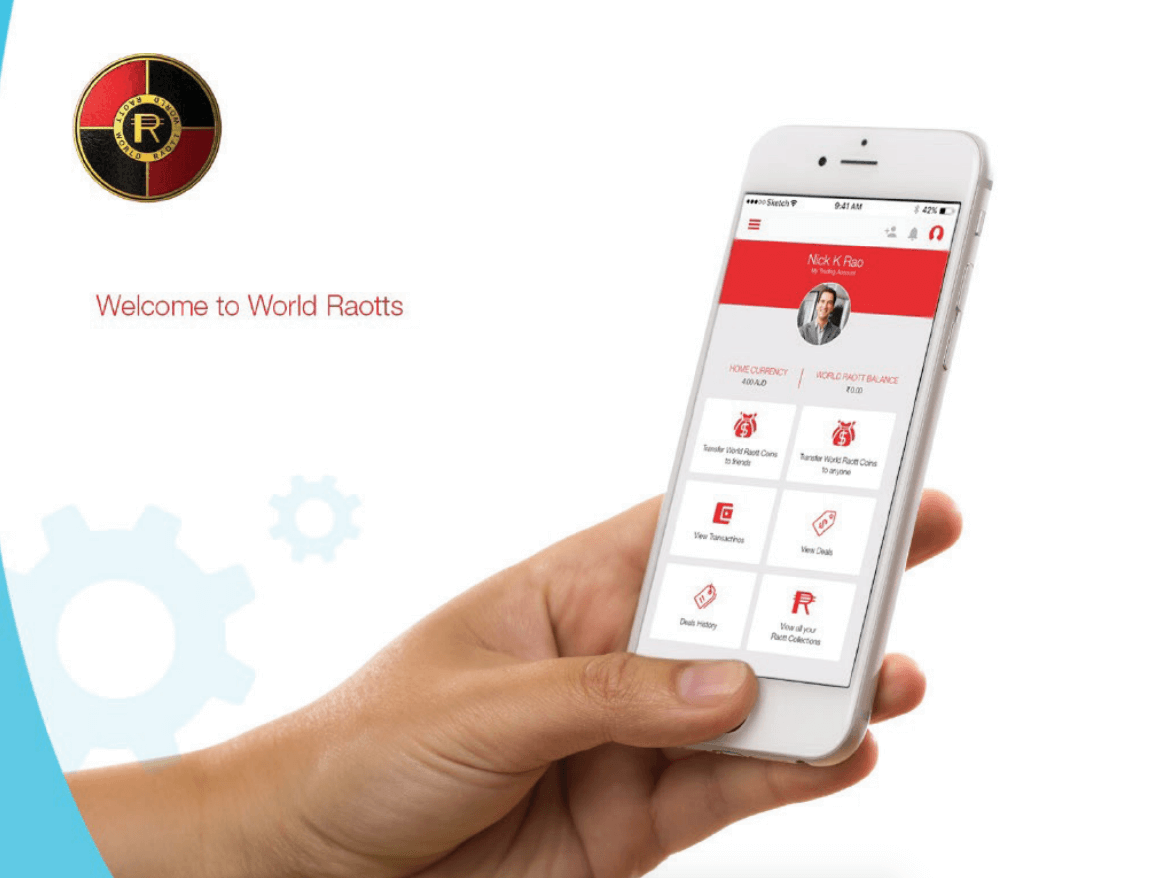 How It Works
Sign up with World Raotts
You become a Guest User
World Raott Coins were minted in 3 powerful symbols - the Crown; the Cup; and the Ring. You must select one.
There are 20 types of World Raott Coins in each symbol
Every time a company or business buys advertising with us, say $100 worth of advertising space in our deal section, our system converts this $100 value to 100 new World Raott Coins straight away.
New World Raott Coind are created and generated with a value of 1 USD per coin.
These World Raott Coins are now made available to our Full Members.
Earn these World Raott Coins by playing treasure hunt game to build coin combinations in your symbol.
Transfer and swap World Raott Coins in other symbols with other users.
Buy deals worth millions of dollars when you have the correct coin combinations in your symbol.
Spend your World Raott Coins to buy deals.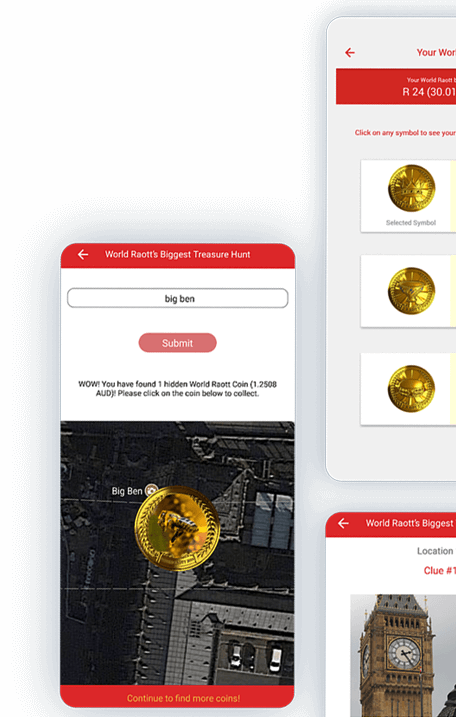 Technology Stack:
Mobile App: React Native, React Navigator
Web Frontend: PHP
Backend: PHP Reat APIs
Database: mySQL

A complete school management software
A super intuitive School Software that simplifies the task of Staffs, Tachers & Parents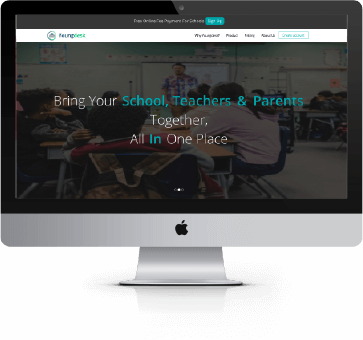 Web Application
For school management, admin & staffs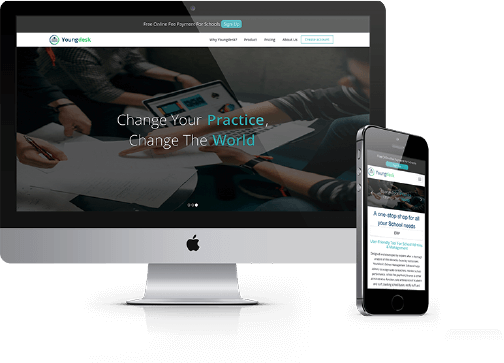 Mobile Application
For parents & teachers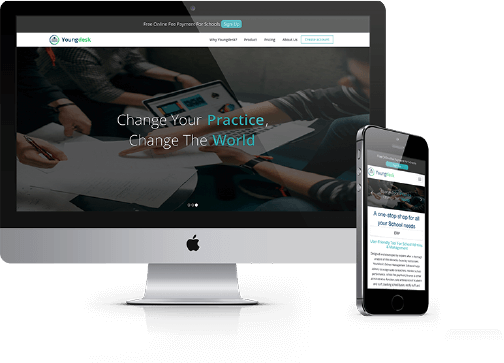 School Erp software spanning a range of features:
A complete school management software
Attendance Manaement
Fee Management
Scheduling
Invoice Generation
Examination
Bus Tracking
Dashboard
Student Information
Staff Information
Automated Attendance
Emails & Notification
Reports
Technolofy Stack:
Mobile App: React Native, React Navigation
Web Frontend: React, React-Router
Backend: Meteor
Database: MongoDB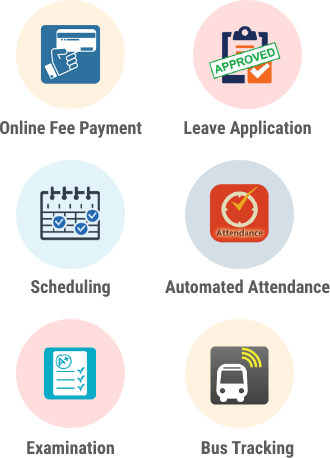 Cutting the house out of gambling
Cryptofllip is the beta platform with a free tournament series where players battle against each other to claim the top of the leaderboar at the end of 10 rounds.
Players Always Win
Whale Friendly
No Deposits
Tamper-proof Gaming
Flat Low Fees
Wager in Ether (ETH)
Technology Stack:
Front End: React, Redux, React-Router, Bootstrap, SAAS, Material UI
Backend: Node.js, Express.js AWS S3, WebSockets using Socket.io
Database: PostgreSQL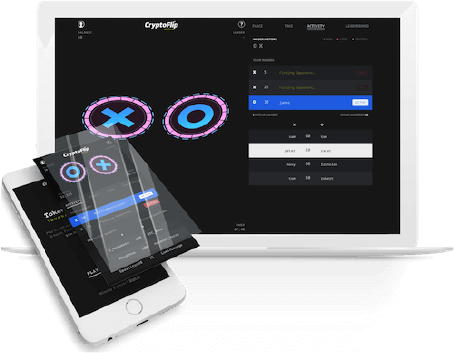 Cutting the house out of gambling
The QReader app is a new generation that lets the app users easily scan QR codes and also generate QR codes.
Main features of QReader includes:
Scan QR codes at a lightning-fast speed
Generate QR codes
Store Scan History
Share scan resulyts and genetated QR codes through Whatsapp, Facebook and other sharing apps on your phone
Easy to use user interface makes QR scanning hassle-free using asingle tap
Technology Stack:
Flutter
QR Code Scanner
React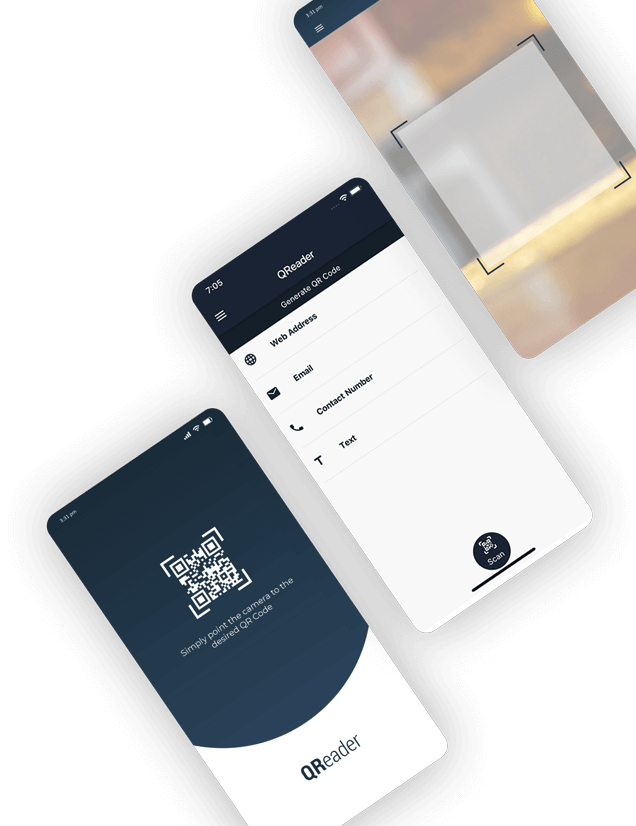 Crypto8 - The CryptoCurrency market app is designed to bring the up to date market valus and news of the world's top 100 cryptocurrencies. The app simplfies the monitoring status of the crypto coins by gatherign and providing all the crypto information in a single platform. The users can also view all the trending news related to the crypto worls.
Some core features of Crypto8 are:
The Coin Price
Market Cap
Volume
Totla Volume
Difference
Price Gap
Technology Stack:
Front End: Bext.js, React.js
Backend: Node.js, Express.js
Database: PostgreSQL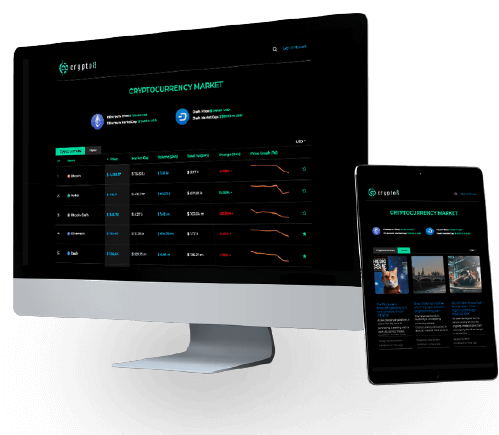 It is a modern-day video streaming app that lets the users stream different types of videos. There are several categories such as Viral or trending-videos, short films, romance, and general videos. This video streaming platform has embedded advertisements where the viewers can shop clothing, accessories, footwear and more.
Some features of Justplay includes:
Browse top videos
Like and share Vidoes
View vidoe descriptions
Technology Stack:
React Native
Redux
Video Streaming
React Navigation

Fantom is a Secured Blockchain app that lets you send and receive transactions by sharing Qr Code.
Some features of Fantom App includes:
Restore wallet by entering the wallet seed
Create a wallet by creating a secret Mnemonic
View and manage Address Book
Conduct Transactions
Technology Stack:
Mobile App: React Native for iOS and Android
Web App: React JS, Node Js, Express Js
Desktop App: Electron for Mac, Windows and Linux
Database: mySQL
Source Control: Githib
Third Party SDK's: Ethereum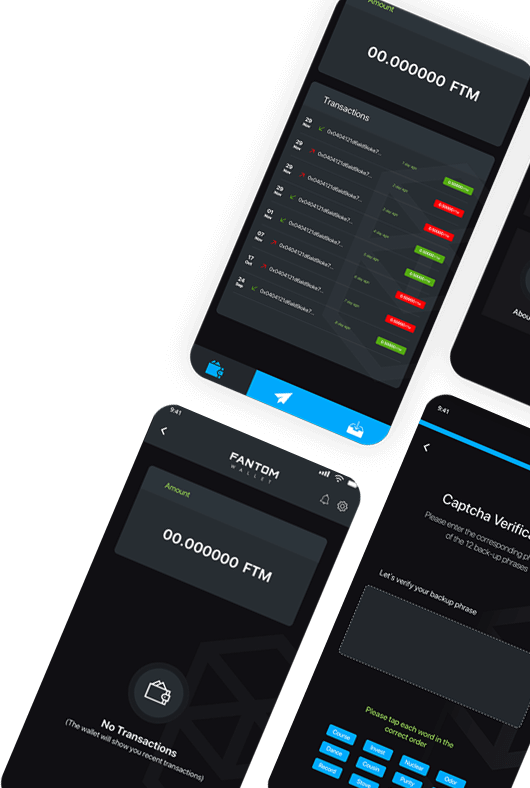 WishHealth app provides ad platform to help patients to get quick access to nearby health centers/doctors. The users can use the app to search for doctors and make an appointment in the doctor's calendar by looking at the availability
Some top features of WishHealth are:
View nearby Doctors
Book Doctors Appointments
View past appointments
Manage currebt Appointments
Appointment Calendar
Technology Stack:
Front End: Swift, Google Maps, SDK
Backend End: Node.js PostgreSQL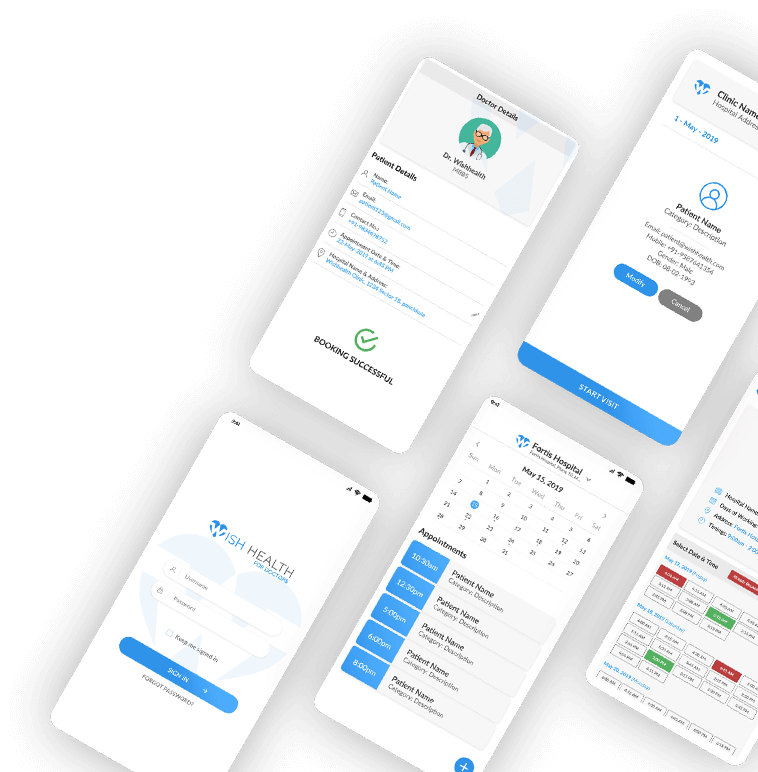 The FruitionPro is a hassle-free meeting management solution brought to its users as a web application. The app contains numerous features that can increase efficiency in conducting official meetings. The effective users of the FruitionPro app include the organizations and as well as individuals.
Some top features of FruitionPro are:
Socila Logins aporoved with License key
A well-maintained Dashboard Schedule neetings with
Agenda, participants, documents, and location
Quick Notes
Manage and view meeting history
Inviteusers for meeting Via Gmail
Technology Stack:
Front End: ReactJs, HTML, CSS, ReactStrap
Backend End: NodeJs, ExpressJs
Database: MongoDB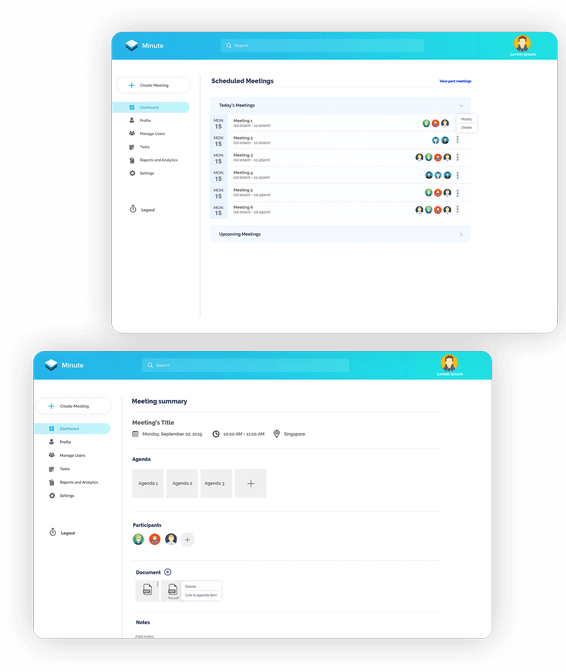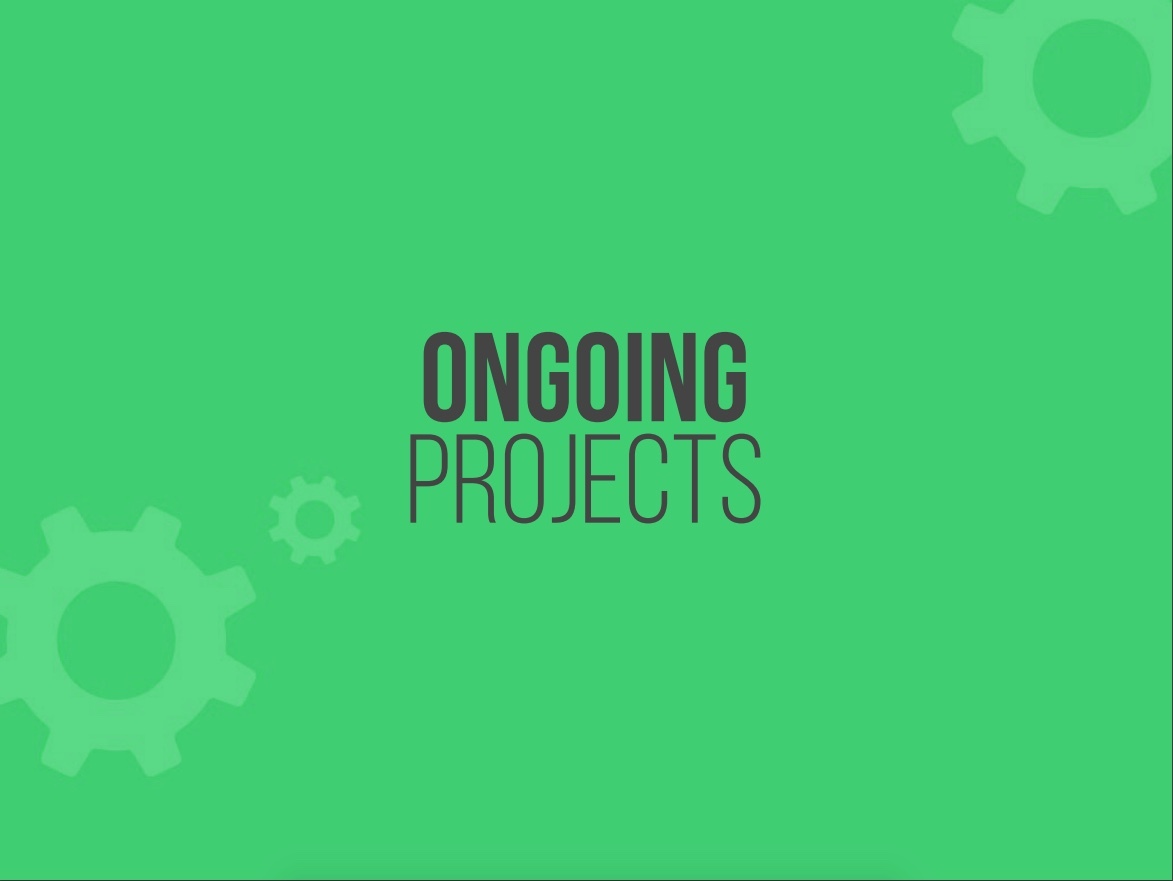 Fantom mobile and desktop app include:
A secured wallet app to make online transactions easier. The app users can store and Transfer FTM from one account to another. Through the app, the users can share QR codes to receive payments.
Some top features of Fantom App include the
Generate Wallet
Share QR code to reveive paynent from others
Make payments to others by scanning their QR code
Able to delegate stake to validators
Technology Stack(Desktop):
Web App using React Js, Node Js, Express Js
Desktop App using Electron for Mac, Windows and Linux
Database: mySql
Source control: Github
Technology Stack(Mobile):
React Native
Redux
QR Generator
Web3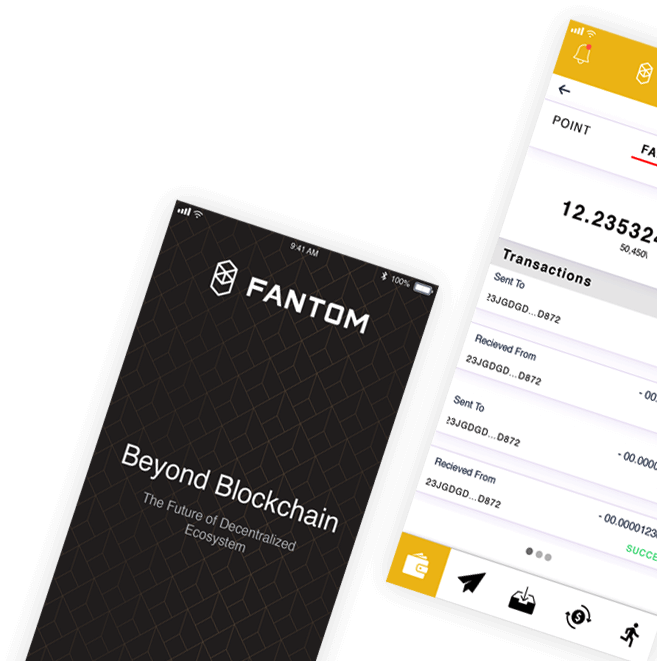 Orbit is a cryptocurrency based roulette wheel like a game whaer players placr their bets against each other to claim the top of the leaderboard. This cryptocurrency app is a real-time multiplayer game for online betting.
Technology Stack:
Mobile App: React Native, Redux
Backend End: Web3
Third-Party: Meta Mask, Ethereum smart contracts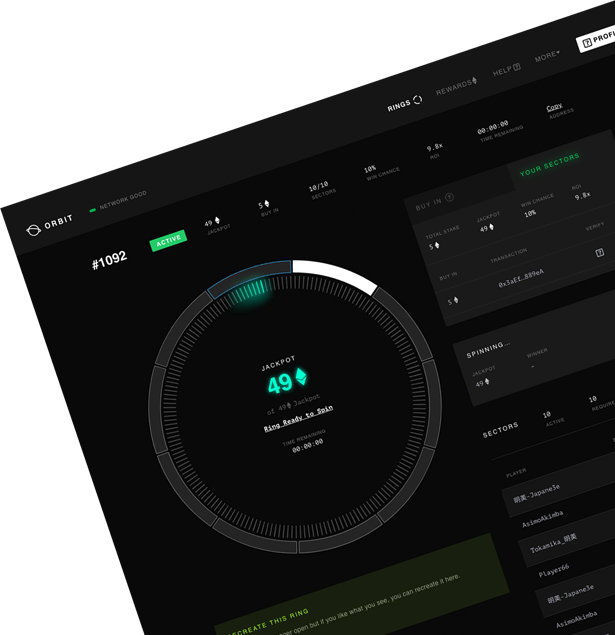 GuessMe
The GuessMe - A Mind-Blowing photo puzzle game is designed for puzzle lovers. The app combines two faces and makes it interesting to discover the hidden celebrity face. The app includes 100's of faces and nonrepeating puzzles.
Some top features of Guessme are:
Multiple leels of games
Time laps to boost gamification
Multichoice answer
Real-time multiplayer and single-player mode
Technology Stack:
Front End: Objective C
Backend End: Firebase
Multi Player: App Wrap
Source control: Github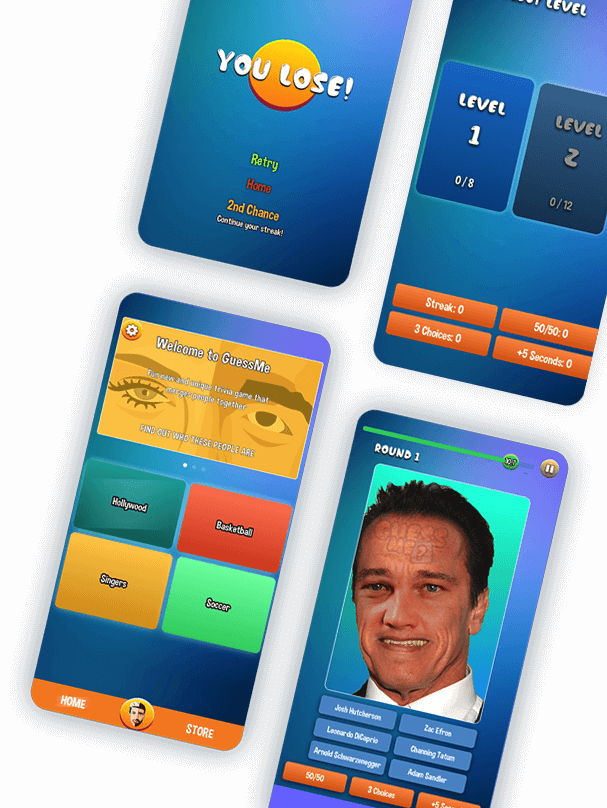 Vista Scout
Landscape Finder, a geo finder app that assists the users to find out the nearby tourist spots. The app provides accurate information about places including ther photographs of the place, the distance and the most convenient route to the place.
Some top features of Vista Scout App are:
Discover nearby tourist spots
View pictures photos
Submit and view reviews of the place
The best route to the destination
Technology Stack:
Front End: Swift, Google Maps SDK
Backend End: Node Js, PostgreSQL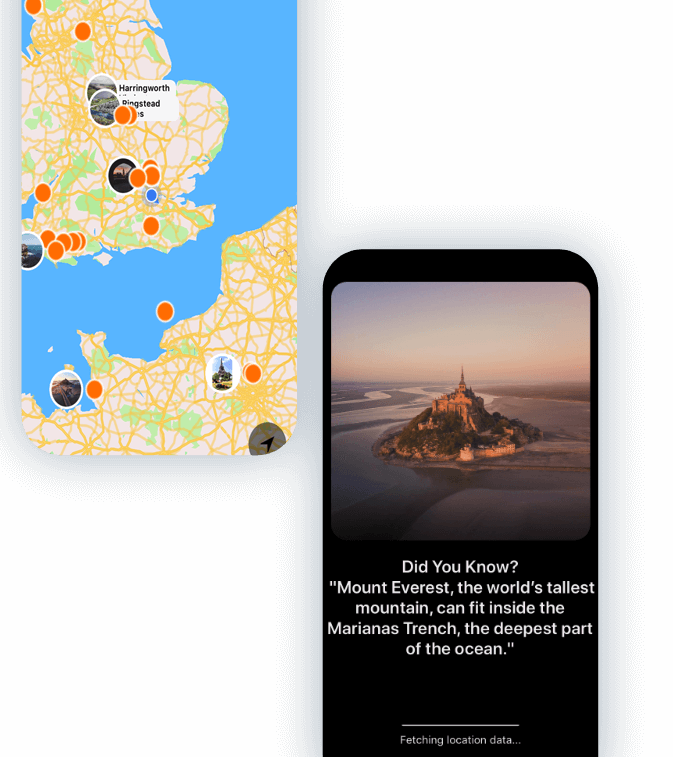 Squaremetr
Squaremetr is an online rental platform similar to Airbnb. People looking to host their services can easily sign up and manage it easily through Squaremetr. For guests who are looking for venues, they can search and discover the best suits by inscribing the requirements.
Some top features of Squaremetr are:
Quick and best match venue finder
Discover various categories and activities to join
Hire event Managers
Option to host sign up
Technology Stack:
Front End: React, Redux, React-Apollo
Backend End: Graph QL, Express Js and Sequelize
Project Management Tools: Asana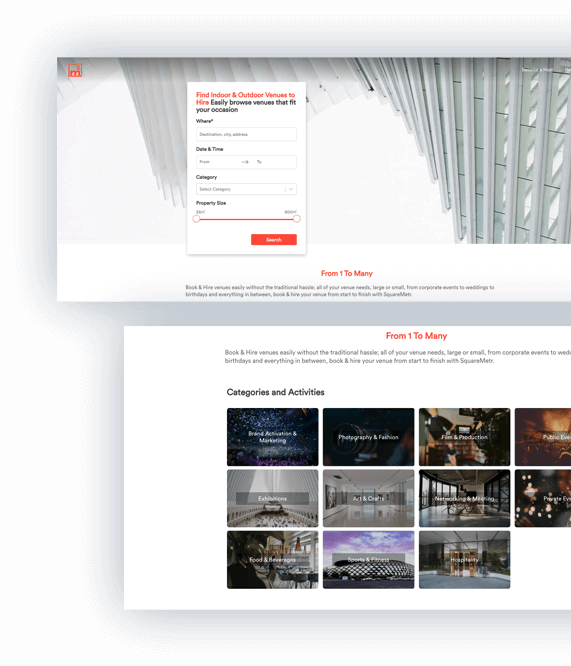 Bonfire is an online video calling platform that lets you conduct virtual events and parties. The users can sign up and invite their friends to join them virtually by sending an invite link. For more convenient communication, there is a message chat options.
Some top features of the Bonfire are:
Socila Media Login
Virtual backgrounds
Invite and conduct virtual parties
Send and receive text message
Technology Stack:
Front End: React Js, Google Calendar, Image Capture, html2canvas
State Management: Redux and Axios Middlewar
Backend End: Firebase
Video Chat: WebRTC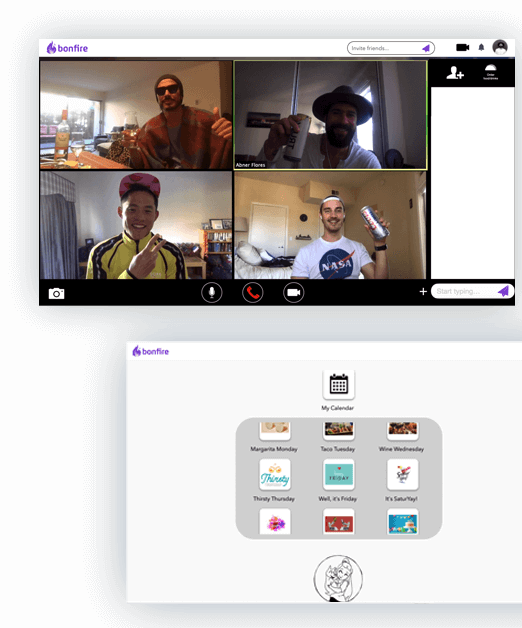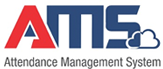 The attendance management system, is an online platform that lets the compaies and entrtprises manager theit employee's anttendance. The Admin can manage the whole attendance chart by logging on to this online platform. It consists of a dashboard where the admin can view the attendancedetails of the whole employees. It is also designed to manage holidays, view employee's details, leaves, and salaries of the employees.
Some top features of the AMS App include:
View leave application and approval status
Quick access to each employees attendance
Add, view and reomve holidays
Send Leave Applications
Technology Stack:
Front End: React Js, Coreui theme
Backend End: Node Js
Maling: SendGrid
Database: MongoDB