Published by Muskan Taneja on Apr 12, 2023
How To Use ChatGPT on Whatsapp ( A Detailed Guide)
Introduction
ChatGPT was launched by OpenAI, which has become a hit AIbot since its release. Generating human-like text is its biggest strength. ChatGPT can be compromised by every device that is available in the market. According to Statista, Chatbots' global market value will be US $454.8 million by 2027. Whatsapp is one of the favorite messaging apps that everyone uses daily. Many users want to integrate ChatGPT into it. Here is a guide that will assist you in integrating ChatGPT without following complex instructions.
We will first understand the basics of ChatGPT and Whatsapp. Without wasting any further time, let's get started.
An AI chatbot named ChatGPT was created by OpenAI and released in November 2022. It has been improved using both supervised and reinforcement learning methods, and it is based on the OpenAI GPT-3.5 and GPT-4 families of big language models. It has set up the quickest user base with over one hundred million active monthly users. It can be used as a communication engine, language translator, code creator, content creator, and more.
What Is Whatsapp?

WhatsApp is a free centralized instant messaging platform available to users everywhere. Its initial release was in November 2009 by Meta. In addition to text and voice messages, phone chats, and video calls, it enables users to exchange pictures, documents, user locations, and other content. It ranks among the top 10 most downloaded apps globally, with 2.24 billion active users per month.
Perks Of Integrating ChatGPT on Whatsapp
Rundown through the following pointers to know the several perks that come with integrating ChatGPT on Whatsapp:
1. Easy to Use
Users can utilize the bot on Whatsapp without downloading and installing a separate app, making it easier to use without special training.
2. Faster Responses
Users no longer need to spend hours searching Google for the necessary information; instead, they can rely on Chat GPT to receive prompt responses because it can simultaneously analyze enormous volumes of data.
3. Secure
Bots have two-factor authentication which can design a unique pin that they can use each time they log into their WhatsApp account. Whatsapp also provides end-to-end encryption that prevents unauthorized access to data.
4. Anytime Support
Integrating ChatGPT on WhatsApp can let consumers receive 24/7 support regardless of their location or the hours of operation.
5. Tailored Responses
ChatGPT is renowned for providing individualized responses in a kind manner that makes consumers feel valued.
Different Chatbots That Support the Whatsapp Platform
WizAI
Roger Da Vinci
BuddyGPT
Jinni AI
Shmooz AI
WhatGPT
MobileGPT
How To Integrate ChatGPT on Whatsapp in 2023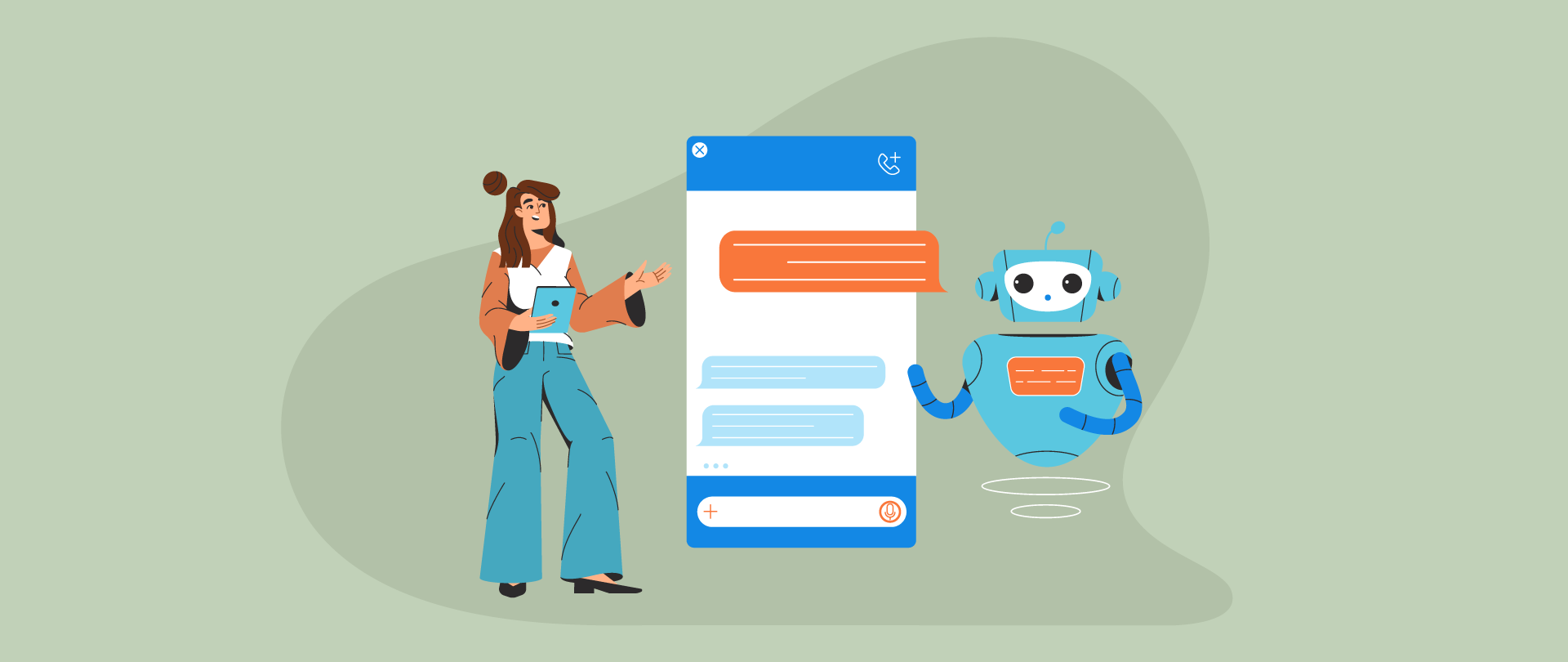 You just need to follow some simple steps to integrate ChatGPT on Whatsapp:
1. Select The Third-Party Chatbot
The first step of integration is to select the chatbot. Numerous chatbot platforms like WizAI, Roger Da Vinci, BuddyGPT, ChatGPT, MobileGPT, and many more are available in the market that supports Whatsapp. Some of them are paid and on the other hand, some of them are free to use. You can select one that best suits your requirements.
2. Setup Whatsapp Account
To set up a chatbot, you must first have a WhatsApp account. Create a new account if already don't have one by filling up the details and following further steps.
3. Link Both Accounts
Once both accounts are ready, you need to link both of them. You can do this by going to your chatbot website. There must be some instructions or any option for using the chatbot with Whatsapp. You just have to click on that.
4. Send A Text To The Chatbot
After clicking on the link, your WhatsApp chat will automatically be opened. You will see a pre-written text 'Hey'. Now, you merely have to transmit to be welcomed by the bot.
5. Create A Chatbot Account
The bot will greet you by sending a sign-up link as a reply. The next step is to create an account using the above link by providing the details like country, state, and phone number.
6. Ready To Use
Once, you have signed up, you will receive a notification from Whatsapp shortly. You just have to accept it and Wohooo! You are now ready to use the chatbot on your WhatsApp.
Concluding Thoughts
We hope this guide has made it easier for you to understand how we can integrate Chatbots on Whatsapp. Businesses can surely stay ahead of the curve by utilizing their capabilities to generate growth and user retention. Innow8 Apps has been at the forefront of technical development and has assisted many clients in achieving fantastic and satisfying results.
So why not give it a shot and observe the beneficial effects it could have on your company?
Looking to integrate ChatGPT with your business platform?