Published by Himanshi Arora on August 08, 2023
How Will AI Take Forward The Fintech Industry In 2023?
The fintech industry has emerged as a dynamic force that continues to reshape the financial world by bridging the gap between technology and finance. In recent years, this growth has been fueled by the convergence of innovative technologies, with artificial intelligence (AI) at the forefront of this change. By 2023, the integration of AI into the Fintech industry promises to accelerate its pace, revolutionize financial services and enrich the customer experience.
Understanding the Fintech Industry
The fintech industry is a thriving ecosystem that includes a wide range of financial services based on cutting-edge technology. From digital payments and blockchain-based solutions to robo-advisors and peer-to-peer lending, Fintech innovations have disrupted traditional banking, enabling individuals and businesses to offer efficient, accessible and personalized financial solutions.
According to a Statista report, global investment in Fintech projects will reach a whopping $105 billion in 2023, with strong growth expected in the coming years. Rapid consumer adoption of mobile banking, online payments and digital wallets has contributed significantly to this growth, underscoring the need for more streamlined and technical financial services.
Significance of Artificial Intelligence in the Fintech Sector
In the midst of this Fintech revolution, AI has emerged as a transformative catalyst reshaping the industry landscape. Artificial intelligence encompasses various technologies such as machine learning (ML), natural language processing (NLP) and predictive analytics, which together enable Fintech companies to process vast amounts of data and gather actionable insights.
AI-powered algorithms can detect complex patterns, assess risks and make decisions from data in real time. This enables Fintech companies to provide personalized services, optimize operations and solve customer pain points more effectively. Deloitte research found that 77% of financial services providers believe AI will be essential to their business by 2023, highlighting its central role in the future of the industry.
How will AI Lead the Fintech Industry in 2023?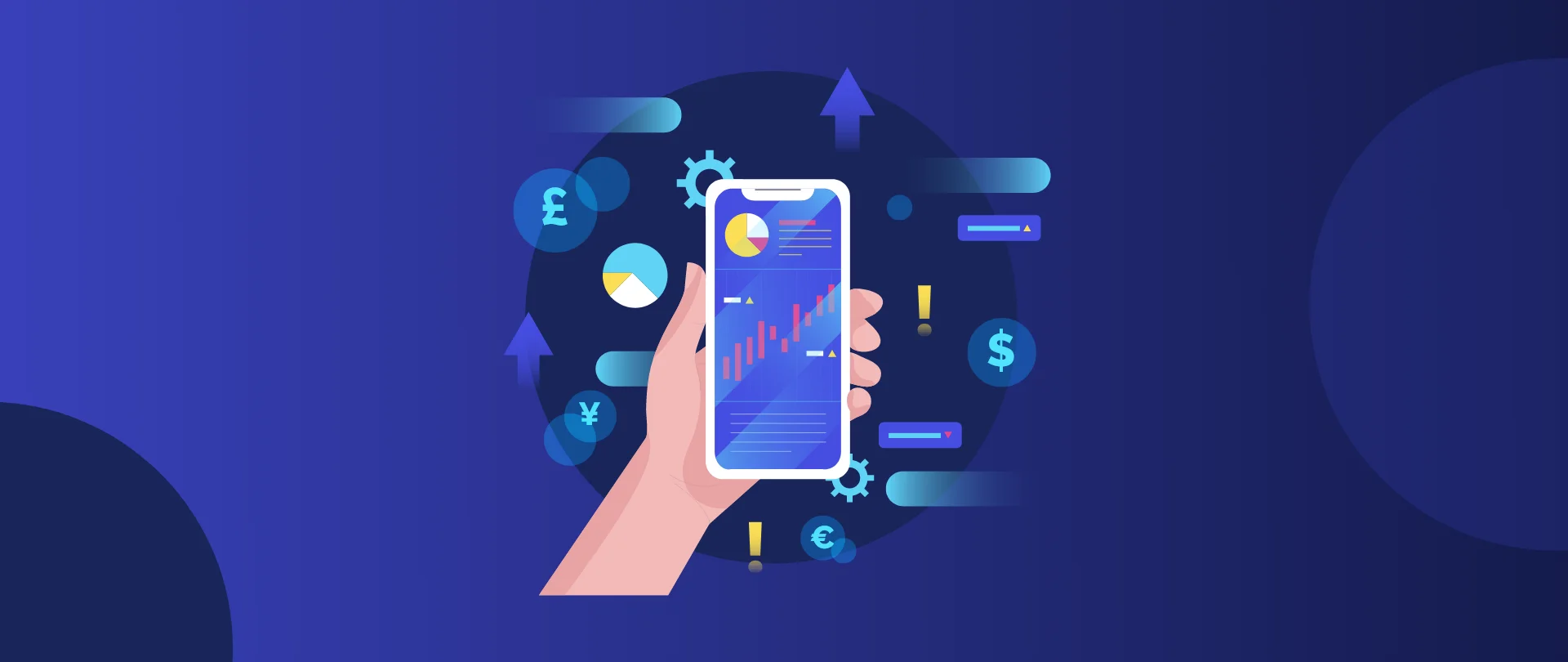 By 2023, AI is poised to cause significant changes in the Fintech sector, ushering in an unprecedented era of innovation and efficiency. Let's explore some key areas where AI will leave an indelible mark on the Fintech landscape:
Advanced fraud detection and prevention

In 2023, fraud detection systems based on artificial intelligence should reach new levels of development. ML algorithms constantly analyze huge data sets and learn from patterns and anomalies to detect potential fraud in real time. This increased vigilance not only protects Fintech companies from financial losses, but also increases customer trust and security.

Hyper-personalization improves the customer experience

AI expertise in data analysis unleashes a wave of hyper-personalization in fintech services. By analyzing user behavior, transaction history and spending patterns, AI algorithms provide personalized financial products and recommendations based on individual preferences. This level of personalization strengthens customer relationships, builds loyalty and retention.

Asset management solutions based on artificial intelligence

AI-powered robo-advisors will continue to democratize wealth management in 2023. These automated platforms create customized investment strategies based on a person's financial goals and risk tolerance. Thanks to this, even novice investors can take advantage of advanced investment opportunities and grow their assets more intelligently.

Added cyber security for improved protection

Artificial Intelligence will reinforce the Fintech industry's unwavering focus on cyber security in 2023. ML algorithms will tirelessly monitor network traffic, detect potential threats and neutralize cyber attacks in real time. The seamless integration of AI into cybersecurity measures strengthens Fintech platforms against data breaches and cyber risks, protecting sensitive financial data.

AI Based Compliance

Navigating the complex and ever-evolving regulatory environment requires careful attention. In 2023, AI will play a key role in automating compliance processes, ensuring compliance with strict financial regulations and reducing non-compliance risks. This AI compliance framework simplifies operations and builds trust between regulators and consumers.
Challenges in Implementing an AI-First Approach in the Fintech Industry

Integrating AI into the Fintech industry offers many opportunities, but it is not without its challenges. This section examines the barriers Fintech companies may face in adopting AI and explores potential solutions to overcome these barriers.
Data Protection and Security Issues

The Fintech industry processes vast amounts of sensitive financial data, giving rise to data protection and security concerns. Since AI systems are highly dependent on data, it is imperative to maintain strong security measures to protect against potential data breaches. Fintech companies must prioritize data encryption, access control and compliance with data protection regulations to ensure the confidentiality and integrity of customer data.

Algorithmic Bias and Fairness

The impartiality of AI algorithms depends on the data they are trained with. If historical data carries biases, AI systems may perpetuate those biases in decision-making, resulting in inequitable outcomes for specific customer segments. Mitigating algorithmic bias demands meticulous data curation, ongoing scrutiny, and the adoption of fair algorithms to guarantee equitable treatment for all customers.

Regulatory Compliance and Transparency

The AI-powered Fintech landscape must navigate an evolving regulatory environment. Compliance with financial regulations and disclosure of AI-based processes are important factors in building trust with regulators and customers. Fintech companies must proactively cooperate with regulators and provide clear explanations of how AI is used to promote transparency.

Shortage of Skilled Workforce

Incorporating AI technologies necessitates a proficient workforce capable of creating, implementing, and sustaining AI solutions. Yet, the demand for AI experts often surpasses the available supply, resulting in a scarcity of talent. Fintech firms are addressing this issue by investing in the development of their current employees and collaborating with universities to establish specialized AI programs.

Integration with legacy systems

Many established Fintech companies continue to rely on legacy systems that may not be easily compatible with AI technologies. Integrating AI into existing infrastructures can be complex and time-consuming. To overcome this challenge, Fintech companies can adopt an incremental approach, starting with AI applications in specific areas and gradually expanding the integration to the entire organization.

High implementation costs

AI technology comes with significant research, development and implementation costs. It can be difficult for smaller fintech startups to invest in cutting-edge AI solutions. Cloud-based AI services and partnerships with specialist AI service providers can provide more cost-effective solutions, allowing Fintech startups to leverage AI functions without breaking the bank.

Explainability and Interpretability

AI-based decisions often lack transparency, making it difficult to explain how certain results were achieved. Lack of clarity can cause trust issues with customers and regulators. Fintech companies should explore AI models and technologies that provide more explainability and ensure that customers understand the rationale behind AI-based decisions.
Innow8 Apps in the World of Artificial Intelligence
Innow8 Apps, a leading custom software company, is also an innovative AI provider. Together with a team of highly skilled AI experts, they provide customized AI solutions such as chatbots and predictive analytics. Their expertise in data analytics ensures that businesses can leverage AI to gain valuable insights.
Innow8 Apps seamlessly integrates AI into existing systems, providing continuous support for peak performance. Partner with Innow8 Apps to drive innovation and success with its exceptional AI services.
Conclusion
The development trajectory of the fintech industry in 2023 is undeniably intertwined with the continuous development of artificial intelligence. By using AI responsibly, Fintech companies can unlock new opportunities, promote financial inclusion and create a safer and more efficient financial ecosystem for all.
The synergistic fusion of AI and fintech promises a future that is not only more connected and accessible, but also full of endless opportunities for economic growth and prosperity. As we embark on this transformative journey, responsibly embracing the potential of AI is key to shaping a brighter, technology-driven economic future for generations to come.
Partner with Innow8 Apps to drive innovation and success with exceptional AI services.