Published by Muskan Taneja on August 02, 2023
Top Blockchain Platforms To Consider In 2023
Blockchain technology doesn't revolve around cryptocurrencies anymore. It is much more than that. It is becoming increasingly popular across various industries due to its transparency, cost-saving, and time-efficient features. Did you know, according to Grand View Research Reports, the global blockchain technology market size was valued at USD 10.02 billion in 2022 and is expected to grow at a compound annual growth rate (CAGR) of 87.7% from 2023 to 2030, which shows a significant interest in this technology?
As organisations explore blockchain's potential, there's a rising demand for blockchain development platforms. These platforms allow businesses to create blockchain-based applications, which can be either permissioned or permissionless, depending on their specific needs.
However, with various options available, businesses often find it challenging to choose the best development platform. In this article, we will discuss some of the top blockchain development platforms to help businesses and entrepreneurs make informed decisions for their blockchain-based applications.
So, keep reading if you want to leverage the power of blockchain for your business app.
Overview of Blockchain Technology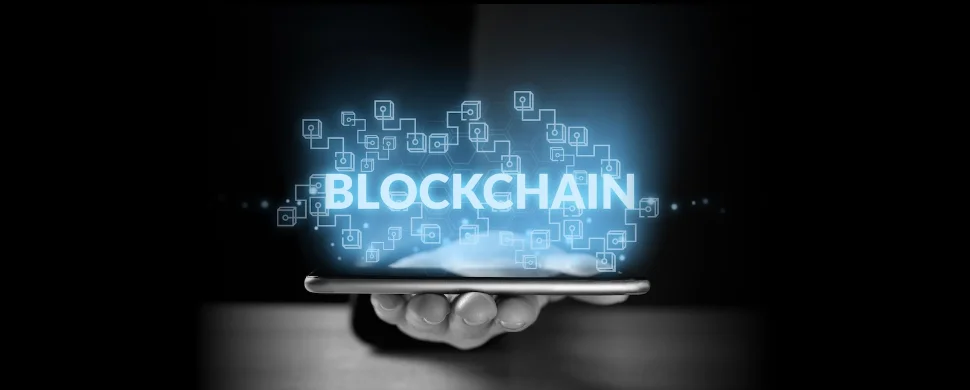 Nowadays, Blockchain Technology is gaining immense popularity. It has transformed the way we operate but what exactly is blockchain technology? Blockchain Technology is a decentralised and distributed digital ledger that records transactions and data across a network of computers in a secure, transparent, and tamper-resistant manner.
In a blockchain network, there's no central database since everyone can see and validate transactions. This fosters trust and transparency among all participants. Switching to blockchain requires careful thought, and one crucial aspect is choosing the appropriate blockchain framework for your business needs.
Top Platforms To Develop Your Blockchain Network In 2023
There are several platforms to develop blockchain but after conducting thorough research, we have identified the top blockchain development platforms for you. Let's take a closer look at each of them to understand their strengths and benefits.
How To Choose An Ideal Platform For Your Blockchain Network?
Choosing an ideal platform for your blockchain network involves careful consideration of several factors. Here are some key steps to help you make an informed decision:
Understand Your Use Case

Clearly define the purpose of your blockchain network. Choose a platform that aligns with your business requirements.

Security

Security is paramount in blockchain networks. Assess the platform's security features, consensus mechanism, and privacy options. Look for platforms that have a robust track record of security and have undergone rigorous testing and audits.

Scalability and Performance

Consider the scale of your project and the number of transactions you expect your network to handle. Evaluate the platform's scalability and performance capabilities to ensure it can handle your workload.

Interoperability

If you plan to integrate with existing systems or collaborate with other networks, consider the platform's interoperability features. Look for solutions that offer easy data exchange and communication with external systems.

Cost and Licensing

Consider the total cost of ownership, including licensing fees, development costs, and ongoing maintenance expenses. Some platforms are open-source and free to use, while others may have licensing or subscription fees.

Regulatory Compliance

If your project involves sensitive data or operates in regulated industries, ensure the platform complies with relevant regulations and data privacy standards.

Vendor Reputation

Research the reputation of the platform's development team or the company behind it. A trustworthy and reliable team can significantly impact the success of your blockchain implementation.
By following these steps and conducting thorough research, you can identify the ideal blockchain platform that best aligns with your project's needs and helps you achieve your business goals efficiently and effectively.
Wrapping Up
We believe this blog guide will assist you in choosing the perfect platform for your blockchain development needs. Additionally, selecting the right app development company, such as Innow8 Apps, is a crucial decision that can greatly influence the success of your project. Making the right choice in both areas will pave the way for a successful and impactful blockchain venture.
Get in touch to streamline your blockchain network Today!