How to Come Up with New App Ideas To Make Money?
Muskan Taneja
November 14, 2023
5 min read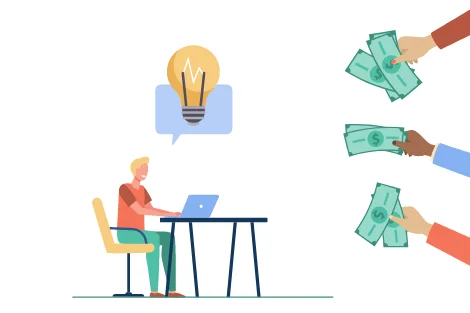 Creating a successful app demands not only innovation but also a keen understanding of market trends and user needs. As we step into 2023, the opportunities for app entrepreneurs are boundless, provided they tap into the right niches and deliver exceptional value. In this blog, we'll explore a curated selection of app ideas that hold immense potential for monetization in the year ahead. From mental health and wellness solutions to cutting-edge augmented reality experiences, these ideas promise not only profitability but also the chance to make a meaningful impact on users' lives.
So, without further ado, let's get started.
Steps to come up with the New App Ideas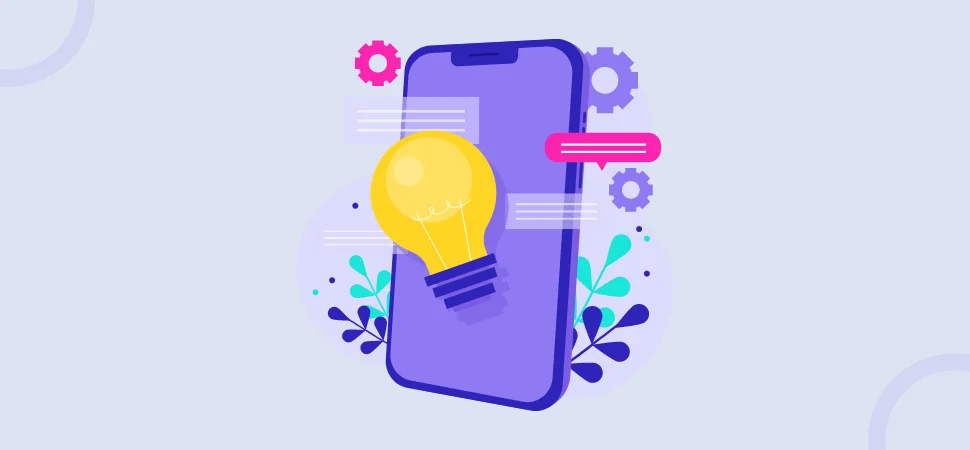 Here are the steps to come up with new app ideas in detail:
Identify Pain Points

Pain points are specific problems or challenges that people face in their daily lives. These can range from minor inconveniences to significant obstacles. Start by observing your own experiences and those of people around you. Pay attention to frustrations, inefficiencies, or difficulties they encounter. These pain points can be the foundation for app ideas.

Example: For instance, if you notice that people often struggle with organizing their tasks or managing their time efficiently, this could be a potential pain point to address.

Observe Trends and Emerging Technologies

Trends and emerging technologies refer to the current and future developments in technology that have the potential to shape various industries and aspects of daily life. Stay updated on the latest advancements in fields like artificial intelligence, augmented reality, virtual reality, blockchain, Internet of Things, and more. Consider how these technologies can be leveraged to create innovative app solutions.

Example: With the rise of augmented reality, there are opportunities to develop apps that offer interactive and immersive experiences for users.

Leverage Your Interests and Hobbies

Interests and hobbies are activities or subjects that you are passionate about and enjoy exploring in your free time. Your hobbies and interests provide a personal connection to certain areas of life. Consider how your passions can be translated into app ideas that cater to like-minded individuals.

Example: If you have a keen interest in fitness and nutrition, you might develop an app that provides personalized workout plans and dietary guidance.

Explore Niche Markets

A niche market is a specialized segment of a larger market that caters to a specific group of consumers with distinct needs or preferences. Focus on industries or areas that are less saturated with existing apps. Niche markets often present opportunities to create specialized solutions that cater to a specific audience.

Example: Instead of creating a generic task management app, you might consider developing one specifically tailored for project management in the construction industry.

Seek Inspiration from Existing Apps

Existing apps refer to mobile applications that are already available on platforms like the App Store or Google Play. Study popular apps within your target industry and beyond. Identify what they do well and where they might have room for improvement. This can serve as a starting point for creating something new or enhancing an existing concept.

Example: If you notice that existing to-do list apps lack a feature for collaborative task management among teams, you could develop an app with this specific focus.

Think about Cross-Industry Applications

Cross-industry applications involve applying ideas or concepts from one industry to another in a novel and innovative way. Consider how principles or solutions from one field can be adapted to address challenges in a completely different domain. This cross-pollination of ideas can lead to unique and valuable app concepts.

Example: Drawing inspiration from the gaming industry, you might develop an app that incorporates gamification elements to motivate users in the context of education or fitness.

Solve a Personal Problem

Solving a personal problem involves addressing a challenge or inconvenience that you personally face in your daily life. Reflect on your own experiences and identify any recurring difficulties or frustrations. If a particular issue affects you, it's likely that others face the same challenge.

Example: If you often find it challenging to remember and organize recipes, you could create an app that helps users collect and manage their favorite recipes.

Consider Sustainability and Social Impact

Sustainability and social impact refer to the positive contributions an app can make towards environmental, social, or ethical goals. Consider how your app can contribute to sustainability efforts, promote social causes, or adhere to ethical principles. Apps that align with socially responsible values can resonate with conscious consumers.

Example: You might develop an app that connects users with eco-friendly products and services, or an app that supports charitable organizations through user contributions.
Also Read: Best Mobile App Ideas For Startups To Launch In 2023
Best App Ideas that Can Make Money in 2023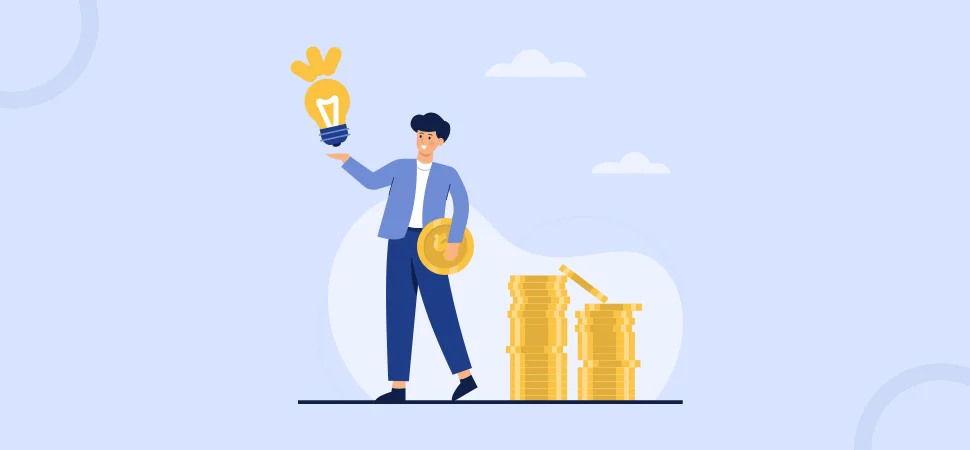 Predicting the future is always a challenge, but we can suggest some general app categories that have been trending and are likely to continue being popular in 2023. Keep in mind that the success of an app depends on various factors including execution, market demand, and user engagement.
Here are some potential app ideas for 2023:
Personalized Fitness and Training Apps: Offering customized workout plans, nutrition advice, and progress tracking.

Mental Health and Well-being Apps: Providing meditation sessions, stress management techniques, and mental health resources.

Telemedicine and Virtual Healthcare: Facilitating virtual doctor consultations, prescription management, and health monitoring.

Education and E-Learning

Skill-Specific Learning Platforms: Offering interactive courses with real-time feedback, particularly in high-demand industries like tech and healthcare.

Language Learning Apps: Advanced language recognition, conversational practice, and cultural immersion experiences.

Professional Development and Upskilling: Specialized platforms for industry-specific skills development and certifications.

Sustainable Living

Eco-Friendly Shopping Guides: Recommending sustainable products and alternatives.

Carbon Footprint Calculators: Helping individuals and businesses measure and reduce their environmental impact.

Community-Driven Sustainability Platforms: Forums and communities for sharing tips and experiences related to sustainable living.

Augmented Reality and Virtual Reality

AR-Based Shopping Experiences: Allowing users to virtually try on products before purchase.

VR Travel and Tourism Experiences: Providing immersive virtual tours and exploration of destinations around the world.

AR/VR Education Platforms: Creating interactive and engaging learning experiences.

Finance and Investment

Personal Financial Planning Apps: Offering personalized budgeting, investment advice, and savings strategies.

Cryptocurrency Management Apps: Providing secure wallets, advanced trading features, and market insights.

Micro-Investment Platforms: Enabling small-scale investors to participate in the financial markets.

Remote Work and Collaboration Tools

Advanced Video Conferencing Platforms: Including features for virtual team-building, presentations, and workshops.

AI-Enhanced Task Management Apps: Offering productivity suggestions, time tracking, and project collaboration features.

Virtual Co-Working Spaces: Creating a virtual office environment for remote teams.

Niche Social Networking

Specialized Interest Communities: Platforms focused on specific hobbies, interests, or industries (e.g., gardening, DIY crafts, professional networking).

Hyper-Local Networking Apps: Facilitating connections within specific geographic areas or communities.

Personalized Shopping and Fashion

AI-Powered Fashion Advisors: Offering style recommendations based on user preferences and body types.

Virtual Fitting Rooms: Allowing users to virtually try on clothing before making a purchase.

Sustainable Fashion Marketplaces: Connecting buyers and sellers of second-hand or eco-friendly fashion items.

Immersive AR/VR Games: Creating unique and interactive gaming experiences with augmented or virtual reality elements.

Niche Streaming Platforms: Focusing on specific genres, interests, or communities (e.g., niche music genres, art streaming).

Interactive Storytelling Apps: Allowing users to participate in choose-your-own-adventure style stories with immersive experiences.
How Innow8 Apps can help you build your app idea?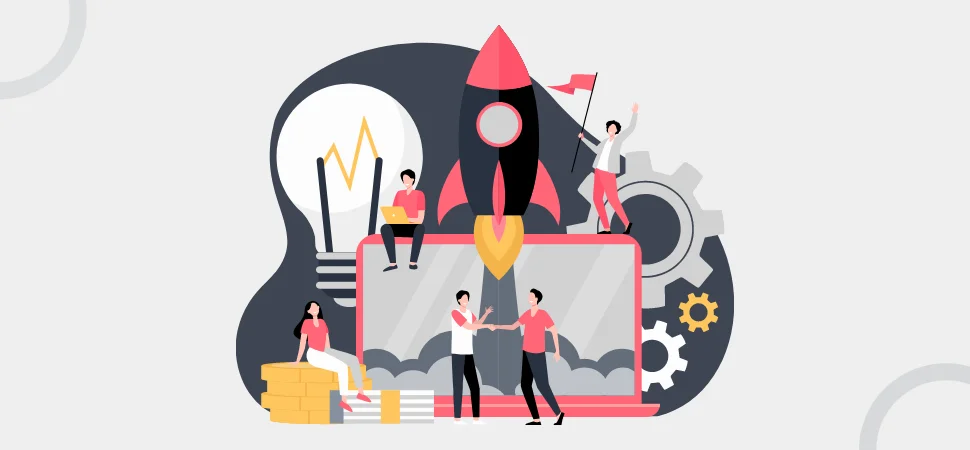 We are a software development company that specializes in creating custom mobile and web applications. If you have an app idea, here's how Innow8 Apps can assist you in bringing it to life:
Expertise and Experience:

Innow8 Apps has a team of experienced developers, designers, and project managers who are well-versed in app development across various industries and platforms.

Consultation and Idea Refinement:

We provide expert advice and guidance during the initial stages of your project. We'll help refine your app idea, ensuring it's feasible and aligns with your goals.

Customized Development:

Innow8 Apps specializes in custom app development, meaning we build a solution tailored specifically to your unique requirements and preferences.

Compliance and Security:

We ensure that your app complies with industry standards and regulations, and implement security measures to protect user data.

Cost-Efficiency and Timely Delivery:

We work efficiently to deliver high-quality apps within agreed-upon timelines and budgets.

Transparent Pricing Structure:

Innow8 Apps provides clear and transparent pricing models, ensuring you understand the costs involved in developing your app.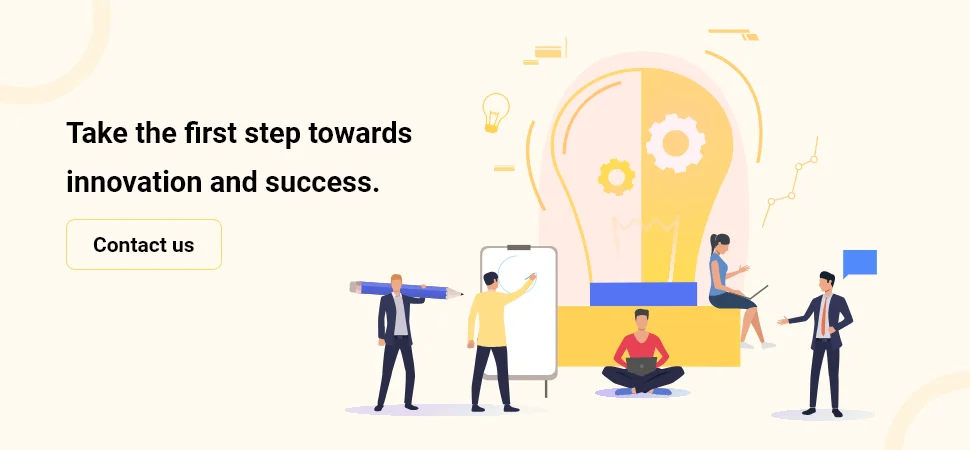 Final Takeaway
As we anticipate the dynamic landscape of app development in 2023, one thing is clear: innovation will continue to be the driving force behind successful ventures. From health and wellness solutions to sustainability-driven platforms, the potential for profit lies in meeting the evolving needs of an ever-connected world. Remember, the key to app success isn't just the idea itself, but the meticulous execution and an unwavering commitment to user satisfaction. So, if you're an aspiring entrepreneur, now is the time to harness the power of technology and embark on the journey of bringing your app idea to life. The opportunities are vast, and the potential is boundless. It's time to turn your vision into a thriving reality.
Take the first step towards innovation and success