How Much Does It Cost To Build An App Like Tinder In 2023?
Muskan Taneja
September 06, 2023
5 min read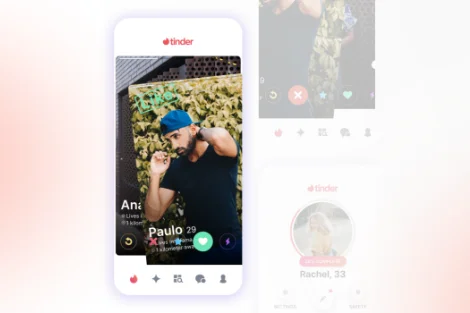 In an era characterized by the seamless integration of technology into every facet of our daily lives, it's both fascinating and unsurprising to witness how matters of the heart have taken a similar digital leap. As we navigate the complexities of our fast-paced world, one realm that has truly embraced this digital evolution is the dynamic and ever-evolving sphere of dating apps. These platforms have become the conduit through which modern relationships blossom, where swipes, matches, and heartfelt conversations come to life on the screens that have become an integral part of our existence.
In this blog, we will cover the vibrant and transformative landscape of contemporary dating apps, where the traditional trajectory of relationships has been reimagined and reinvigorated for the digital age.
Overview of An App Like Tinder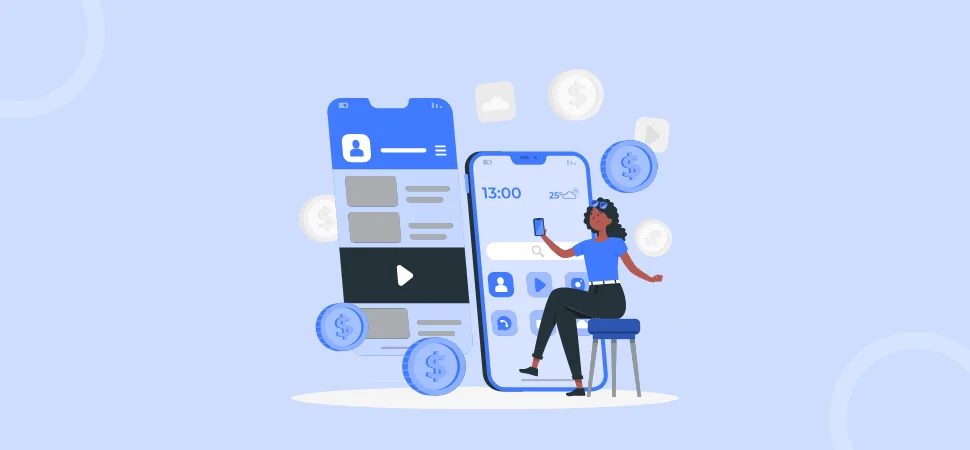 An app like Tinder is a dating or social app designed to facilitate connections between individuals looking for various types of relationships. It employs features like swiping, mutual matching, and geolocation to help users discover potential matches based on shared interests and proximity. With messaging capabilities and user safety features, these apps provide a convenient and secure environment for people to explore connections and possibly find meaningful relationships.
Cost To Build An App Like Tinder In 2023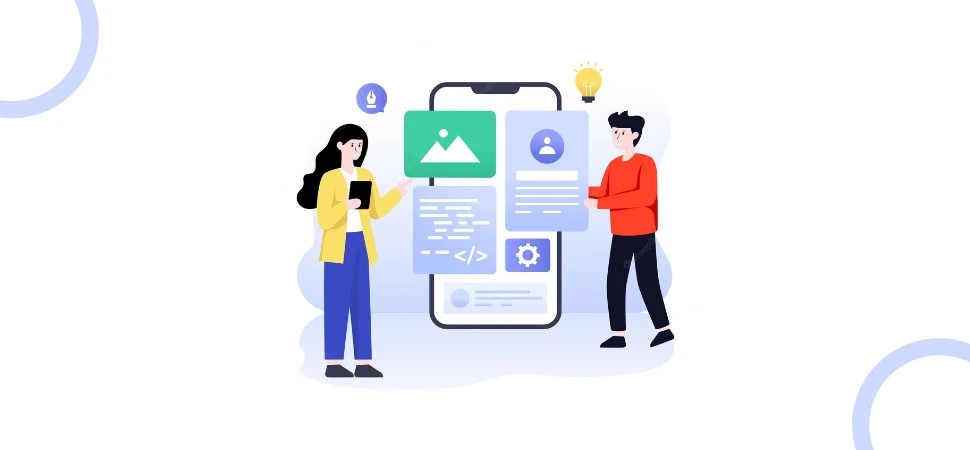 The average cost to build an app like Tinder is around $25000 - $150000, varying widely depending on factors such as the complexity of the features, the technology stack chosen, the development team's location, and the overall scope of the project. Developing a feature-rich app like Tinder involves several components, each contributing to the overall cost.
Here's a detailed breakdown of the factors involved:
App Complexity

The first factor that affects the cost of developing an app like Tinder is App Complexity which means the fewer features you include, the lesser the cost. On the other hand, The more features you want to include, the higher the cost. Features like swiping, matching algorithms, messaging, geolocation, user profiles, user authentication, and more contribute to the overall complexity and development effort.

UX Design

Another factor that affects the overall cost of app development like Tinder is UX Design. A well-designed user interface adds to the user experience but can also increase costs. The complexity of the design, the number of screens, and the need for custom graphics and animations can impact costs.

Technology Stack

Choosing frontend and backend technologies directly impacts the cost to build an app like Tinder, as specialized skills can lead to increased expenses. Varied tech options influence project complexity and resource allocation, ultimately shaping the overall budget. Making informed technology decisions is crucial for effective cost management during development.

Platform and Devices

Creating an app that functions seamlessly across multiple platforms, including iOS, Android, and web environments, requires extra development effort. Ensuring compatibility with a diverse array of devices, such as smartphones, tablets, and various screen sizes, can lead to extended development timelines and higher costs. Each platform comes with its own set of technical considerations, user interface guidelines, and optimization requirements, demanding specialized expertise to deliver a consistent user experience, leading to higher development costs.

Integration of Third-Party Services

Incorporating external services such as geolocation, payment gateways, and messaging platforms into your app increases the cost to build an app like Tinder. Integrating such services involves configuring APIs, ensuring data security, and maintaining synchronization with your app's core features. Additionally, depending on the complexity of the integrations, additional coding and testing efforts might be necessary to ensure seamless interactions between your app and the third-party services.

Development Team's Location

The location of the development team plays a pivotal role in determining project costs. Developers situated in regions characterized by higher living costs, such as certain parts of North America or Western Europe, typically command higher compensation rates due to the corresponding high standard of living. This can result in increased project expenses, particularly if the development team's skill set is specialized.

Conversely, opting to outsource development to countries with lower labor costs, like certain regions in Eastern Europe, Asia, or Latin America, can offer potential cost savings. In these areas, the prevailing wages for skilled developers might be considerably lower than in the aforementioned high-cost regions. As a result, organizations often find that outsourcing allows them to access top-tier technical expertise while maintaining a more economical budget.

Timeframe

The timeframe is one of the major factors that affect the cost to build an app like Tinder. The timeframe for app development is influenced by factors such as app complexity, team size, scope, testing, and external dependencies. While a larger team might expedite development, complex features, design iterations, and unforeseen challenges can extend the timeline. Balancing speed with quality is crucial to ensure a successful app launch without compromising testing and optimization. Effective project management and careful consideration of these factors contribute to meeting desired development timelines.
Also Read: How To Create A Tinder Clone App From Scratch
How to monetize from Tinder-like app development?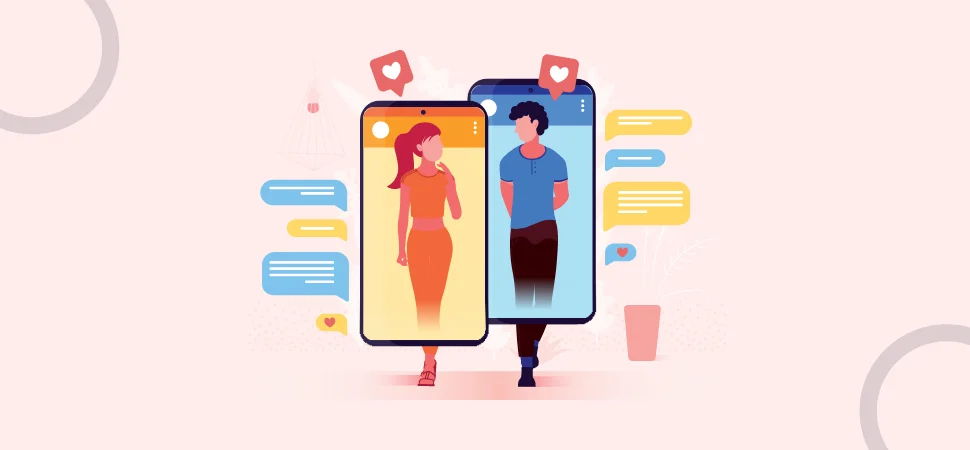 Monetizing a Tinder-like app can be achieved through various strategies that leverage the value you provide to users and the features of your app. Some of them are listed below:
Premium Subscriptions

The first monetizing strategy is Premium Subscriptions. Offer a tiered subscription model with additional features and benefits for paying users. This could include features like unlimited swipes, the ability to see who has liked their profile, advanced search filters, an ad-free experience, and more. You can also offer different subscription durations (e.g., monthly, quarterly, yearly) to cater to different user preferences.

Ad Revenue

The second monetizing strategy can be ad revenue. While many users prefer ad-free experiences, you can still generate revenue by displaying targeted advertisements to users who are using the free version of the app. Make sure the ads are not overly intrusive and are relevant to your users' interests.

Partnerships and Promotions

Collaborate with local businesses, restaurants, or event organizers to offer exclusive discounts or promotions to your app users. You can charge these businesses for featuring their offerings to your user base.

Virtual Gifts

Implement a system where users can purchase virtual gifts that can be sent to their matches as a way to express interest or appreciation. Users can buy these gifts using real money, and you can take a percentage of each transaction.
How Can Innow8 Apps Help You With Developing An App Like Tinder?
After gaining comprehensive knowledge of how much it cost to build an app like Tinder, the next step is to partner with a trusted social media app development company to infuse your app with dynamic social functionalities.
At Innow8 Apps, we present a team of seasoned experts poised to elevate your social media app to unparalleled heights. Through the strategic utilization of cutting-edge technology stacks and the seamless integration of contemporary connectivity elements, we are committed to ensuring that your social media app emerges as a true standout in the crowded landscape.
Our emphasis lies in creating a social media app that transcends the ordinary, embedding it with features that engage users on a profound level. We understand that a successful social media platform hinges on its ability to foster genuine connections and meaningful interactions.
With a focus on detail and a passion for innovation, we will craft for you a Tinder clone app that doesn't merely replicate, but rather, revolutionizes the online dating experience.
Reach out to us now, and together, let's carve a path that sets your app apart and makes a lasting impact in the realm of social connectivity.
FAQ's
How do you ensure the security and privacy of user data on the app?

Data security is a top priority for us. We implement robust encryption protocols, secure authentication methods, and comply with industry regulations to ensure user data remains confidential and secure.

What is the estimated timeline for developing a Tinder-like app?

The timeline can vary based on the complexity of the app and its features. However, a typical timeline might range from 3 to 6 months, including design, development, testing, and deployment.

What is your approach to user testing and quality assurance?

We conduct rigorous testing throughout the development process, including functional testing, usability testing, and performance testing. This helps us identify and resolve any issues before launch.
Streamline Your Dating Business With Tinder Clone App