Published by Muskan Taneja on Jan 17, 2023
How much does it cost to make an app? This is one of the most important and pressing questions in android and iOS mobile app development that is typically posed right at the start of the process. This question naturally arises because practically everything in this world has a price. For your new application to meet the requirements and be well-received by the target audience, you must know how much money to set aside. And the brief but subtle response to this query is: It depends.
For you to have a better understanding of what to anticipate when you ultimately employ a mobile application development company like Innow8 applications for the task, we will break down how much it costs to produce an app in the year 2023 in this article.
An Overview Of The Estimated Cost For An Average Mobile App Development
Costs for developing an app might range from $30,000 to $250,000 or more. However, these figures are still hazy and don't provide much information about the precise amount of money you must set aside to guarantee the quick, secure, and high-quality construction of apps. But why is the cleft so large? It turns out that many factors affect your app development costs.
A portion of the cost factors that affect the cost of developing an app includes the type of app, its feature set, and the number of platforms. The primary expense categories and the typical app development cost for various areas are discussed below.
Once you are familiar with these elements, you can use the common calculation method to determine how much it will cost to construct an app. The calculation or answer to how much it costs to produce an app consists in figuring out how many hours each step of the development process would take and multiplying that number by the billable hours of resources.
So let's begin by looking into how much time it takes, the most popular apps and the factors impacting them.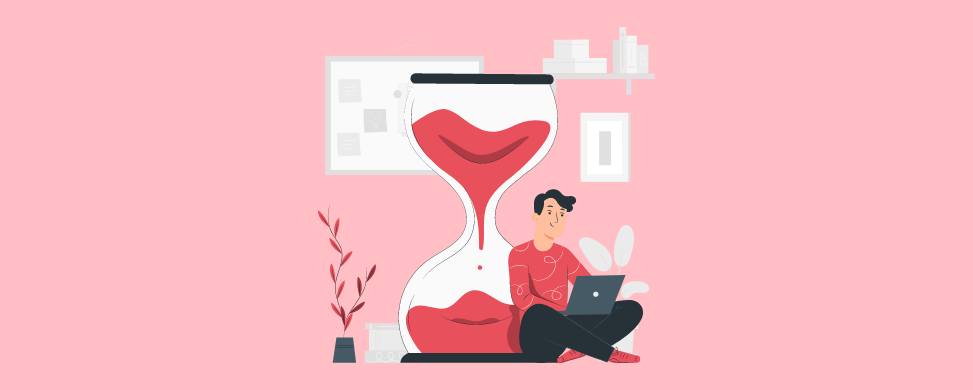 How Much Time Does It Take to Create an App?
The nature of the project, as well as its complexity, features, and functionalities, all affect how long it takes to develop an app. For instance,
An ordinary app needs 150–600 development hours, and it takes around three to five months to develop.
A semi-complex app requires between 600 and 1000 hours to create, with a four to the eight-month development cycle.
An extremely sophisticated app would need to be developed for more than 1000 hours over more than eight months.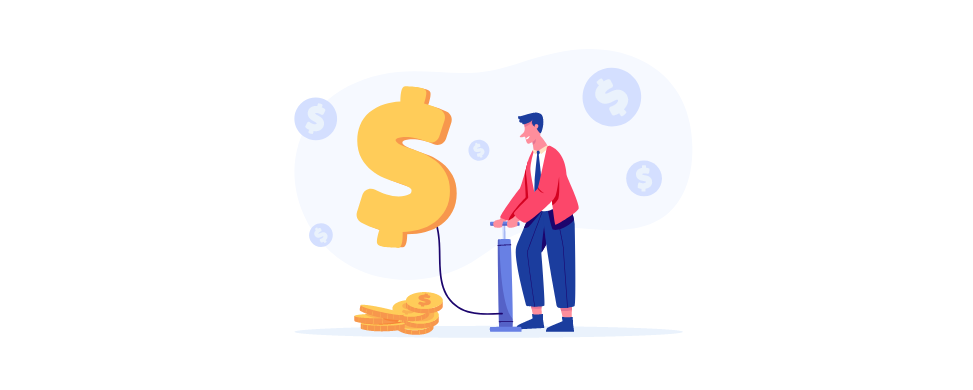 Popular Apps And Their Developing Cost
We have selected a few prominent apps from the numerous that are now dominating the app industry and have transformed the user experience. The typical cost of creating these applications is also provided.
Instagram: With over 200 million daily active users, Instagram has changed the way that social media apps are used. Through filters and interactive lenses, this well-known messaging software paved the way for the introduction of augmented reality to its users. An Instagram-like app may cost between $45,000 and $100,000 for one platform and up to $200,000 for both platforms to develop.
LinkedIn: With more than 875 million members from 200 countries and regions worldwide, LinkedIn is the leading professional platform. LinkedIn-like software might cost between $45,000 and $60,000 to develop on average.
Facebook: Each day, 1.91 billion individuals use Facebook, whether it be through the main app, Facebook Messenger, or the website. The number of features, the amount of code required, and other factors all affect how much money is spent on a marketplace programme like Facebook. Given these considerations, your app development expenses could range from $15,000 to $400,000.
Amazon Prime Video: The most popular media streaming service in the world Amazon Prime Video. Users can stream series and movies whenever it's convenient for them. An app like Amazon Prime Video typically costs between $40,000 and $300,000.
Factors Impacting The Mobile App Development Cost
You must comprehend the main concerns related to mobile app development prices to make a cost-effective choice. The return on your growth will be maximised in this way.
The price to construct an app depends on several factors, including the platform, design, and level of complexity of the app.
Let's examine each of these elements in greater detail:
Differences in Mobile Operating Systems: iOS app development vs. Android app development

Creating an app for either iOS or Android will affect the price of the bespoke mobile app development. The differing programming languages used to create them are to blame for the variations in app development expenses between Android and iOS.

You can hire mobile app developers with expertise in Java or Kotlin develop Android apps to. On the other hand, creating iOS apps requires Swift or Objective C coding. When it comes to pricing, Swift and Objective C developers and programmers often charge 15% more than Java developers and programmers.

Second, compared to iOS apps, Android apps have a considerably higher potential for device fragmentation. Android works with a wide range of mobile devices, each of which has a different screen size. Unlike Android, iOS has a maximum of 20 distinct OS and device kinds.

As a result, if you require complete device compatibility, the price of designing an Android app will be slightly more (smartphones and tablets).

App design and functionality

Depending on the design and functionalities, the price of developing an app varies greatly. Advanced features must be added to the service's specifications to ensure smooth task completion and a better user experience. A user-centred interface and top-notch design must be included in that order.

Real-time service-based applications and list-based apps both have different cost factors associated with the app development process. The basic, cost-effective model is a straightforward list-based application that doesn't need a server-based service. Dynamic applications, however, need a lot of time and money.

Level of polish

Apps go through different life cycles, and each stage adds more polish. Rarely will an app's first version be a fully functional, error-free release to the general public. An app's components can all be improved, which will drastically lower the development cost. As you polish more, the cost will rise.

These are some typical phases or app lifecycles. As you move through the phases, the cost of development will rise: concept prototype, Proof-of-concept, MVP, V2 Scalable, fully functional app

UI/UX

Your application's face is made up of the user interface and the user experience. Therefore, investing in the best UI/UX personnel can contribute to the success of the application. This component also improves how your programme is used, turning inquisitive users into regular ones.

Location

The global mobile ecosystem is currently thriving, which results in a range of hourly rates. North America, Australia, and Singapore typically rank at the top of lists of well-compensated places for developers since areas with high costs of living or corporate taxation tend to impose a large price tag on developers. In these areas, developers typically charge between $70-200 per hour.

On the other hand, nations with a lower cost of living, including Indonesia and India, offer more cheap rates of $20 to $30 per hour.

App Security

Even though app security is crucial, many businesses neglect it. Data retrieved from users must be kept secure by your application because losing data could provide the wrong impression to both current and potential clients. It is advisable to make data security investments when the application is being developed because a serious security breach can ruin your company.
Wrapping Up
We trust that this post has addressed most, if not all, of your concerns surrounding the price of app development. The primary inference is that the final budget always depends. It depends on your industry, the size of the project, the team makeup, and many other factors that require your attention.
Also, never undervalue the influence of unforeseen events. The cost of developing a mobile app for your project can be reduced, though, if you take our advice to heart immediately.
Here at Innow8 apps, we can assist you with creating a safe and scalable mobile app on a tight budget. More than 20 mobile projects that we've already developed and successfully launched are being used by hundreds of thousands of people. Feel free to contact us today if you're searching for a company to handle the planning, design, and development of your app.
Mobile App Development Services