How To Create Your Own Fitness App: Costs, Steps, and Features
Muskan Taneja
September 12, 2023
6 min read
In recent years, the global fitness market has experienced an unprecedented surge, riding the wave of smartphone proliferation, wearable technology adoption, and an escalating emphasis on personal health and wellness. This dynamic market segment encompasses a diverse array of applications, all aimed at empowering users to track their physical activity, cultivate healthier lifestyles, and conquer their fitness aspirations.
According to Statista, Total revenue in the Health & Fitness market is projected to reach US$3.56bn in 2022. Total revenue is expected to show an annual growth rate (CAGR 2022-2027) of 8.72%, resulting in a projected market volume of US$5.77bn by 2027.
If your organization operates with health-related products or services, the prospect of creating a fitness app has likely crossed your mind. So in this blog, we will discuss everything about fitness apps.
So without further ado, let's get started.
What Is A Fitness App?
A fitness app is a software application designed to help users with their health and fitness goals. These apps typically run on smartphones, tablets, or other digital devices and offer a range of features and functionalities to assist users in tracking, managing, and improving their physical well-being. Fitness apps can cater to various aspects of health, including exercise, nutrition, mindfulness, sleep, and overall lifestyle.
Cost Of Developing A Fitness App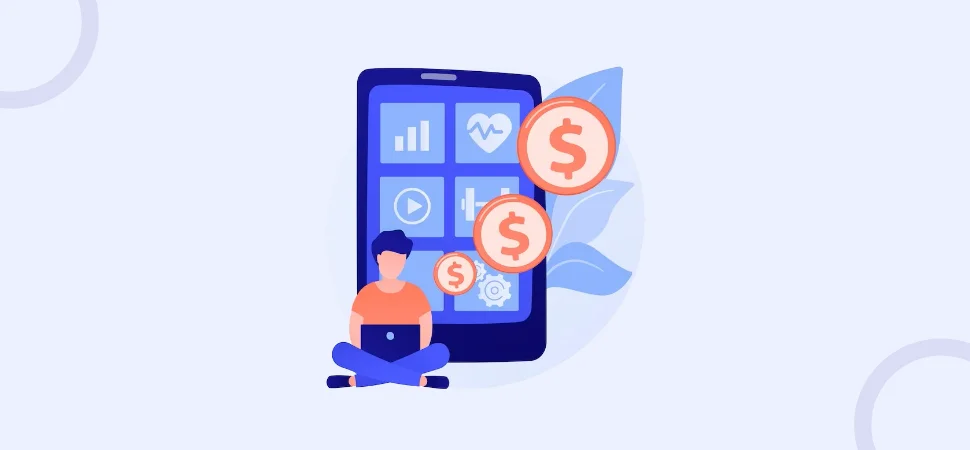 The cost of developing a fitness app can widely vary based on different factors such as app complexity, features, platforms, design, development team, location, and timeline.
A simple fitness app with basic features might cost around $10,000 to $30,000, while a more comprehensive app offering advanced functionalities like personalized workouts, nutrition tracking, social integration, and wearable device integration can range from $30,000 to $100,000 or more.
It is important that we allocate our budget according to our tastes and preferences before developing a fitness app. Collaborating with a skilled development team and thoroughly outlining your app's requirements will help you get a more accurate estimate of your fitness app's development cost.
Step Involved In The Process Of Developing Fitness App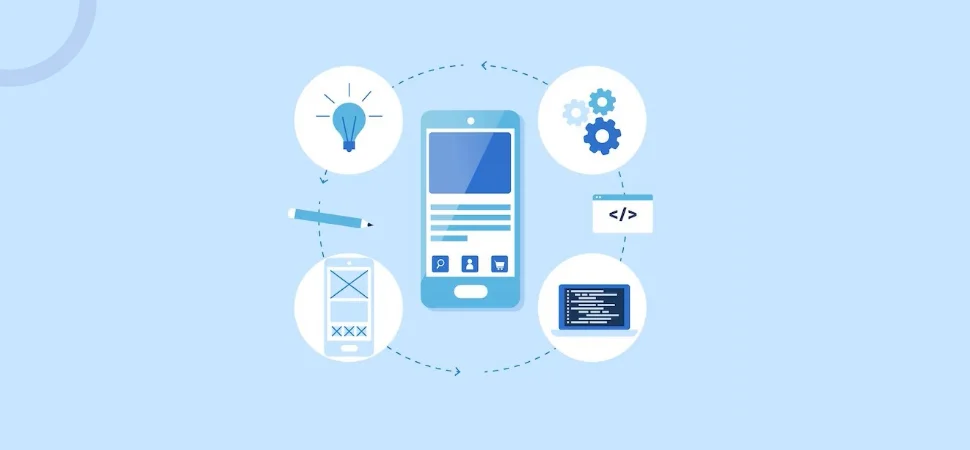 Developing a Fitness App involves a multi-step process. Run down through the following pointers to know them:
Define the Purpose

First of all, Start with identifying your target audience, their fitness goals, and the unique value your app will provide. After that, you should analyze existing fitness apps, their features, strengths, and weaknesses to find your app's unique selling points and in the end, you should list those essential features such as workout tracking, exercise libraries, progress tracking, and any unique functionalities you want to incorporate in your app.

UI/UX Design

Start with designing the app's layout and user interface using wireframing tools. After that, build an interactive prototype to visualize the app's flow and user experience. Lastly, Craft visually appealing UI elements, considering colors, typography, and imagery aligned with your brand and target audience.

App Development

After Designing, Start with selecting the platform and programming languages. Once done, Set up servers, databases, and APIs to manage user accounts, data storage, and communication between app components. After that, Translate the app's design into functional UI elements and implement features like workout tracking, exercise guides, and user profiles. In the end, Incorporate APIs for features like payment processing, location services, social sharing, and wearable device integration.

App Testing & Deployment

Now, Verify that all app features work as intended, fix any bugs or issues, and Test the app on various devices, operating systems, and screen sizes to ensure consistent performance. Once done, Prepare the app for release by creating app store listings, screenshots, descriptions, and promotional materials. After that submit your app to the respective app stores for deployment.

Post Launch Support

Track user engagement, retention rates, and feedback to identify areas for improvement. Also, Continuously listen to user suggestions and criticisms to enhance the app's functionality and user experience. and then Roll out updates to fix bugs, introduce new features, and ensure compatibility with new OS versions and devices.
By following the above-mentioned steps, you can create an app that not only meets users' fitness needs but also stands out in a competitive market.
Features To Include In A Fitness App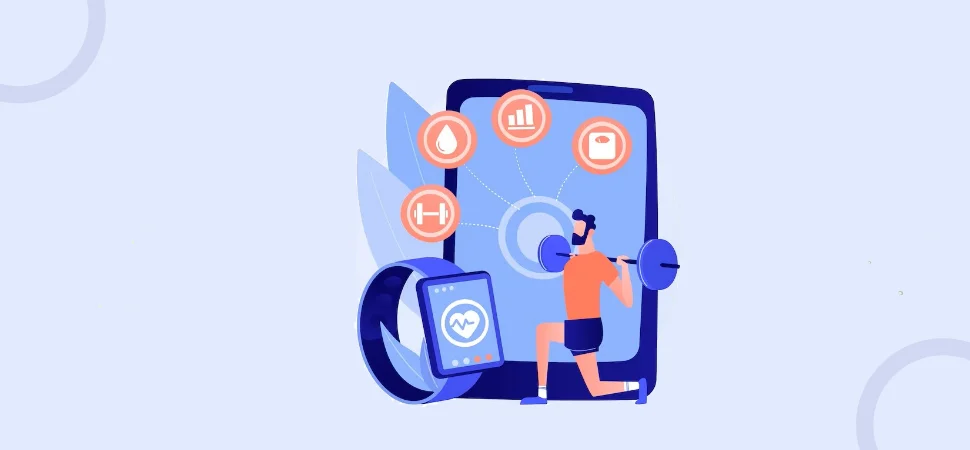 A comprehensive fitness app should aim to provide a well-rounded experience that helps users achieve their fitness goals, stay motivated, and track their progress. Here are some key features to consider including in a fitness app:
User Profile Creation

This allows users to create profiles with basic information like age, weight, height, and fitness goals. This information can be used to tailor workout and nutrition recommendations.

Workout Plans

Provide a variety of workout plans tailored to different goals (weight loss, muscle gain, endurance, etc.) and fitness levels (beginner, intermediate, advanced). Include options for home workouts, gym workouts, and outdoor activities.

Exercise Library

Offer a library of exercises with detailed instructions, images, and videos demonstrating proper form. This helps users perform exercises correctly and reduces the risk of injuries.

Custom Workouts

Allow users to create their own workout routines by selecting exercises from the library. They should be able to set the number of sets, reps, and rest intervals.

Progress Tracking

Implement tools for users to track their workout progress. This could include features like logging completed workouts, recording weights and reps, and tracking improvements over time.

Nutrition Guidance

Provide nutritional information and guidance to help users make informed dietary choices. Include features for tracking daily calorie intake, macronutrients, and water consumption.

Meal Logging

Allow users to log their meals and snacks, making it easier to monitor their diet. Integration with a database of foods and their nutritional information can streamline this process.

Barcode Scanner

Integrate a barcode scanner to quickly input nutritional information from packaged foods, simplifying meal logging.

Progress Photos

Enable users to take and store progress photos to visually track changes in their physique over time.

Integration with Wearable Devices

Sync with popular wearable fitness devices (smartwatches, fitness trackers) to automatically track steps, heart rate, and other metrics.

Social Features

Allow users to connect with friends, share achievements, and compete in challenges. Social engagement can enhance motivation and accountability.

In-App Messaging

Include a messaging system or a chatbot to answer user queries, provide tips, and offer encouragement.

Video Workouts

Offer pre-recorded video workouts led by fitness professionals for users to follow along with at home or in the gym.

Guided Meditation and Relaxation

Recognize the importance of mental well-being and include features like guided meditation or relaxation exercises.

Integration with Music Platforms

Allow users to integrate their favorite music playlists from platforms like Spotify to make workouts more enjoyable.

Achievement Badges and Rewards

mplement a rewards system to recognize user achievements and motivate them to consistently engage with the app.

Goal Setting

Enable users to set specific fitness goals (weight loss targets, strength goals, etc.) and provide reminders to help them stay focused.

Workout Reminders

Allow users to set reminders for their workouts, meals, and other health-related activities.

Personalized Recommendations

Use machine learning algorithms to provide personalized workout and nutrition recommendations based on user progress and preferences.

Offline Access

Ensure that basic features of the app are accessible even when users are offline, as this can be especially useful for outdoor workouts.
Why Partner With Innow8 Apps For Developing Fitness Apps?
Incorporating Innow8 Apps expertise into the development of a fitness app presents an exciting opportunity to create a robust and innovative platform that caters to a diverse range of user needs. By leveraging Innow8's technological capabilities and the insights they bring to the table, the resulting fitness app has the potential to stand out in a competitive market and deliver substantial value to its users.
Innow8 Apps proficiency in AI-powered solutions, advanced data analytics, and interactive features could enhance the fitness app's functionality significantly. This collaboration could lead to the creation of a user-centric app that not only provides comprehensive workout tracking and planning but also offers personalized recommendations, real-time performance analysis, and engaging virtual coaching. These features would not only elevate the user experience but also contribute to better fitness outcomes.
Furthermore, the integration of Innow8 Innow8 Apps cutting-edge biometric tracking and AI algorithms can enable the app to adapt and evolve alongside each user's progress, continually tailoring the experience to match their changing fitness levels and goals. This adaptability has the potential to enhance user motivation and engagement, resulting in higher user retention and satisfaction rates.
In conclusion, partnering with Innow8 to develop a fitness app holds the promise of creating a powerful, versatile, and user-friendly platform that capitalizes on the latest technological advancements. This collaboration could lead to an app that empowers individuals to take control of their fitness journeys while benefiting from state-of-the-art features that optimize their efforts and contribute to long-term success.
Start your fitness app journey today!