Customer loyalty App Development - Benefits, Process, Costs
Himanshi Arora
September 08, 2023
6 min read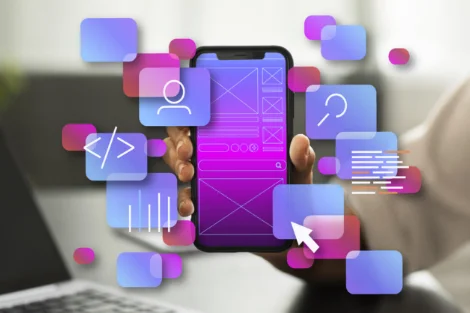 Introduction
In today's fast-changing business world, making customers stay loyal is really important. With so many options available and people changing their minds quickly, keeping customers loyal has become a big goal for companies. And now, thanks to technology, there's a cool way to do it: customer loyalty apps. These apps are like special links between companies and their customers. They help make experiences personal, offer special rewards, and let people interact easily.
In this article, we're going to talk about these customer loyalty apps. They're not just ordinary apps – they show how much a company cares about its customers. They do more than just transactions.
They help companies build strong connections, create brand love, and give customers exactly what they want. We'll explore all about these apps – from the good things they bring to how they're made and how much they cost.
So, get ready to learn about how customer loyalty apps are changing the way companies and customers connect, and why they matter now and in the future.
Why You Should Invest in Customer Loyalty App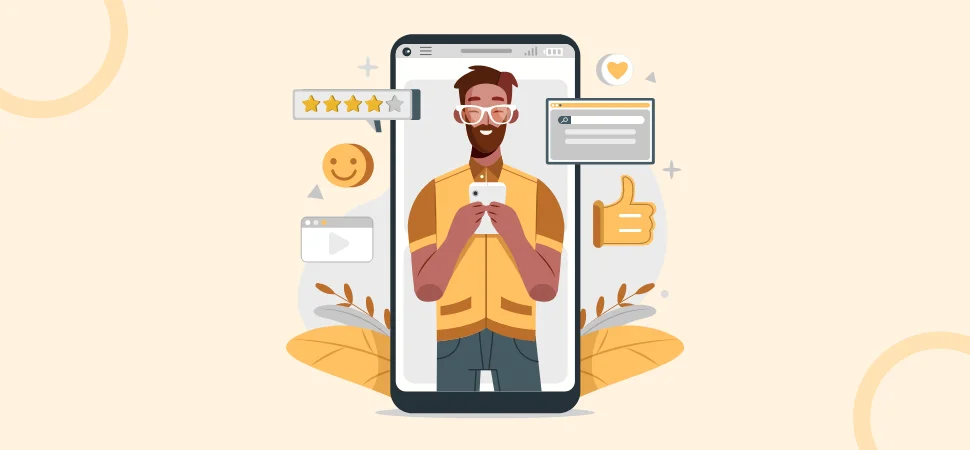 If you have a business, looking to grow and succeed, paying attention to your loyal customers can make a big difference. That's where customer loyalty apps come in – they're like super tools that can help your business in many ways.
Stand Out and Win Customers

In a world full of choices, having a customer loyalty app can make your business shine. It shows that you care about your customers and want to give them something special. When people feel valued, they're more likely to stick with your brand.

Make Customers Happy

Customer loyalty apps let you give back to your customers in cool ways. You can offer them rewards, discounts, and special offers. Imagine how happy your customers will be when they get something extra just for choosing your business.

Keep Them Coming Back

Think about it – if customers get good stuff from your loyalty app, they'll want to come back for more. They'll want to keep getting those rewards and enjoying the benefits. This means more visits and more business for you.

Build Strong Relationships

When customers use your loyalty app, you get to know them better. You learn about their preferences and what they like. This helps you offer them things they actually want, which builds a strong connection between them and your brand.

More Sales, More Revenue

Loyal customers are like your business buddies. They'll make purchases from you given that they have confidence in your brand. By utilizing a loyalty application, you're motivating them to make more frequent purchases, resulting in heightened sales and greater profits for your enterprise.

Be Ahead of the Game

Not all businesses have caught on to the power of loyalty apps yet. By investing in one now, you're staying ahead of the competition. When customers see that you have a cool app that makes their experience better, they'll choose you over others.
So, investing in a customer loyalty app isn't just a good idea – it's a smart one. You're showing your customers that you care, making them happier, and boosting your business all at once. With loyal customers on your side, your business can reach new heights.
Also Read: Advantages of On Demand Apps
Steps to Build a Customer Loyalty App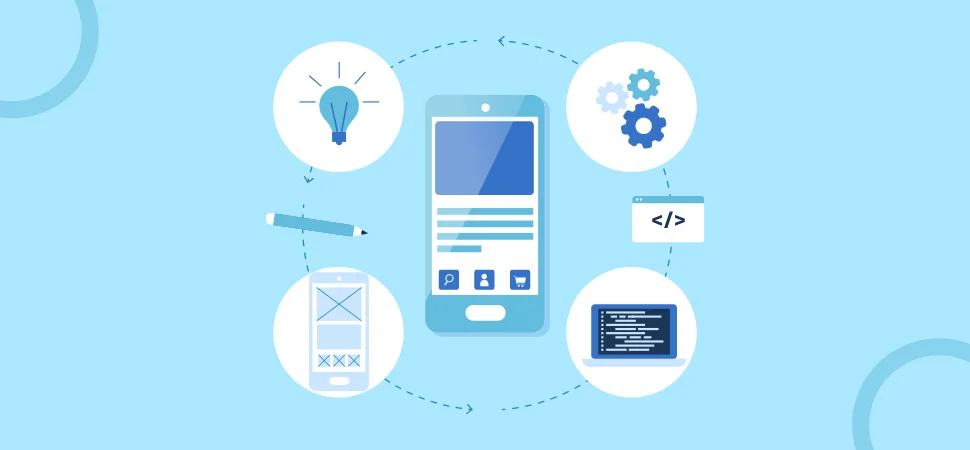 Creating a customer loyalty app might sound complex, but it's like building a bridge between your business and your customers. With these clear steps, you can make it happen and strengthen your customer relationships like never before.
Plan Your Strategy

Start by setting clear goals. Decide what you want to achieve with your loyalty app. Is it about increasing customer visits, boosting sales, or both? Knowing your goals will guide your app's design and features.

Design the Experience

Your app needs to be user-friendly and attractive. Think about how customers will navigate it. Design a simple and intuitive interface that makes it easy for users to find rewards, track their progress, and engage with your brand.

Choose the Right Features

The features of your app matter a lot. Customers should be able to earn and redeem rewards easily. Push notifications can remind them about special offers. Personalization features can enhance their experience.

Develop the App

This step involves coding and creating the actual app. You can hire developers or work with a development team to make sure your app works smoothly on different devices like smartphones and tablets.

Integrate with Your Systems

Your loyalty app needs to connect with your existing systems. It should sync with your customer database and point-of-sale (POS) system. This integration ensures accurate tracking of customer activities and rewards.

Test Thoroughly

Before launching, test your app rigorously. Look for any bugs, glitches, or issues that could affect user experience. Customer feedback during this phase is invaluable for making necessary improvements.

Launch and Promote

Once you're confident in your app's performance, it's time to launch. Make sure your customers know about it through various channels like your website, social media, and in-store promotions.

Gather Feedback

After your app is live, encourage users to provide feedback. Listen to their suggestions and concerns. This helps you refine your app over time and make it even better.

Keep Updating

Technology changes fast, so your app needs to stay up to date. Regularly update it to fix any issues, add new features, and keep it aligned with changing customer needs.

Reward and Engage

Continuously engage with your app users by offering valuable rewards and exclusive deals. The more they interact with your app, the stronger their loyalty becomes.
Building a customer loyalty app is an investment that pays off in increased customer satisfaction and business growth. By following these steps, you'll create an app that enhances the customer experience and keeps them coming back for more.
Cost of NOT Implementing Customer Loyalty Program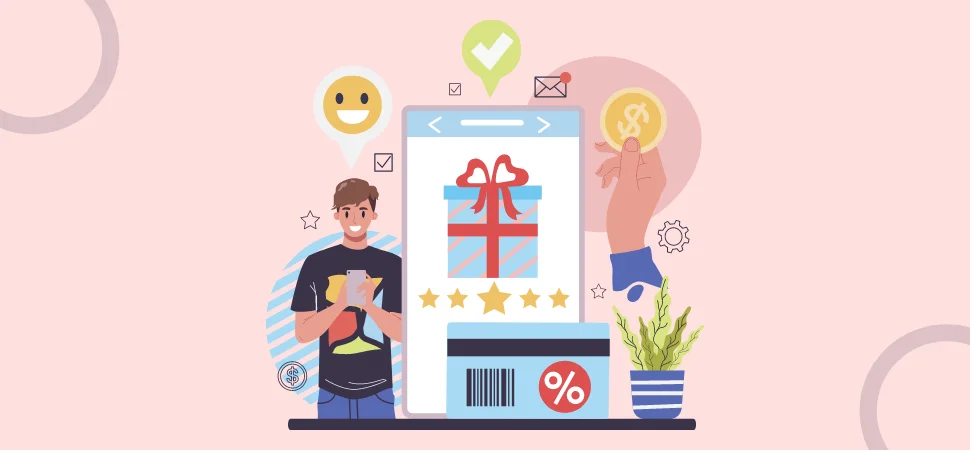 In the fast-paced world of business, overlooking the value of customer loyalty programs can be a costly mistake. When businesses fail to implement effective loyalty strategies, they risk more than just missing out on potential benefits – they risk losing valuable customers and revenue.
Let's explore the significant cost of not having a customer loyalty program in place-
Customer Attrition

Without a loyalty program to engage and retain customers, businesses can experience higher attrition rates. Customers might easily shift their preferences to competitors who offer more enticing rewards and incentives. This constant churn leads to decreased customer retention and a decline in customer lifetime value.

Diminished Brand Loyalty

Loyalty programs contribute to building strong brand affinity. When customers feel appreciated through rewards and special treatment, they develop a deeper connection with the brand. In the absence of such programs, this emotional bond weakens, and customers may become more willing to explore alternatives.

Lost Opportunities for Upselling and Cross-Selling

Loyalty programs provide a platform to encourage additional purchases through upselling and cross-selling. Without this mechanism in place, businesses miss opportunities to increase their average transaction value and maximize revenue from existing customers.

Reduced Word-of-Mouth Marketing

Loyal customers are more likely to recommend a brand to others, becoming valuable advocates through word-of-mouth marketing. When customers don't feel a strong connection due to the lack of a loyalty program, they are less inclined to spread positive experiences to friends and family.

Impact on Revenue

A decline in customer retention and brand loyalty directly impacts a business's bottom line. It's not just about the immediate loss of sales; it's about the long-term revenue that loyal customers bring over their lifetime. Neglecting loyalty strategies can lead to a gradual erosion of revenue potential.

Competitive Disadvantage

In today's competitive landscape, having a robust loyalty program can set a business apart from its rivals. Not having one can place a company at a disadvantage, making it harder to attract and retain customers in a market where loyalty perks are becoming an expected norm.
Also Read: 5 Best Apps for Book Lovers
How Much it Costs to Develop Customer Loyalty App
When considering the implementation of a customer loyalty app, understanding the potential costs is a critical step in the decision-making process. The cost of developing such an app can vary widely based on the scope and complexity of the project. Here, we'll break down the app into different segments and provide estimated costs for each category:
Basic Reward App

A basic reward app typically includes essential features such as reward tracking, user registration, push notifications, and simple reward redemption options. The estimated cost for developing a basic reward app can range from $20,000 to $40,000.

Intermediate Loyalty App

An intermediate loyalty app goes beyond the basics and might include additional features such as personalized offers, tier-based rewards, referral programs, and integration with existing systems. Developing an intermediate loyalty app could cost between $30,000 and $60,000.

Advanced Engagement App

An advanced customer engagement app takes loyalty to the next level. It might include features like gamification elements, social sharing, advanced analytics, and integration with e-commerce platforms. The development cost for such an app could range from $50,000 to $80,000 or more.

Custom Enterprise Solution

For larger businesses or enterprises with complex needs, a custom loyalty app solution might be necessary. This could involve highly tailored features, integration with multiple systems, and a unique user experience. The cost for a custom enterprise solution could exceed $80,000 and may vary significantly based on requirements.
It's important to note that these estimated costs are general ranges and can vary based on factors such as design complexity, platform compatibility (iOS, Android, both), geographic location of the development team, and ongoing maintenance considerations.
Case Study of a Company Who Benefits from Customer Loyalty App
One of the most compelling examples of a company reaping the rewards of a customer loyalty app is none other than Starbucks. The global coffee giant's "Starbucks Rewards" app has not only revolutionized the way customers interact with the brand but has also become a benchmark for successful customer loyalty programs.
The Journey of Engagement
Starbucks' loyalty app goes beyond just offering coffee; it offers an experience. Customers can easily order ahead, pay, and earn rewards – all from the convenience of their smartphones. By seamlessly integrating mobile payments and loyalty rewards, Starbucks transformed routine coffee runs into engaging experiences.
Key Benefits
Personalized Rewards

The app's algorithm suggests personalized offers and rewards based on individual preferences and purchasing behavior. This tailor-made approach ensures customers receive incentives that resonate with them.

Gamification and Progress Tracking

Starbucks Rewards gamified the loyalty process. Customers can track their progress towards earning rewards and experience a sense of achievement with each visit.

Enhanced Brand Loyalty

The app's combination of convenience and meaningful rewards has fostered a strong emotional connection between customers and the Starbucks brand. This loyalty translates into regular visits and higher spending.

Data-Driven Insights

Starbucks leverages data collected through the app to gain valuable insights into customer preferences and trends. This data informs decision-making, product offerings, and marketing strategies.

Quantifiable Success

The Starbucks Rewards app has achieved impressive results. According to reports, the app had over 23 million active users in 2020. The loyalty program drives significant revenue, with members contributing to around 50% of the company's total sales. Moreover, loyal app users tend to spend more per transaction than non-members.
A Lesson in Loyalty
Starbucks' journey teaches businesses the power of combining convenience, personalization, and meaningful rewards. By offering an app that goes beyond transactional interactions, Starbucks has cultivated a loyal community of customers who actively participate in their loyalty program and, in turn, contribute to the brand's success.
This case study underscores the immense potential of well-executed customer loyalty apps. By understanding customer needs, providing tailored experiences, and harnessing the insights gained, businesses can transform their relationships with customers and achieve remarkable growth.
Finally, Is it Worth it?
After delving into the intricacies of customer loyalty app development, understanding the associated costs, and exploring success stories, the burning question remains: Is it worth investing in a customer loyalty app for your business?
The answer lies in the potential benefits and the unique needs of your business. A well-designed and strategically implemented customer loyalty app can indeed be a game-changer. It has the power to enhance customer engagement, increase retention rates, boost brand loyalty, and drive revenue growth. By offering personalized rewards, seamless experiences, and direct communication channels, businesses can create a strong bond with their customers, fostering a sense of belonging and appreciation.
While there's an initial investment involved, the returns can be substantial. Loyal customers tend to spend more, refer friends and family, and become brand advocates. This translates into a higher customer lifetime value and a competitive edge in the market.
For those seeking expert guidance and seamless implementation of customer loyalty apps, turn to industry leaders like Innow8 Apps. As an on-demand app development company, Innow8 Apps specializes in crafting tailor-made solutions that align with your business goals. Their expertise in creating customer-centric apps that drive engagement and loyalty can be a catalyst for your success. Innow8 Apps combines innovation, technology, and strategic thinking to deliver customer loyalty apps that not only meet but exceed expectations. With a track record of empowering businesses across industries, they understand the nuances of app development and can guide you through the process – from conceptualization to launch.
In conclusion, the decision to invest in a customer loyalty app ultimately depends on your business objectives and customer engagement goals. The potential benefits in terms of customer retention, brand loyalty, and revenue growth are substantial. With the right partner like Innow8 Apps, you can transform this investment into a valuable asset that propels your business toward long-term success.