Published by Himanshi Arora on July 12, 2023
How Does Instant Messaging Apps like Whatsapp Make Money?
Instant messaging apps have changed the way we communicate, and WhatsApp is a big player in this space. With more than two billion monthly active users, WhatsApp has become an integral part of our daily lives. Despite being a free messaging service, many wonder how WhatsApp makes money. In this article, we will discuss various WhatsApp monetization strategies and shed light on its business model.
History of WhatsApp
WhatsApp is a popular messaging app created in 2009 by Jan Koum and Brian Acton. It was originally designed to allow people to easily communicate with each other using their mobile devices. The development of WhatsApp began when Koum and Acton realized the potential of Apple's newly launched iPhone App Store.
The first version of WhatsApp was released in November 2009 for the iPhone. It allows users to send text messages and share photos with their contacts. The application quickly gained popularity due to its simplicity and user-friendly interface. It offered an alternative to traditional text messaging, which often resulted in additional charges from the mobile operator.
In 2010, WhatsApp expanded its support to other mobile platforms, including Android and BlackBerry. This change helped the app gain a larger user base as it became available to more smartphone users. Over time, WhatsApp continued to add new features, such as the ability to send voice messages, share locations, and create group chats. One of the reasons for WhatsApp's success was its focus on user privacy and security.
The program uses end-to-end encryption, which means that messages and calls are encrypted and only the sender and receiver can access them. This level of security made WhatsApp popular among users who wanted to ensure the privacy of their conversations.
In 2014, Facebook Inc. bought WhatsApp for $19 billion, one of the largest tech purchases to date. Despite privacy concerns and WhatsApp's integration into the Facebook ecosystem, the app continued to operate independently and maintained its encryption protocol.
Over the years, WhatsApp has introduced several new features such as voice and video calls, document sharing, and the ability to delete messages. The app has also significantly expanded its user base and reached over 2 billion monthly active users by 2020.
How Does Instant Messaging Apps like Whatsapp Make Money?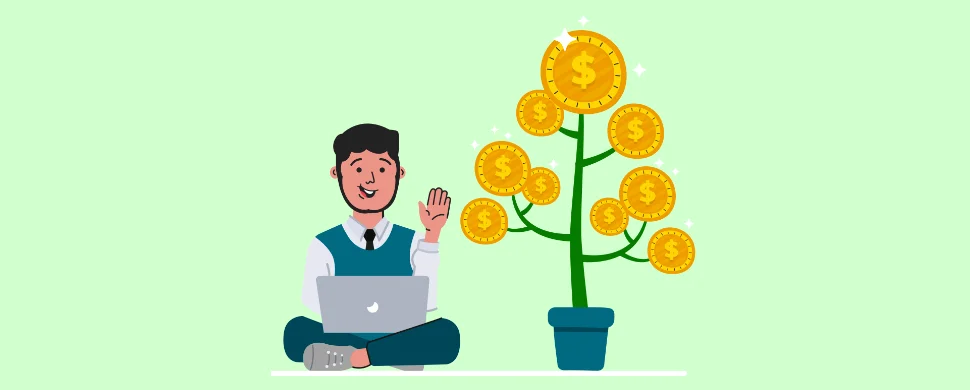 WhatsApp Business API

WhatsApp provides a business interface that allows larger companies to connect with their customers and provide customer support through the platform. This API is paid and companies pay for messages sent through the API. It allows businesses to send notifications, updates and event messages to their customers.

WhatsApp Business App

In addition to the application interface, WhatsApp also offers a free mobile application, WhatsApp Business. This program is designed for small and medium businesses to communicate with their customers. Although the app itself is free, WhatsApp plans to introduce paid features and additional services for businesses in the future.

WhatsApp Payments

WhatsApp has introduced the payment in some countries like India and Brazil and it allows users to send and receive money within the app. WhatsApp earns fees for transactions processed through the platform.

WhatsApp for Business Catalogues

WhatsApp for Business allows businesses to create product catalogues and display their offers to potential customers. This feature allows businesses to provide information about their products and services that can increase sales. Although the list feature is currently free, WhatsApp may introduce monetization options or additional features in the future

Enterprise Solutions

WhatsApp offers enterprise solutions for major organizations and industries such as banking, travel and e-commerce. These solutions often include custom integrations and services tailored to a company's specific needs. The price of such solutions is usually negotiated on a case-by-case basis.
It is important to note that WhatsApp has maintained its commitment to keep the app free for individual users and has avoided serving ads on the platform. But by introducing business-centric features and services, WhatsApp wants to monetize its platform and add value to businesses while preserving the core user experience for individuals.
How can you build an App like whatsapp?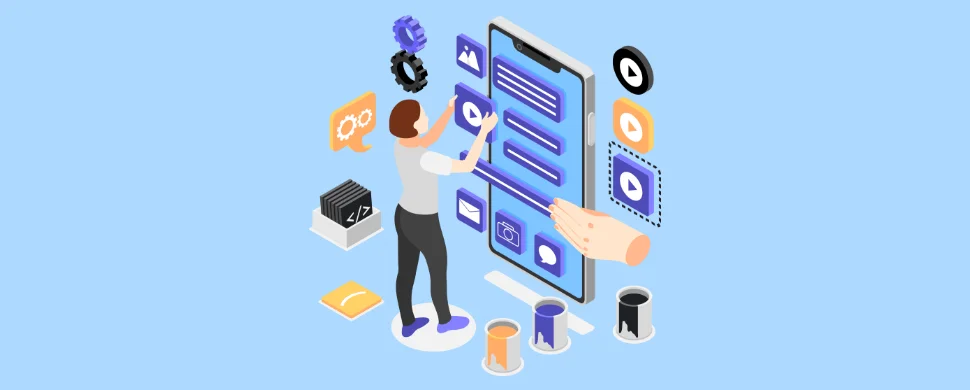 Creating an app like WhatsApp involves several important steps. Here are some:-
Definition Requirements

Clearly define the functions, features and target audience of your program. Consider factors such as messaging, multimedia sharing, voice/video calling, encryption and scalability. Indicate whether you want to create an app for a specific platform (eg iOS, Android) or for multiple platforms.

User interface design

Create frameworks for your application and design the user interface. Think about user experience (UX) and make sure the interface is intuitive and visually appealing. Pay attention to elements such as chat boxes, contact lists, settings and multimedia sharing.

Choosing a Technology Stack

Choose the appropriate technology stack for application development, including programming languages, frameworks, and libraries. Popular choices for mobile app development are Swift or Objective-C for iOS and Java or Kotlin for Android. Cross-platform frameworks like React Native or Flutter can be used for simultaneous development on multiple platforms.

Backend Development

Set up the backend infrastructure for your messaging app. To do this, it is necessary to create servers, databases, and APIs that handle user authentication, message delivery, and data storage. Consider using technologies like Node.js, Python or Ruby on Rails for backend development.

Enable messaging and media

Develop core features for messaging, multimedia sharing, and group chat. Make sure the messaging system supports real-time delivery, cross-device synchronization of messages and push notifications. Enable features such as text messaging, voice messaging, file sharing, and photo/video sharing.

Enable voice/video calling

If you plan to include voice and video calling, integrate WebRTC (real-time communication) technology into your application. It enables real-time voice and video communication between users.

Implement security measures

Prioritize user security and privacy by implementing end-to-end encryption. This ensures that only intended recipients can access messages and media content. Implement secure user authentication mechanisms to prevent unauthorized access.

Testing and QA

Perform thorough testing of your application to identify and fix any bugs, errors or performance issues. Perform functional testing, usability testing, compatibility testing, and security testing to ensure a stable and reliable application.

Deployment and Distribution

Prepare your app for deployment in the relevant app stores (eg Apple App Store, Google Play Store). Follow the submission instructions and submit the required metadata, screenshots and descriptions. Once your app is approved, publish it to make it available for download.

Continuous improvements and updates

Collect user feedback and monitor application usage to identify areas for improvement. Release regular updates that include bug fixes, performance improvements, and new features to keep your app competitive and up-to-date.
Building an app like WhatsApp requires expertise in mobile app development, backend development, security and user experience. To ensure a successful and high-quality product, it is recommended to have a professional development team or consider partnering with a reputable custom software development agency.
Conclusion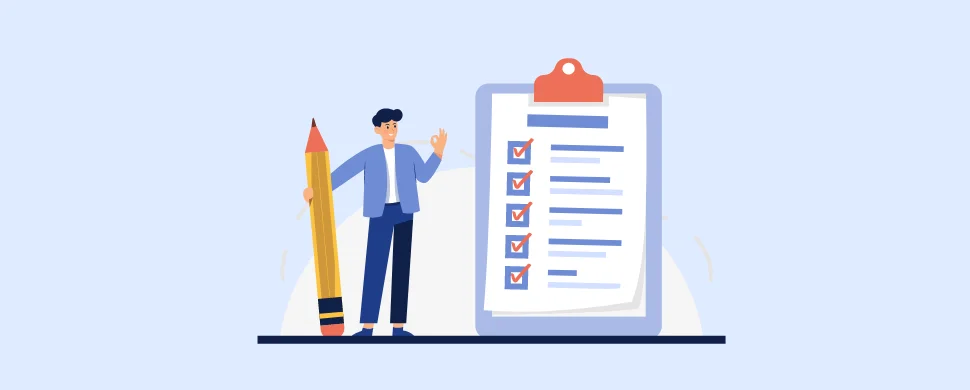 Building an application like WhatsApp can be a complex endeavor that involves several steps from post definition to implementation. However, with the right knowledge and resources, you can create a messaging app that meets the needs of your business and provides users with a seamless messaging experience.
If you are looking for a reliable and experienced partner to help you develop a WhatsApp clone app, consider Innow8 Apps. We specialize in app development and have experience in providing quality mobile solutions. With our experience in UI/UX design, back-end development and security implementation, Innow8 Apps guides you through the entire development process and ensures a robust and versatile application.
Innow8 Apps understands the importance of user privacy and helps you implement end-to-end encryption and other security measures to protect your users' data. Our team can develop scalable and customizable communication solutions that allow you to customize the application to meet your needs. By choosing Innow8 Apps as your development partner, you benefit from their expertise, advanced development process, and commitment to delivering top-notch apps.
Contact Innow8 Apps today to discuss your project and see how they can help you create a successful WhatsApp clone app.