Why Should Companies Outsource Their App Development in 2024?
Himanshi Arora
November 21, 2023
6 min read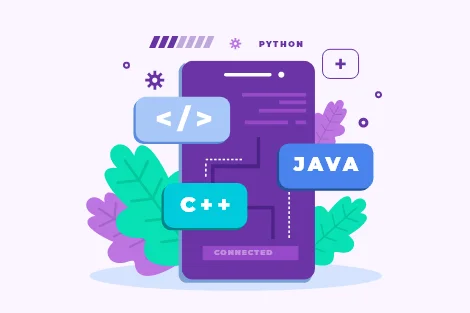 The world of making apps is growing fast. Experts predict that the money earned from making apps will increase every year by about 9.59%, leading to a big market worth around US$673.80 billion by 2027. This growth is because more and more people rely on mobile apps for different things in their lives.
If you're thinking about getting help with designing, developing, or testing your app, then this article is for you. We'll explore what app development outsourcing is and why it's beneficial. We'll also walk through the steps to do software development outsourcing and who should outsource their mobile app development? In this fast-paced environment, where technology changes quickly, outsourcing app development becomes a smart choice for businesses looking to meet the needs of tech-savvy consumers and make the most of the opportunities in the digital world.
What is App Development Outsourcing Services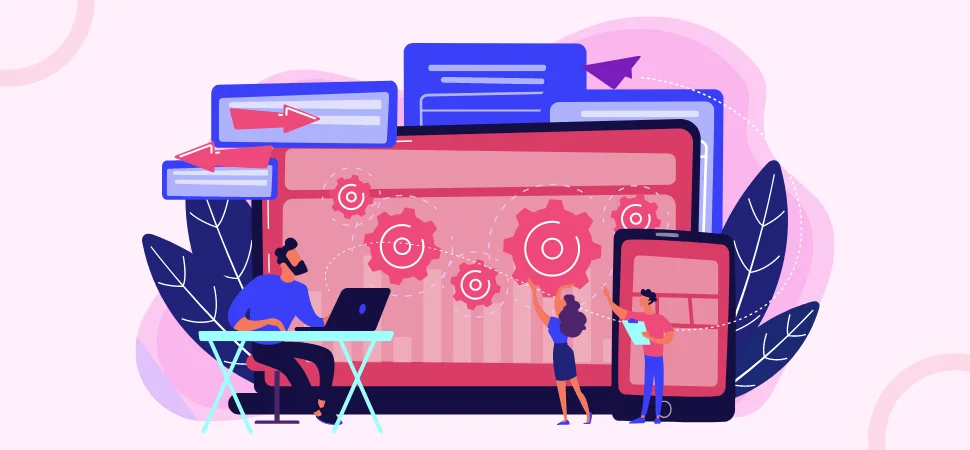 App Development Outsourcing Services involve hiring external experts or companies to handle various aspects of creating, designing, developing, and maintaining mobile applications. Rather than having an in-house team, businesses collaborate with specialized external partners to meet their app development needs. These services cover a wide range of tasks, from the initial planning stages to the ongoing support and maintenance of the developed applications.
Outsourcing services bring in the expertise of seasoned app developers without the need for companies to build and manage their own dedicated teams. This approach allows businesses to focus on their core competencies while ensuring that their mobile app projects benefit from the specialized skills and experience of professionals in the field. The ultimate goal is to create high-quality, user-friendly mobile applications that align with the business objectives and cater to the evolving needs of the target audience.
Also Read: 11 Ecommerce Trends to Watch Out for in 2023
Who Should Outsource Their Mobile App Development?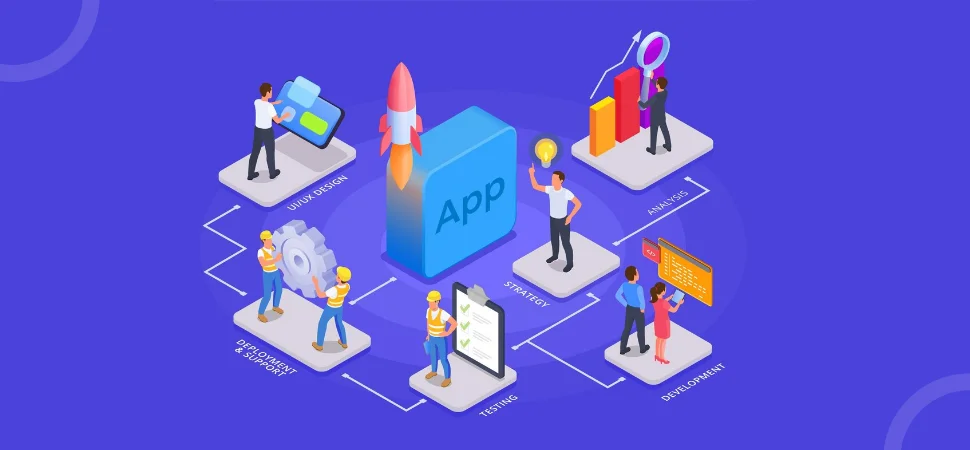 Outsourcing mobile app development is a strategic choice for a variety of businesses and individuals. Here are some scenarios where outsourcing can be particularly beneficial:
Startups with Limited Resources

Startups often have budget constraints and limited in-house expertise. Outsourcing allows them to access skilled professionals without the need to invest in building a full in-house development team.

Companies with Specific Project Needs

If a company has a one-time or occasional need for app development, outsourcing can be a cost-effective solution. It enables them to tap into specialized skills for the duration of the project without the long-term commitment.

Businesses Seeking Cost-Efficiency

Outsourcing can be more cost-effective than hiring and maintaining an in-house development team. Companies can save on salaries, benefits, and infrastructure costs, paying only for the specific services they require.

Firms with Tight Deadlines

When there's a need to meet tight deadlines or launch a product quickly, outsourcing offers the advantage of leveraging external resources to expedite the development process.

Those Wanting Access to Global Talent

Outsourcing provides access to a global talent pool. Companies can choose from a diverse range of skilled professionals with varied expertise, ensuring their project benefits from a broad spectrum of knowledge and experience.

Businesses Focusing on Core Competencies

For companies whose primary focus is on their core business functions, outsourcing app development allows them to concentrate on what they do best while leaving the technical aspects to dedicated experts.

Entrepreneurs and Individuals with App Ideas

Individuals or small teams with innovative app ideas but limited technical skills can benefit from outsourcing. It allows them to bring their concepts to life without having to become experts in app development.

Enterprises Expanding Digital Presence

Large enterprises looking to expand their digital presence can use outsourcing to scale their development efforts quickly and efficiently, adapting to changing business needs.

Companies Seeking Scalability

Outsourcing provides flexibility and scalability. Businesses can adjust the size of their development team based on project requirements, ensuring optimal resource allocation.

Organizations Embracing Innovation

For companies looking to incorporate the latest technologies and industry best practices into their apps, outsourcing can bring in specialists who stay updated on the latest trends and innovations.
Ultimately, outsourcing mobile app development is a versatile solution that can be tailored to the specific needs and goals of a wide range of businesses and individuals.So, if you fall in any of these categories, mobile development outsourcing is for you.
7 Benefits of Outsourcing Your App Development Work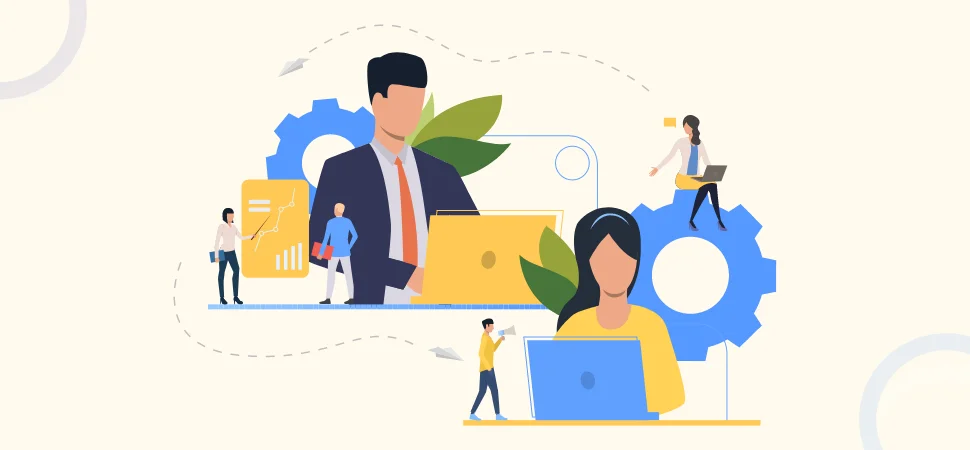 Cost-Efficiency

Outsourcing app development provides a budget-friendly alternative to establishing and maintaining an in-house development team. Companies can avoid the expenses associated with salaries, benefits, training, and infrastructure. Additionally, outsourcing often operates on a project-based or hourly pricing model, allowing businesses to allocate resources more efficiently and control costs.

Access to Specialized Talent

Engaging with an outsourcing partner grants access to a diverse and specialized talent pool. App development companies typically employ professionals with specific skills and experience in various technologies and industries. This ensures that your project is handled by experts who understand the nuances of your requirements, leading to a more refined and high-quality outcome.

Faster Time-to-Market

Time is often a critical factor in the success of a mobile app. Outsourcing accelerates the development process by leveraging the expertise of dedicated teams. These teams are experienced in efficient project management, reducing the time needed from conceptualization to launch. Faster time-to-market is not only advantageous in staying ahead of competitors but also in meeting evolving user demands promptly.

Focus on Core Competencies

By outsourcing app development, businesses can redirect their focus to core competencies. Instead of managing the complexities of app development internally, companies can concentrate on their primary strengths and strategic objectives. This enhanced focus contributes to overall organizational efficiency and effectiveness.

Flexibility and Scalability

Outsourcing offers flexibility in scaling development efforts based on project requirements. Whether it's scaling up for a major project or scaling down during quieter periods, outsourcing provides the agility needed to adapt to changing business needs.

Risk Mitigation

App development outsourcing helps mitigate various risks associated with in-house development. External partners often have established quality assurance processes, reducing the likelihood of errors or defects in the final product. Additionally, outsourcing companies are equipped to handle unforeseen challenges, providing a level of risk management that can be challenging to achieve with an internal team.

Continuous Support and Maintenance

Beyond the initial development phase, outsourcing companies offer ongoing support and maintenance services. This ensures that the app remains updated, secure, and compatible with evolving technologies. Continuous support enhances the longevity of the app, providing users with a seamless experience and minimizing potential disruptions.
In conclusion, each benefit of outsourcing app development contributes to a streamlined, cost-effective, and efficient development process. Embracing these advantages positions businesses for success in the dynamic and competitive landscape of mobile app development.
Steps To Do Software Development Outsourcing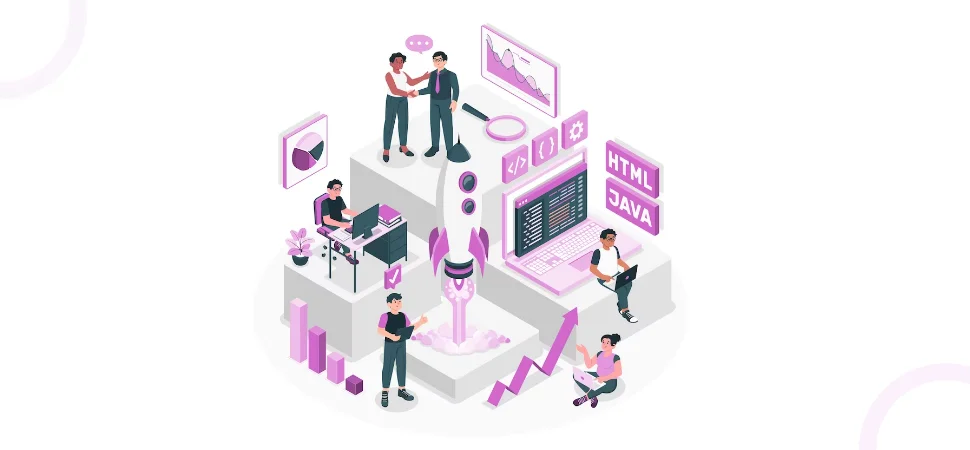 Define Your Project Goals

Clearly outline the objectives and scope of your software development project. Identify the features, functionalities, and technologies required. Having a well-defined project goal is crucial for selecting an outsourcing partner that aligns with your specific needs.

Research and Shortlist Potential Partners

Conduct thorough research to identify potential outsourcing partners. Look for companies with a proven track record, relevant experience, and a portfolio that aligns with your project requirements. Consider factors such as expertise, industry focus, client testimonials, and the scalability of their services.

Evaluate Communication Channels

Effective communication is essential for successful outsourcing. Ensure that the selected outsourcing company has transparent and efficient communication channels in place. Regular updates, clear reporting structures, and open lines of communication contribute to a collaborative and well-managed development process.

Quality Assurance and Testing

Prioritize companies with robust quality assurance and testing processes. Rigorous testing ensures that your software meets high standards of performance, security, and user experience. Inquire about their testing methodologies and how they address potential issues during the development lifecycle.

Discuss Project Management Approach

Understand the project management approach of the outsourcing partner. Discuss methodologies, timelines, and milestones. A well-defined project management plan ensures that the development process stays on track, deadlines are met, and any potential issues are addressed promptly.

Consider Security and Data Privacy

Security is paramount in software development. Ensure that the outsourcing partner follows industry best practices for data privacy and security. Discuss measures they have in place to protect sensitive information and comply with relevant regulations.

Negotiate Contracts and Agreements

Clearly outline the terms and conditions of the partnership in a comprehensive contract. Specify project timelines, deliverables, payment schedules, and any other relevant details. A well-drafted contract helps prevent misunderstandings and ensures that both parties are aligned on expectations.

Start with a Pilot Project if Necessary

If you are uncertain about making a long-term commitment, it might be beneficial to initiate a smaller pilot project. This allows you to assess the capabilities of the outsourcing partner, evaluate their work quality, and determine if they are the right fit for your ongoing software development needs.

Establish Ongoing Communication

Maintain regular communication throughout the development process. Regular updates, feedback sessions, and collaborative discussions contribute to a successful partnership. Being actively involved in the development process fosters transparency and ensures that the final product aligns with your vision.

Monitor and Evaluate Performance

Continuously monitor the performance of the outsourcing partner. Regularly evaluate progress against milestones, adherence to timelines, and the overall quality of work. This ongoing evaluation helps address any issues promptly and ensures the successful completion of the software development project.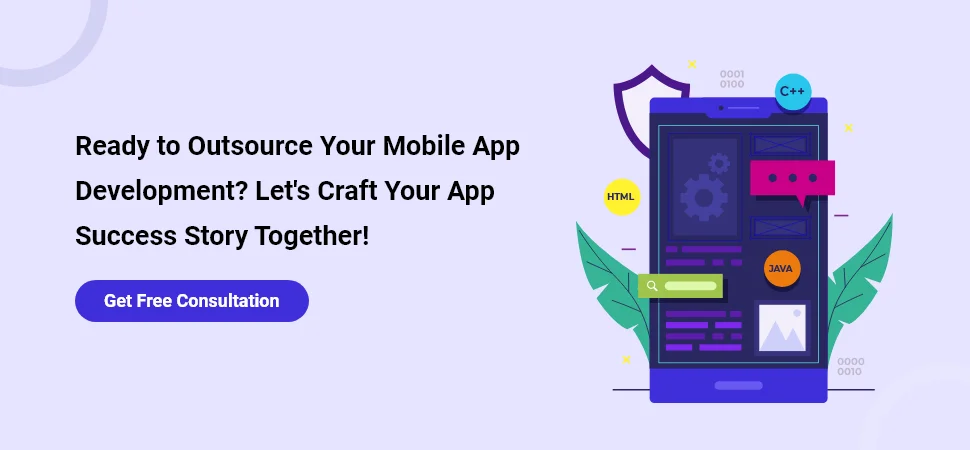 By following these steps, businesses can navigate the process of software development outsourcing effectively, ensuring a smooth collaboration with the chosen outsourcing partner and the successful delivery of high-quality software solutions.
Also Read: How can AI revolutionize the Game Industry?
Need Help With Outsourcing Your Mobile App Development?
If you're ready to take the next step in outsourcing your mobile app development and want a partner you can trust, contact Innow8 Apps today. Their experts are ready to provide a free consultation, understand your project requirements, and guide you on the path to creating a successful and impactful mobile application.
Visit Innow8 apps to explore their services and get started on your journey to a standout mobile app!
Take the first step towards innovation and success