Future of eCommerce: 11 Ecommerce Trends to Watch Out for in 2023
Himanshi Arora
November 05, 2023
5 min read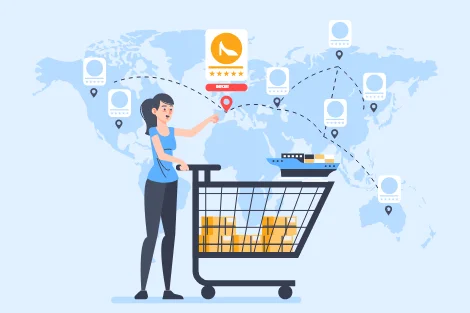 Introduction
The digital marketplace is a whirlwind of innovation, constantly pushing the boundaries of what's possible. As we embark on the journey into 2023, the world of ecommerce is primed for a captivating transformation. It's a world where the term "ecommerce" isn't just about buying and selling; it's a dynamic tapestry of experiences, expectations, and ever-evolving online shopping trends.
Picture this: A realm where your social media feed isn't just a place for likes and shares but a shopping haven. Where online shopping isn't a transaction; it's an exploration. Where the future of ecommerce isn't a distant dream but a tangible reality. From the magnetic pull of social commerce to the orbit of online ecommerce, we're about to embark on a celestial journey through the retail galaxy of 2023. So, buckle up, and let's take off into the unknown, as we unveil the top ecommerce trends that will redefine how we shop, connect, and thrive in the digital age.
What Is Ecommerce Store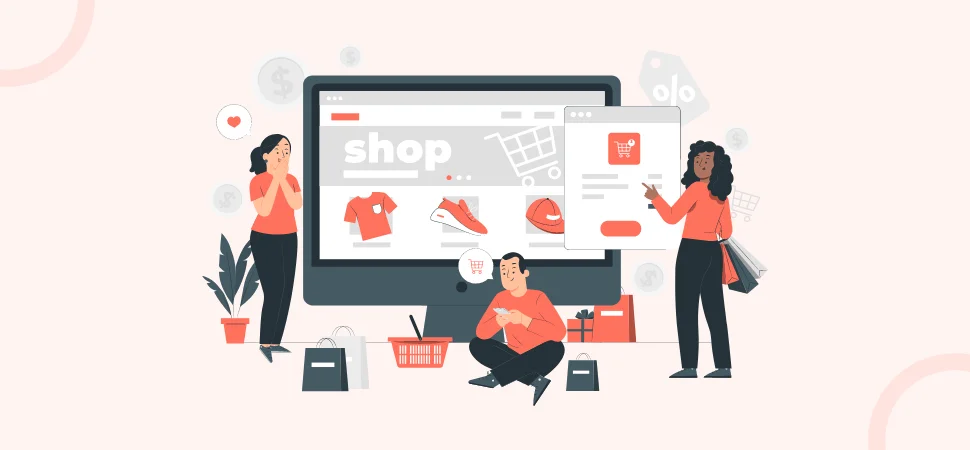 An ecommerce store, short for "electronic commerce store," is a digital platform where businesses and individuals buy and sell products or services over the internet. These online stores provide a convenient and accessible way for consumers to browse, select, and purchase items from the comfort of their own homes. Ecommerce stores come in various forms, from dedicated websites and mobile apps to marketplace platforms where multiple vendors can showcase their products. They have become a fundamental part of the retail landscape, revolutionizing the way we shop and conduct business in the digital age.
Read More: How Retail Businesses Can Leverage AR in their E-commerce Solutions to Drive More Sales?
Success Of Social Commerce
With the consistent growth of social media users in 2023, businesses are devising innovative strategies to transform engaged audiences into customers. This has led to a considerable expansion in the market size of social commerce, which amounted to $7 Billion in 2022. Furthermore, individuals typically allocate an average of three hours daily to their online activities, encompassing posting, browsing, video consumption, and communication. This presents a valuable window of opportunity for companies to connect with their target audience through marketing endeavors.
The success of social commerce has been significantly shaped by influencer marketing and endorsements from celebrities. Instagram, with its integration of new features, emerged as the most favored platform for social commerce, closely followed by Facebook and YouTube. Additionally, advertisements on social media platforms exerted a notable influence on consumer purchasing decisions, particularly in sectors like skincare and makeup, which held the most sway in the realm of social commerce.
Top 10 Ecommerce Trends For 2023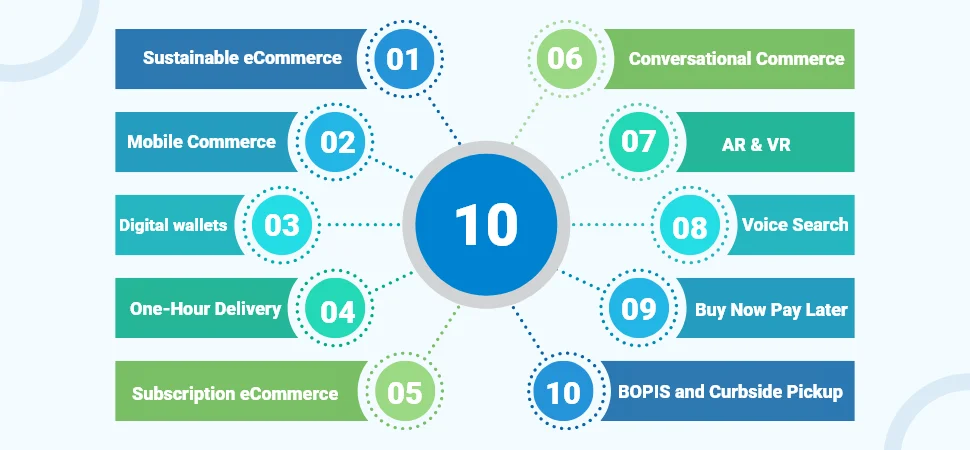 Buy Now Pay Later (BNPL)

The "Buy Now Pay Later" trend, commonly referred to as BNPL, has been a transformative innovation in the world of ecommerce. It was conceived as a solution to address the financial constraints that often deterred consumers from making online purchases. BNPL allows shoppers to make a purchase and defer payment, typically in interest-free installments, thus providing greater flexibility and accessibility.

It was invented to cater to a broader audience, especially those looking to spread the cost of high-ticket items over manageable periods. In 2023, BNPL is set to further revolutionize online shopping as it continues to gain popularity, making it easier for consumers to manage their finances and shop conveniently. This trend not only facilitates easier access to products but also contributes to increased sales for retailers.

Conversational Commerce

Conversational commerce is a trend that enables real-time, personalized interactions between businesses and customers through chat interfaces, messaging apps, and AI-driven chatbots. It was developed to meet the growing demand for immediate and customer-centric support in ecommerce. In 2023, conversational commerce is set to become even more integral, with businesses investing in advanced chatbot technology to provide round-the-clock assistance. This trend streamlines the shopping experience, enhances customer loyalty, and ensures that help is readily available, making it a win-win for both customers and businesses.

Subscription Ecommerce

Subscription ecommerce is a trend where customers sign up to receive products or services on a regular basis, typically monthly. In 2023, it's set to expand even further. Subscribers enjoy convenience, curated selections, and personalized experiences, while businesses benefit from customer loyalty and predictable revenue. This trend isn't limited to physical products; it extends to digital services and content. Expect more diversity, eco-friendly options, and personalization in the subscription ecommerce landscape, catering to a wide range of consumer preferences. It's all about providing a convenient, tailored, and exciting shopping experience.

AR and VR

Augmented Reality (AR) and Virtual Reality (VR) technologies are transforming the way consumers shop online. AR allows users to visualize products in their real-world environment, like trying on clothes virtually, while VR offers immersive shopping experiences, such as touring a virtual store. In 2023, these technologies will continue to evolve, offering more interactive and realistic experiences, enhancing customer confidence, and reducing the need for in-person shopping.

BOPIS and Curbside Pickup

"Buy Online, Pickup In-Store" (BOPIS) and curbside pickup options continue to gain momentum. These services combine the convenience of online shopping with the immediate gratification of in-store pickup. Shoppers can browse and buy online, then pick up their items at the physical store or curbside. In 2023, expect these options to become more widespread, reducing shipping costs and reducing delivery times.

One-Hour Delivery

Last-mile delivery solutions are set to offer even faster and more reliable services in 2023. One-hour delivery and same-day delivery options will become the standard, making impromptu online shopping a reality. Businesses will invest in efficient delivery networks to meet customer demands for near-instant gratification.

Sustainable Commerce

Sustainability is a growing concern among consumers, and in 2023, sustainable commerce practices will take center stage. Ecommerce businesses will increasingly adopt eco-friendly packaging, sustainable sourcing, and carbon-neutral shipping. Consumers will be able to make choices that align with their environmental values when shopping online.

Digital Wallets

In the realm of ecommerce trends, digital wallets are taking center stage. These software-based tools are streamlining online transactions and enhancing the shopping experience. They offer a secure and efficient way to make purchases, aligning perfectly with the rapid growth of mobile commerce. As ecommerce continues to evolve, digital wallets will play a pivotal role, accommodating diverse consumer needs and preferences while providing convenience and security in every transaction.With the rise of mobile payment services like Apple Pay and Google Pay, digital wallets are set to become even more integrated into our daily lives, offering a safer, faster, and more convenient payment experience.

Voice Search

Voice search is transforming how we access information. With virtual assistants like Alexa, Siri, and Google Assistant, you can now speak your queries instead of typing them. In ecommerce, this technology is revolutionizing how we shop online. It offers convenience, accessibility, and is increasingly accurate. As it continues to evolve, businesses are optimizing for voice search, making it a crucial tool for staying competitive in the digital world. Whether you're searching for information or shopping online, voice search is the future of quick and accessible results.

Mobile Commerce

One of the prominent developments in the realm of e-commerce is the exceptional utilization of mobile devices. In 2023, more than 70 percent of global retail website visits were attributed to smartphones, contributing to the majority of online orders in contrast to desktops and tablets. With the rapid and widespread adoption of mobile devices, particularly in areas where alternative digital infrastructure is limited, the integration of mobile technology will remain a defining factor in shaping the future of the shopping experience. Notably, m-commerce has gained significant popularity in Asia, with nations such as China and South Korea accounting for more than two-thirds of their total online sales via mobile devices.
Read More: Metaverse Wedding Platform - Is It A New Trend?
Future Of Ecommerce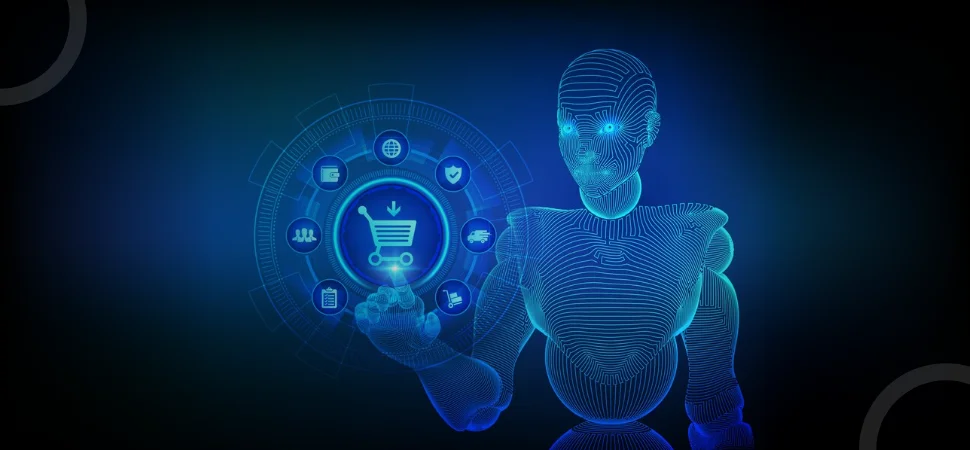 Ecommerce has come a long way since its inception, and the future promises even more remarkable transformations. As we look ahead, it's clear that the digital commerce landscape will continue to evolve, shaped by technological advancements and changing consumer behaviors.
One of the most significant trends in the future of ecommerce is the increasing integration of augmented reality (AR) and virtual reality (VR). These immersive technologies will allow customers to experience products in a lifelike manner, from virtually trying on clothes to walking through virtual showrooms. This will bridge the gap between online and offline shopping, providing an engaging and tactile experience.
Another trend is the rise of mobile commerce. With the ubiquity of smartphones, mobile shopping is becoming the norm. Retailers are focusing on creating user-friendly mobile apps and websites, as well as optimizing for voice search to cater to the on-the-go consumer.
Moreover, the concept of "social commerce" is gaining momentum.
Sustainability will remain a significant factor in the future of ecommerce. As consumers increasingly seek eco-friendly products and sustainable practices, businesses will need to adapt to these preferences by offering greener options, reducing packaging waste, and ensuring transparent supply chains.
The use of artificial intelligence (AI) will also grow, particularly in personalization. AI algorithms will analyze vast amounts of data to offer tailored product recommendations and improve the overall shopping experience. This level of personalization will make shopping online more efficient and engaging.
As we move forward, the future of ecommerce will continue to be shaped by these and other transformative trends. Ecommerce is not just about buying and selling; it's a dynamic and evolving ecosystem that's redefining how we shop, connect, and conduct business in the digital age. The future holds exciting possibilities, where consumers can expect more immersive, convenient, and sustainable shopping experiences.
Adapt To These Changing Ecommerce Trends With Innow8 Apps
The future of ecommerce is marked by exciting changes, from immersive technologies to mobile optimization, social commerce integration, sustainability, and AI-powered personalization. To thrive in this evolving landscape, businesses need a trusted partner, and that's where Innow8 Apps, the leading ecommerce development company, comes into play.
With a proven track record of excellence, Innow8 Apps is at the forefront of innovation, ready to help your business adapt to these changing trends. Whether it's implementing AR and VR for an immersive shopping experience, optimizing for mobile commerce, integrating social commerce, promoting sustainability, or harnessing the power of AI-driven personalization, Innow8 Apps offers the expertise and solutions to keep your ecommerce store relevant, competitive, and responsive to emerging trends.
Don't just keep up with the future of ecommerce—lead the way with Innow8 Apps by your side.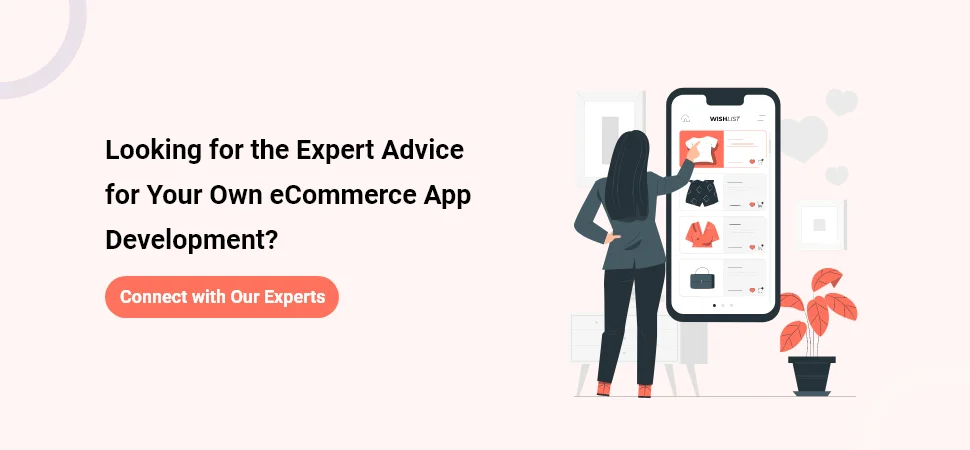 Frequently Asked Questions
How much eCommerce App Development costs?

The cost of developing an ecommerce app varies based on factors such as complexity, features, platform, and design. Basic apps can range from $10,000 to $50,000, while more complex ones may cost $50,000 to $250,000 or more. It's essential to discuss your specific needs with a development team for an accurate quote, including ongoing maintenance and support costs. Project scope plays a vital role in determining the overall cost of ecommerce app development.

How can I enhance the user experience on my ecommerce platform?

Enhancing the user experience involves optimizing site speed, providing intuitive navigation, offering detailed product information, and simplifying the search and filtering options. Personalization, customer reviews, and responsive customer support can also greatly improve the user experience.

What are the best practices for SEO in ecommerce?

For effective SEO in ecommerce, focus on optimizing product descriptions, titles, and images with relevant keywords. Ensure your site is mobile-friendly, and create high-quality, original content. Encourage user-generated content like reviews and ratings, and build high-quality backlinks to your site. SEO is an ongoing effort that can significantly impact your ecommerce visibility and sales.

How do I optimize my ecommerce website for mobile devices?

To optimize your ecommerce website for mobile, ensure it is responsive, with a mobile-friendly design. Make sure images and content load quickly, and simplify the checkout process for smaller screens. Mobile optimization is crucial as a significant portion of users shops via smartphones and tablets.
Hire No-Code and Low-Code Experts Today