How to Develop a Ride-Sharing App? Features, Development Process & Cost Estimations
Himanshi Arora
September 21, 2023
9 min read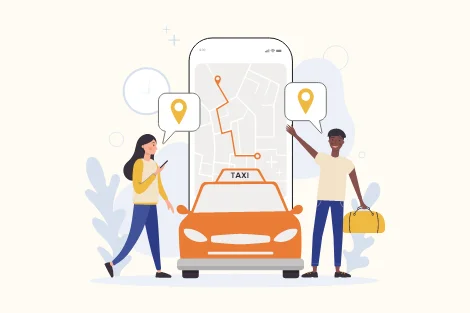 In today's fast-changing world of transportation, ride-sharing apps are making life easier and more convenient for everyone. Imagine this: the global ride-sharing market is growing at an incredible pace, expected to more than double from 2022 to 2028, according to statista. By 2028, it could be worth a mind-boggling $226 billion!
Key industry players such as DiDi, Uber, and Lyft are at the forefront of this transformative movement. Their pioneering efforts have redefined the way people commute, offering accessible, cost-effective, and environmentally conscious alternatives to traditional transportation methods.
In this guide, we'll take you through the ride sharing app development process, keeping things simple and clear. We'll talk about what features you'll need, how much it might cost, how to build it, and why it's a smart move. As the ride-sharing world keeps on growing, understanding how to get in on the action can be your ticket to a successful future in transportation.
Ride Sharing App Development: Top Ride Sharing Apps Companies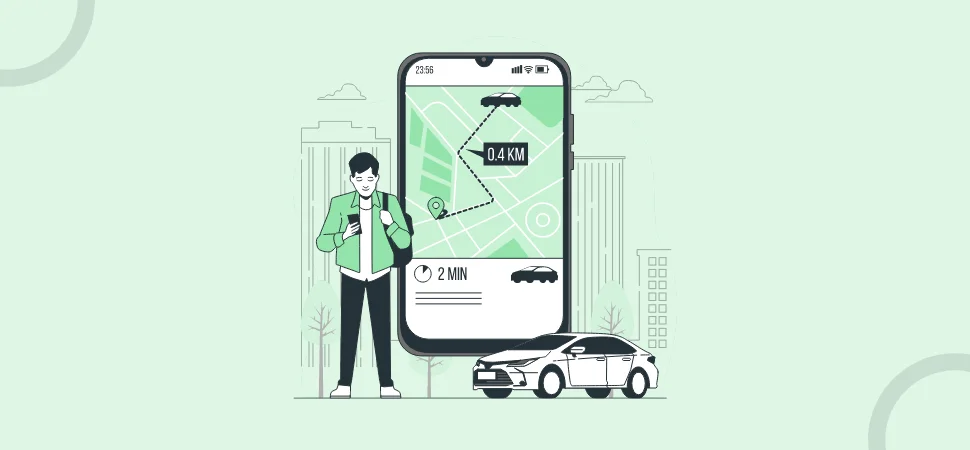 In the dynamic world of carpooling , several prominent players have emerged, each with its own unique approach to changing the way we commute and interact with transportation. Let's take a closer look at some of these leading ride-sharing companies:
Also Read: How Much Does it Cost to Develop an App
Monetization Model For Ride Sharing App Development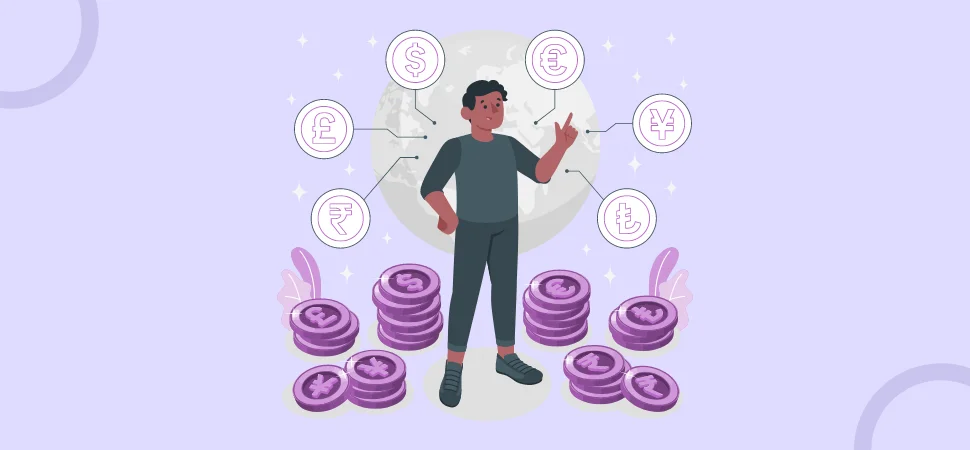 In the ever-evolving world of carpooling app development, finding the right monetization model is crucial not only for sustainability but also for the growth and success of your platform. Ride-sharing apps have revolutionized the way we commute, and understanding how to generate revenue from your service is essential. Let's explore various monetization strategies, backed by statistics and figures, to shed light on the profitability of ride-sharing apps.
Ride Commissions

One of the most common monetization models in the ride-sharing industry is charging a percentage of each ride fare as a commission. For instance, both Uber and Lyft, the giants of the ride-sharing world, rely on this model. They typically charge drivers a commission ranging from 20% to 30% of the fare per ride. As the number of rides increases, so does the revenue.

Statistical Insight: Uber, as of 2022, generated approximately $11.14 billion in revenue from ride bookings alone, indicating the effectiveness of this commission-based model.

Subscription Plans

Offering premium subscription plans for both riders and drivers is another viable monetization strategy. These subscriptions often come with added benefits such as discounted fares, priority pickups, and access to premium vehicles. By providing enhanced features to subscribers, ride-sharing apps can secure a steady stream of income.

In-App Advertising

Integrating advertising into the ride-sharing app can be a lucrative monetization strategy. By displaying relevant ads during the booking process or while users are waiting for their rides, apps can generate revenue from advertisers. Advertisers are drawn to ride-sharing apps due to their vast user base and the potential for targeted advertising.

Statistical Insight: Uber introduced fresh advertising avenues within its application, resulting in an advertising revenue run-rate that surpassed $650 million for the quarter. The company has publicly disclosed its intentions to expand its advertising division, aiming to reach a $1 billion operation by 2024.

Delivery Services

Expanding your app's services to include food or package delivery is another monetization avenue. Uber, for example, leveraged its existing infrastructure to launch Uber Eats, a food delivery service. Offering these additional services not only diversifies revenue streams but also increases user engagement.

Data Licensing

Ride-sharing apps collect vast amounts of data on user behavior, travel patterns, and demographics. Selling anonymized and aggregated user data to businesses for market analysis is a less obvious but potentially lucrative revenue source. This data can help businesses make informed decisions about locations, marketing strategies, and more.
Cost To Develop A Carpooling App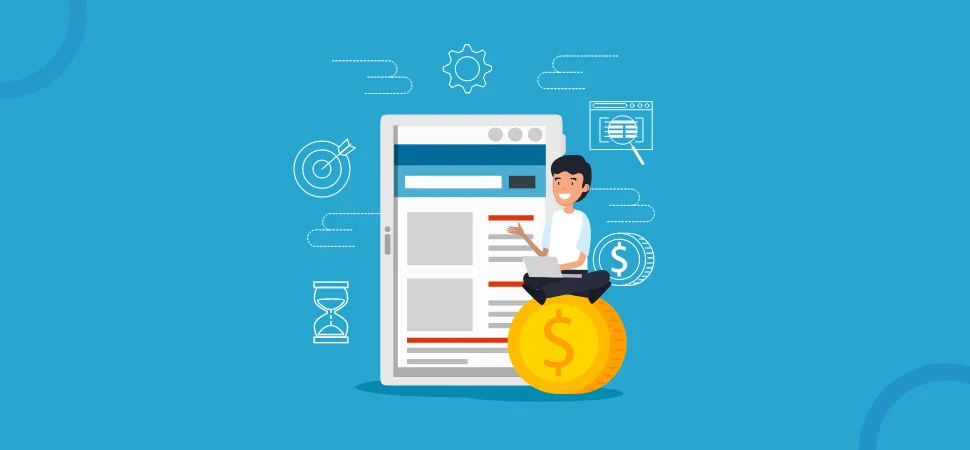 Building a carpooling app is an exciting venture, but it's essential to understand the financial aspects involved. The cost of developing a ride-sharing app can vary significantly based on various factors, including the complexity of the features, the choice of technology, development team location, and legal requirements. Let's delve into these factors and provide some specific cost estimates to give you a clearer picture of what to expect.
Platform (iOS, Android, Web)

The first cost consideration is the choice of platform(s) for your app. Developing for both iOS and Android will naturally incur higher costs compared to targeting a single platform. If you decide to include a web version, it will also add to the overall expenses.

Cost Estimate: Developing for a single platform can range from $30,000 to $60,000, while creating an app for both iOS and Android may cost between $50,000 and $100,000. Adding a web version could increase the total cost by an additional $20,000 to $40,000.

Features (Basic, Advanced, Unique)

The complexity and number of features in your app significantly impact the development cost. Basic apps with limited features will be more cost-effective, while advanced apps with features like real-time tracking, in-app messaging, and AI-driven recommendations will be more expensive. If you plan to introduce unique features or innovations, this can also add to the development cost.

Cost Estimate: A basic ride-sharing app may cost around $100,000 to $150,000. An advanced app with more features could range from $150,000 to $300,000. Introducing unique or cutting-edge features might push the cost beyond $500,000.

Development Team (In-house, Outsourced)

Deciding whether to build your development team in-house or outsource to a development agency or freelancers will impact your budget. In-house teams often require higher upfront costs, including salaries, office space, and equipment. On the other hand, outsourcing can provide cost savings, but it requires effective project management.

Cost Estimate: Hiring an in-house development team can cost you anywhere from $100,000 to $200,000 annually per developer, while outsourcing can be more cost-effective, ranging from $50,000 to $100,000 per developer per year.

Geographical Location of Development Team

The location of your development team can also affect costs. Developers in regions with higher living costs, such as North America and Western Europe, tend to charge more than those in Eastern Europe, Asia, or South America, where development rates are generally lower.

Cost Estimate: Hiring a development team in a high-cost region could inflate your budget by up to 50%, whereas teams in lower-cost regions may offer substantial cost savings.

Legal and Regulatory Compliance

Meeting legal and regulatory requirements is crucial for ride-sharing apps. Costs associated with legal consultation, licenses, insurance, and background checks for drivers should be factored into your budget.

Cost Estimate: Legal and regulatory compliance costs can vary widely, but budgeting at least $10,000 to $20,000 for these aspects is a reasonable estimate.

In summary, the cost to build a ride-sharing app can range from $100,000 for a basic, single-platform app to over $500,000 for a feature-rich, multi-platform app with unique offerings. It's essential to carefully assess your project's scope, goals, and target market to determine a realistic budget. Keep in mind that ongoing maintenance and updates will also be part of your long-term expenses.
Also Read: How does TikTok make money?
How To Build A Ride Sharing App
Creating a ride-sharing app is a multi-faceted endeavor that requires careful planning, technical expertise, and a deep understanding of user needs. Here's a step-by-step guide to building a successful ride-sharing app:
Market Research and Planning

Understand Your Target Audience: Identify the demographics and preferences of your potential users. Are you targeting urban commuters, long-distance travellers, or a specific niche market?
Analyse the Competition: Study existing ride-sharing apps in your target market to identify gaps in services or opportunities for improvement.
Legal and Regulatory Research: Investigate the legal requirements and regulations related to ride-sharing in your target locations.
Business Model: Decide on your monetization strategy. Will you charge commissions, offer subscription plans, incorporate in-app advertising, or explore other revenue streams?

Design the User Interface (UI)

Wireframing and Mockups: Create wireframes and mockups to design the app's user interface. Consider the user journey from booking a ride to completing it.
User-Friendly Design: Focus on an intuitive, user-friendly design that ensures a seamless experience for riders and drivers alike.

Development Team Assembly

Hiring Developers: Assemble a skilled development team, including front-end and back-end developers, UI/UX designers, quality assurance testers, and project managers.
Technology Stack: Choose the right technology stack, including programming languages, frameworks, and databases, based on your project's requirements.

Backend Development

Server Setup: Set up the necessary servers and databases to handle user data, ride requests, and transactions securely.
Development of Algorithms: Create algorithms for driver-rider matching, fare calculation, and route optimization.
User Profiles: Create user profiles with features like photo uploads, contact information, and payment details.
Real-Time Tracking: Implement real-time tracking of drivers and provide GPS-based navigation for them.

Driver Verification and Onboarding

Driver Background Checks: Develop a robust process for verifying driver backgrounds, including criminal records and vehicle inspections.
Onboarding Process: Create an onboarding process for drivers that includes account setup, document submission, and training on using the app.

Ride Booking and Matching

Booking System: Develop a user-friendly ride booking system that allows users to enter their destination, choose the type of ride, and schedule rides in advance.
Matching Algorithm: Create an algorithm that efficiently matches riders with drivers based on location, availability, and preferences.

Payment Integration

Payment Gateway: Implement secure payment gateways for processing transactions. Provide multiple payment options, including credit cards, digital wallets, and cash.
Fare Calculation: Develop a fare calculation system that considers factors like distance, time, demand, and any additional charges.

Notifications and Communication

Push Notifications: Enable push notifications to keep users informed about ride status, driver arrivals, and promotions.
In-App Messaging: Implement an in-app messaging system to facilitate communication between riders and drivers.

Testing and Quality Assurance

Rigorous Testing: Conduct extensive testing to identify and resolve bugs, security vulnerabilities, and usability issues.
User Acceptance Testing (UAT): Involve real users in testing to gather feedback and ensure the app meets their expectations.

Launch and Marketing

Launch Strategy: Plan your app's launch carefully, considering factors like timing, target cities, and promotional campaigns.
User Acquisition: Implement marketing strategies, such as referral programs, partnerships, and digital advertising, to attract riders and drivers.

Feedback and Improvement

Continuous Improvement: Gather user feedback and analytics data to identify areas for improvement and new features.
App Updates: Regularly release updates to enhance user experience, security, and functionality.
Building a ride-sharing app is a complex process that requires ongoing commitment and innovation. By following these steps and remaining attentive to user needs, you can create an app that not only meets but exceeds the expectations of riders and drivers, establishing a strong presence in the competitive ride-sharing industry
Features Of Ride Sharing Apps
To build a successful ride-sharing app, it's crucial to incorporate a range of features that enhance the user experience for both riders and drivers. Here's a breakdown of the essential features that make a ride-sharing app comprehensive and user-friendly:
For Drivers

Driver Registration and Authentication:

Profile creation and management.
Verification process for driver credentials.

Ride Acceptance and Rejection:

Accept or reject ride requests.
Manage work schedule and availability.

Driver Earnings and Reports:

Access earnings summaries.
View trip histories and payment details.

Safety and Trust:

Background checks and verification.
Rating and review system for feedback.

In-App Communication:

Communicate with passengers through in-app messaging.
Receive notifications about ride requests and updates.

For Passengers

User Registration and Authentication:

Profile creation and management.
Registration via social media accounts.

Ride Booking:

Schedule rides in advance.
Real-time location sharing and tracking.
Multiple ride options (economy, premium, shared, etc.). Pricing and Payment:
Get fare estimates before confirming rides.
Multiple payment options (credit cards, digital wallets, cash).
Fare splitting for shared rides.

Safety and Trust:

Access driver information and reviews.
Emergency features (SOS button, sharing trip details).

Notifications and Alerts:

Receive push notifications about ride status, driver arrivals, and promotions.
In-app messaging for communication with drivers.
Tech Stack For Ride Sharing App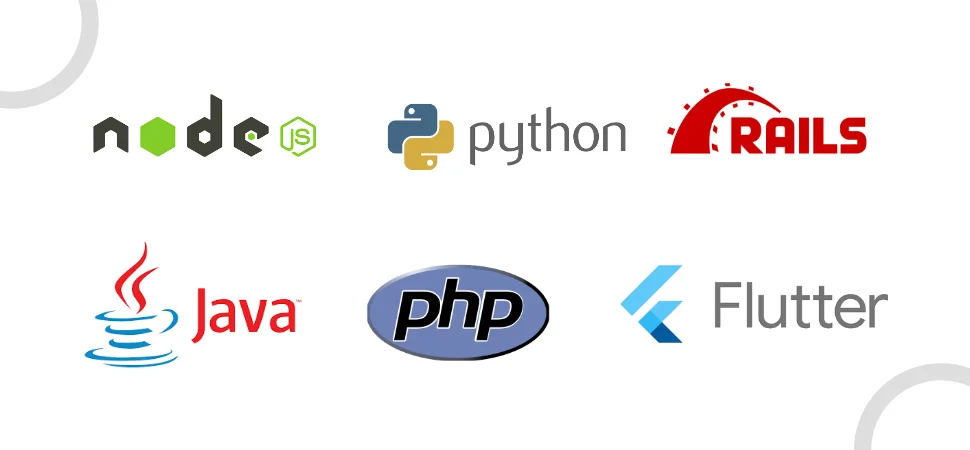 Also Read: Cost and Features of a Car Marketplace Platform
Why You Should Invest In Ride Sharing App Development
Certainly, here are six compelling reasons why you should invest in ride-sharing app development:
Lucrative Market Potential:

The global ride-sharing market is rapidly growing, offering substantial revenue opportunities.
Statista predicts a 133% growth in the market between 2022 and 2028, with a projected value of approximately $226 billion in 2028.

Changing Transportation Landscape

Ride-sharing is reshaping how people commute, with a shift towards convenient and cost-effective alternatives to traditional transportation.
Consumers increasingly prefer on-demand mobility solutions over owning vehicles.

Environmental Impact

Ride-sharing promotes carpooling and shared rides, reducing the number of vehicles on the road and lowering carbon emissions.
As environmental concerns rise, eco-friendly transportation options gain favor.

Convenience and Accessibility

Ride-sharing apps offer unparalleled convenience, allowing users to book rides with ease, track drivers, and receive real-time updates.
They cater to diverse user needs, from daily commuting to special occasions.

Flexible Monetization Models

Ride-sharing apps provide various revenue streams, including commissions, subscription plans, in-app advertising, and data licensing.
This diversity in monetization allows for tailored revenue strategies.

Technology Advancements

Advancements in mapping, GPS, and mobile technologies continue to enhance the user experience and operational efficiency of ride-sharing apps.
Emerging technologies like electric and autonomous vehicles offer exciting possibilities for the future.
Investing in ride-sharing app development positions you to tap into a dynamic market, address evolving transportation trends, and contribute to sustainable mobility solutions—all while potentially reaping substantial financial rewards.
Looking to develop a top-notch ride-sharing app? Consider Innow8 Apps for your ride-sharing app development needs. We bring:
Expertise: 6 Years of experience in ride-sharing app development.
Custom Solutions: Tailored to your unique vision.
Cutting-Edge Technology: Incorporating the latest advancements.
Reliability: Prioritizing performance, scalability, and security.
Customer-Centric Approach: With you every step of the way.
Proven Success: A track record of exceeding client expectations.
Partner with Innow8 Apps for ride-sharing innovation! Contact us today to embark on your journey.
FAQs
What Is The Future Of Ride Sharing App?

The future of ride-sharing apps appears promising and dynamic. These apps are expected to play an increasingly crucial role in the evolving transportation landscape. As urbanization continues and people seek more convenient, sustainable, and cost-effective means of commuting, ride-sharing apps are likely to experience continued growth.

How To Develop Your Own Ride Sharing App?

Developing your own app involves a systematic process. First, you need to define your app's purpose, target audience, and unique value proposition. Then, hire a skilled development team or partner with a reputable app development agency like Innow8 Apps. Collaborate on designing the user interface and user experience.

Is Taxi App Profitable?

Yes, a taxi app can be profitable when executed effectively. Success depends on factors like market demand, competition, pricing strategy, and the quality of service provided. By offering features like real-time tracking, convenient payments, and reliable drivers, and by adopting a sustainable monetization model, such as commission fees on rides, subscription plans, or in-app advertising, a well-managed taxi app can generate substantial revenue.

What Is The Cost Of Building A Transportation App?

The cost of building a transportation app can vary significantly based on several factors. A basic app with essential features may start at around $100,000, while more complex apps with advanced functionalities, such as real-time tracking, route optimization, and customized user experiences, can cost well over $500,000.